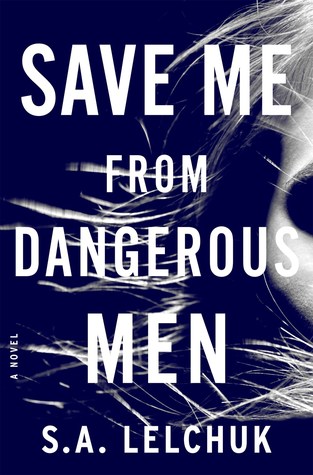 ★★★½
Flatiron Books | 2019
Opening Hook: Pool cues and brass knuckles
Main Character: Guilt-plaguing with tight jeans and a purpose
Plot Twisty-ness: A little off the Silicon Valley rails, and I don't mean cocaine.
---
I was committed and ready, and completely open, to falling head over heels in love with Nikki Griffin, bookseller and badass P.I. with some serious anger issues.
But, unfortunately, this didn't totally live up to everything I wanted it to be. Call it a victim of my high expectations if you want, but I found this to be a just okay, middle-of-the-road thriller.
The star highlight for me is the main character of Nikki Griffin. I think she was complicated but real. She came with a dark backstory and a closed-off, tough-as-nails personality that didn't slip away the moment she met a guy. For being a novel written by a man, I was pleased to find she didn't talk about how her nipples felt or looked at any moment, since that seems to be a thing male writers are typically preoccupied with when writing female leads. Any comments that she makes about her body seemed to me to be in relation to men looking at her and their sexual thoughts, and were less about sexually describing herself.
The way Nikki is introduced is pretty canon the whole way through the novel. She likes privacy, but she's not dead inside. She keeps things close to the chest, but isn't afraid to be vulnerable with the people she trusts. She's strong, smart and professionally violent. All things I probably am, but just way less cool about it. Like, I daydream about breaking a man's arm for hitting a woman, but really I just eat cookies about it.
Continue reading

"Save Me From Dangerous Men (Nikki Griffin, #1) by S.A. Lelchuk"