"It turns out the real you is a quilt, made up of the light and the dark. The life you've lived in sunshine and your shadow life, stretching underneath the surface of your mind like a deep underwater world, exerting invisible power. You are a living, breathing story made up of the moments in time you cherish, all strung together, and those you hide. The moments that seem lost. Until the day they're not."
★★★★★
Sourcebooks Landmark | 2021
Filed Under: What fucking knife?!
---
Were you kind of a loser in school who now sometimes daydreams about going to a class reunion and showing all your stupid fucking peers that you're a cool adult now with heavy "I don't give a shit what you think anymore" vibes, even though you obviously do care or why would you even fantasize about triumphantly walking into the reunion to Venus by Bananarama like Romy and Michelle after they change into their blue and pink dresses?
No, me either.
Okay, but do you love twisted thrillers with vibrant, unlikeable characters who drive a plot with drama and secrets and murder and a little bit of oral sex? Hey, me too!
There was so much hype around this book that I was fully expecting to not like it because that's usually how it works for me, but I was pleasantly proven wrong because I loved this.
It was so much fun and everybody was so awful in the most delicious ways that it's a good time to hate them and watch bad shit happen.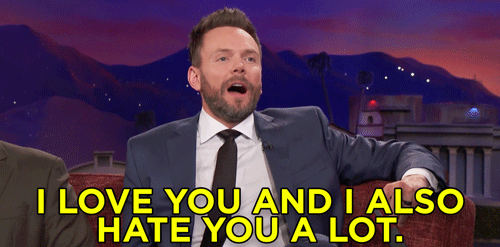 If you want to binge-read a totally entertaining thriller over a weekend, then read this. Because honestly, the only thing I didn't like about it is that there are scissors on the cover next to the word knife. Thanks, I hate it.
Jessica Miller is going to her ten-year college reunion to show all her former classmates that she's a successful somebody now, no longer troubled and broken by the death of her best friend, Heather, which rocked the school and shattered her close-knit group of friends.
Heather's death was never solved. And now that the whole group is back together under one roof, someone is determined to find the truth, no matter what it takes.
The novel is made up of time jumps between Jessica's college days and ten years later at her reunion. And let me tell you, that shit is done to perfection. The alternate timelines are both thoroughly engaging, whether it's the relationship drama, the friend fights or the fucking bloody murder – I was all in.
You get a college campus setting, rich kids you love to hate, desperation to fit in, debt, cheating, lying, jealousy, an unsolved murder, a killer in the group, fraternities at war, rushing sororities, frat parties, expensive dresses, too much wine, gratuitous Cruel Intentions reference, unresolved feelings, trashed parade floats, beer pong, dorm rooms, roommates, breakups, married exes, surprise engagements, drug dealing, drug goons, party drugs, illegal weight loss drugs, addiction, getting eaten out standing up, getting stabbed seventeen times, secret boyfriends, NFL aspirations, sex tapes, a machete to the neck, punches to the face, running for your life, blood everywhere, repressed memories, pervy professors, letters of reference, clawing your way to success, a campus tower where kids do drugs and have sex, skinny dipping, starting fires, broken windows, glass as a weapon, group pacts, and reputations.
And the very last twist???…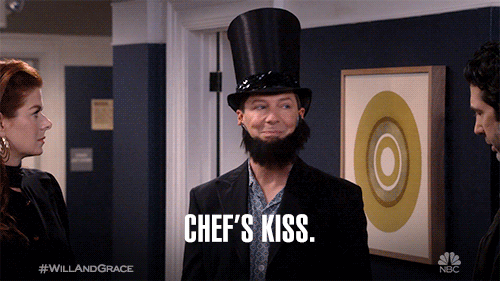 This is a juicy thriller. If that's not a thing, it is now. Okay yes, it's full of tropes and clichés and even a fucking love triangle, but it was written with so much self-awareness that it was a whole vibe and had me completely wrapped up in the twisted drama.
For my taste, this is a perfect debut. One of my favourite reads of 2022.
---
Six friends.
One college reunion.
One unsolved murder.
A college reunion turns dark and deadly in this chilling and propulsive suspense novel about six friends, one unsolved murder, and the dark secrets they've been hiding from each other—and themselves—for a decade.
Ten years after graduation, Jessica Miller has planned her triumphant return to southern, elite Duquette University, down to the envious whispers that are sure to follow in her wake. Everyone is going to see the girl she wants them to see—confident, beautiful, indifferent—not the girl she was when she left campus, back when Heather's murder fractured everything, including the tight bond linking the six friends she'd been closest to since freshman year. Ten years ago, everything fell apart, including the dreams she worked for her whole life—and her relationship with the one person she wasn't supposed to love.
But not everyone is ready to move on. Not everyone left Duquette ten years ago, and not everyone can let Heather's murder go unsolved. Someone is determined to trap the real killer, to make the guilty pay. When the six friends are reunited, they will be forced to confront what happened that night—and the years' worth of secrets each of them would do anything to keep hidden.