"What is all the suffering for if not so we can see how alike we are, and not alone? Where will the mercy come from, if not from us?"
★★★★
Ballantine Books | 2021
Filed Under: Hello darkness, my old friend
---
Well, I tell you what, if you're in an emotional funk or mentally teetering on the edge of another bout of panny depression, do not read this book for the love of Thor and Loki's butts in those toit-like-a-tiger outfits. Because this novel is sad, bitch.
I needed a nap and some serotonin by the time I was finished with it.
Detective Anna Hart is going through a hard time. She's lost a child, lost herself and is about to lose her marriage. Hart decides the only way she might be able to find some perspective and some healing is if she leaves her current situation behind. She needs space to get herself together if there is any chance of moving past her grief and keeping her family.
She leaves San Fran for the small, country town of Mendocino, California where she grew up. Her dark present is about to compete with the tortured ghosts of her past in Mendocino. I mean, honestly, someone take this woman to an amusement park for the day. Just give her a reprieve from trauma. Everywhere you look with her it's like dead parents, abandonment issues, dead foster parents, dead child, broken marriage, dead high school friends…
I'm not sure I've ever read a novel where one character was getting all of the dark shit, all of the time.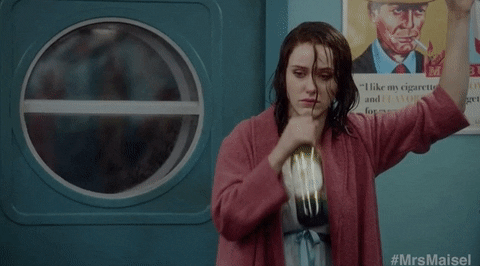 Continue reading

"Review: When the Stars Go Dark by Paula McLain"