"No one walks around holding their ugliest sin in the palm of their hand, staring at it."
★★★★
William Morrow | 2019
Opening Hook: *DRINKS*
Main Character: Too old to have not dealt with high school horrors yet.
Plot Twisty-ness: Like getting tangled up in scuba gear.
---
First of all, Joshilyn Jackson can write some vibrant AF characters. Shit, those personalities were strong, and it created a very cinematic reading experience.
Amy has a beautiful life -a new baby, a sweet husband, a step-daughter who doesn't hate her but might get finger-banged on the couch once in a while; a big house, a sweet career (hello, scuba instructor? who does that?) and good friends. One night at the regular book club get-together, a mysterious and presumptuous stranger – Roux – invites herself in like some fabulous Disney villain wearing boots probably made of puppies and ready to steal your man, and starts some trouble with a game of Never Have I Ever.
You know that game. Someone says, "never have I ever… had car sex during my stepkid's soccer tournament," and anyone who has done that needs to drink.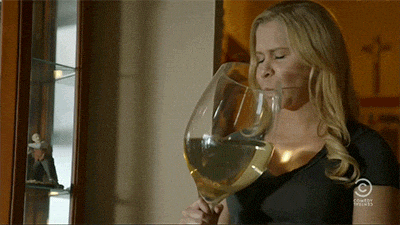 Okay, maybe you don't get that specific with your statement, but you get the idea.
Continue reading

"Review: Never Have I Ever by Joshilyn Jackson"