"Psychiatry at its best is what all medicine needs more of—humanity, art, listening, and empathy—but at its worst it is driven by fear, judgment, and hubris."
★★★★
Grand Central Publishing | 2019
Opening Thesis: Everyone needs drugs
Main Diagnosis: SCHIZOPHRENIA
Plot Researchy-ness: Up to your eyeballs in straight FACTS
---
Before you go into reading this book, you must first understand the true premise. It is NOT a history of psychiatry and psychiatric hospitals, though those things are discussed to fully understand what Dr. David Rosenhan was doing. But this book is almost totally about Dr. David Rosenhan and his study from the 1970s that looked to expose how psychiatry was functioning away from public knowledge.
I admit I was kind of disappointed once Nellie Bly was discussed for only a couple of paragraphs because that is shit I showed up for. I was expecting a novel that discussed people like Bly more in-depth. I was expecting something a bit more sinister and historical. Like, give me some Geraldo Rivera at Willowbrook kind of drama.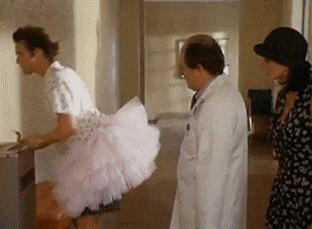 But alas, it wasn't meant to be.
Once I got passed my assumptions, I did get into this nonfiction work, but not as much as I was hoping I would. It's a pretty dense read, full of medical jargon, medical history (seriously, you go through the creation of all the DSM volumes) and a complete dissection and recounting of Dr. Rosenhan's study, On Being Sane in Insane Places.
Continue reading

"Review: The Great Pretender – The Undercover Mission That Changed Our Understanding of Madness by Susannah Cahalan"