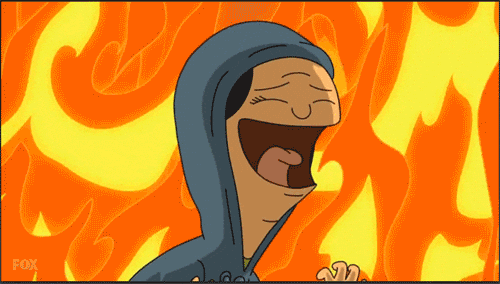 🔪Note: I am not currently accepting any new review requests. Please check back in Summer 2022, if we're not all dead by then.
Review Requests: Want me to review your book? Then you've got nerve and I like that! Just fill in the form below and I'll respond as soon as I can (or I won't.) But, please keep in mind a few things:
My preferred genres are mystery, thriller, and horror. Chances are if you ask me to read your erotic work or a romance about a divorcée falling in love with an Amish farmhand, it's going to be a hard pass. And who the fuck would ask me to review a children's book? It's happened! Like for real, just don't.
I do not sugarcoat my reviews. I won't be cruel, but honesty is my policy because #ReviewsAreForReaders. I'm actually a big softie, so please don't be too scared. I still cry at the end of Ghost every time, even though I know Patrick Swayze is going to be sucked up into the heavenly light, leaving Demi Moore with her super cute hair behind.
If I DNF your book, I will not review it unless I passed the 50% mark. I think that's fair.
I require up to 8 weeks between the time I receive the book and when I can have a review published.
I require the book to come in a kindle (app) compatible format or physical copy. My address is available upon legit request, but remember, as a Canadian I do live in Canada which is not the United States, thanks so much.
Reviews will be published on Goodreads, my blog and Instagram.
Disclaimer: I reserve the right to publicly share your correspondence on social media should you exhibit any rude or aggressive behaviour. Just something to keep in mind.
Readers: Want to chat privately? Have a true crime case suggestion you'd like to see written up? Drop me a line! Or ten. Or thirty. Send me pictures of your pets, if you want. I love pets! Just don't bother contacting me if you're a fucking turd. Shit emails will not be responded to.