★★★★
Minotaur Books | 2020
Opening Hook: The First Wives Club
---
I'm a fan of Jennifer Hillier even though I've previously only read one other book by her – Creep. It made such an impression on me that I've picked up her work a few more times, but being that my TBR pile is so fucking huge this is only the second book of hers I've gotten around to actually reading and not just looking at on my shelves.
Little Secrets has done nothing but convince me even more that Hillier is one of the best psychological thriller authors out there.
This book is basically about two of my greatest fears – a cheating husband and a kidnapped child. And no I don't have any biological children of my own, but I do have a dog and that's basically the same thing… *waits for mothers to scream at me about how it's not the same thing at all…*
Obviously, I know having a pet and having a child is not the same same, but I love my dog more than anything. He's my baby proxy. And if someone kidnapped him I would LOSE MY FUCKING MIND. I would tear the space-time continuum to shreds until I got him back.
Now, if my husband cheated on me I would lose my mind as well, but in a much different way. It's just in his best interest if he stays loyal.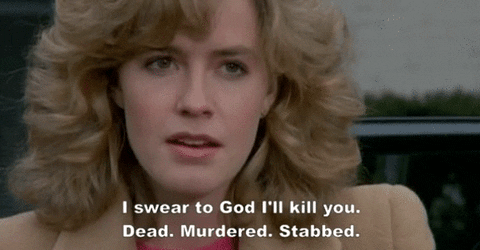 Continue reading

"Review: Little Secrets by Jennifer Hillier"