★★★★½
Mira | 2023
Filed Under: Throw the whole man away.
---
Well, well, well, how the turntables…
I don't know, I just wanted to quote Michael Scott, it's not really relevant other than I'm high and The Office is on.
What I wanted to say is well, well, well, I think this may be my favourite standalone that J.T. Ellison has put out. Like ever. I mean, of all time.
Maybe that's saying a lot? I don't know. I don't want to give myself too much importance here, but I've been around for a while and she's always an auto-read author for me.
I've been reading Ellison for like fifteen years. And that's ugh, oh god what is time? Where does it go? Cotton-Eyed Fucking Joe. So, fifteen years. One. Five. That's that. And I feel like this novel is such a perfect example of an author just getting better and better.
There's something very special about this one. It starts out immediately with the prologue – the prose kicking everything off is seriously captivating. As you settle into the actual narrative, it feels more connected and emotional and honest than the typical domestic thriller. There is life here. The author clearly poured real emotions onto the page. And in the end, everything comes together with a perfect twist.
Did I like any of these characters? No, I didn't. But I did like reading them and how they navigated this totally bananas Our Father-ish plot. But seriously, minus half a star because no one punched Park in the throat. I would have really loved to see that.
The plot very heavily relies on the subject of infertility. So if that's a thing for you, just know that going in. It's discussed with a raw and personal angle, coming from a clear lived experience. I myself am child-free on purpose, so I'm like the complete opposite end of the spectrum from the main character, Olivia, but I understood the struggle, the disappointment and the sadness. The author brings you into that experience so viscerally that empathy is easy to come by.
Olivia and Park have been married for years, and the one thing Olivia wants more than anything is to add a child to their family. But years of tests, procedures, mechanical sex and appointments have been unsuccessful, and the many miscarriages have taken their toll. Then a murder suspect is identified through DNA as Park's son. But Park says, I don't have any children. And so begins this wild ride of a plot that made me just say "ugh men" so many times.
Like, so many.
You get missing women, bodies in the water, miscarriages, infertility, teen pregnancy, abortion, prom night sex, ancestry DNA matches, police DNA matches, unethical fertility clinics, an absurd amount of siblings, home renovation, a nice kitchen, dead girlfriends, cheating, ghostwriting, missing manuscripts, missing journals, getting downsized, secret group chats, lying to your mother, being obsessed with your stepmom, cowboy detectives, spicy leads on the police tip line, FOMO, spiteful car keying, social media rabbit holes, Facebook groups, marriage trouble, lying husbands, shady journalists, break and enter, rich clients, ruined Italian marble, NDAs, men being creepy, men with chapped lips, men lying, betrayal, the obligatory suspicious van, old love, long personal histories, therapy, a media circus, crisis management, The Jeep, different way to make a family, killer genes, living in a barn. dangerous kids, childhood inpatient treatment, cold cases, sleepover sexual assault, outcast teenagers, unwanted lilies, car accidents, bringing a gun to a family meeting, deer antlers to the shoulder, chisel to the face, arm to the throat, bullet to the arm, bullet to the neck, torn knee, a daring escape, divorce and remarriage.
You can always count on J.T. Ellison to straight up SERVE you a goddamn good story, but I think this time around she outdid herself.
This is an emotionally intense thriller with frustrating twists and unexpected circumstances that play out at a perfect pace and also made me say, I want nothing to do with this in my personal life, thank you. Seriously, someone should have just Hi-Ya'd Park right in the throat.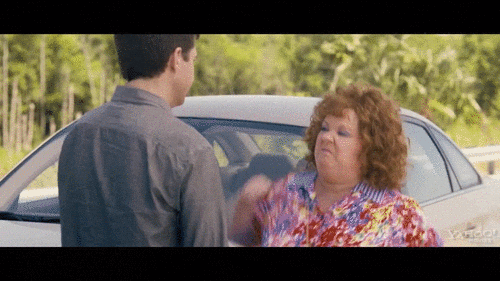 Seriously, minus half a star. Yes, this is how I review books.
---
Everybody lies. Even the ones you think you know best of all . . .

Olivia Bender designs exquisite home interiors that satisfy the most demanding clients. But her own deepest desire can't be fulfilled by marble counters or the perfect rug. She desperately wants to be a mother. Fertility treatments and IVF keep failing. And just when she feels she's at her lowest point, the police deliver shocking news to Olivia and her husband, Park.

DNA results show that the prime suspect in a murder investigation is Park's son. Olivia is relieved, knowing this is a mistake. Despite their desire, the Benders don't have any children. Then comes the confession. Many years ago, Park donated sperm to a clinic. He has no idea how many times it was sold—or how many children he has sired.

As the murder investigation goes deeper, more terrible truths come to light. With every revelation, Olivia must face the unthinkable. The man she married has fathered a killer. But can she hold that against him when she keeps such dark secrets of her own?

This twisting, emotionally layered thriller explores the lies we tell to keep a marriage together–or break each other apart . . .