"He fears me because he is small. I will not meet him there. I will not shrink myself down to his size, or anyone else's, for their comfort. For their appeasement."
★★★★
Berkely Books | 2021
Filed Under: Feminist Witch Bitch Lit
---
Don't let the synopsis and marketing for this book fool you. This is not horror. This is not a thriller. This is a cozy semi-mystery with Gilmore Girls meets Practical Magic vibes and a feminist tilt.
While I might have been expecting horror initially, I adjusted my expectations and ended up really liking this. It's fucking cute and reads like Rachel Harrison has found her writing niche with this novel.
I really liked Harrison's first novel, The Return. That was definitely horror but with a heavy female-friendship theme that propelled the plot. Cackle follows in those footsteps, but abandons horror for delightful supernatural elements, like the friendly, top-hat-wearing spider that sleeps under a little blanket at night.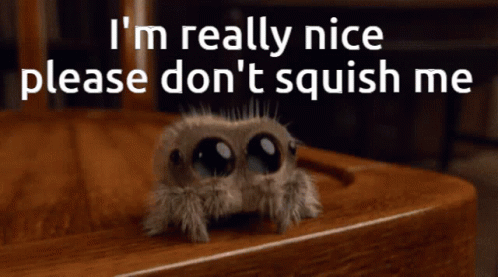 There are a couple of creepy moments with some ghosts and magic, but those are born more of the unknown than of genuine horror writing, and they dissipate quickly.
Annie, a teacher, has been dumped by her boyfriend of ten years. She thought they would be getting married, he thought they were fucking boring and wanted those new relationship butterflies again. Forced to reevaluate her simple life that she'd stopped putting any effort into, Annie decides to take a teaching job hours away in a town she's never heard of to mend her broken heart.
I watch a reality TV show marathon about women trying on wedding dresses. "They're so excited for one day in a pretty dress," I say. "Someone really should tell them, they can wear a pretty dress whenever they want."
In the small upstate village, everyone knows everyone, including the beautiful and fiercely independent Sophie, who immediately takes an interest in Annie and wants to help her get over her shitty ex. Sophie brings very heavy feminist vibes to this novel. She's like fuck everyone, fuck men, I do what I want and no one is going to stop me. She wants Annie to start living her life with that same intention and sense of self. And honestly, we should all be so lucky to have a friend like that.
But something is fucking odd about Sophie that Annie can't help but notice. She makes remarks about her age that can't be mathematically correct, everywhere she goes spiders follow, and there are ghosts in her pool. Honestly, I'd put up with a lot for a friend with a luxury indoor pool, even aquatic ghosts.
This novel, to me, was about the unknown and the fear we create around it, conjured out of literally nothing at all. And that's pretty topical in this shitty fucking timeline we find ourselves in.
Annie's life is completely starting over and she has no idea what to expect from her unknown future. She is constantly fighting the urge to go back to the comfortable life she had before – if her turd of an ex-boyfriend would take her back. And then there's the mysterious Sophie, a woman who lives in the woods and never seems to age. She's the unknown that people in town whisper about.
"I always think that maybe things are different now, that maybe this will be the generation to grant me some compassion and understanding. But it's never different. Their fear, it gets passed down. I should have known."
Together, Annie and Sophie find a kinship that allows them to tackle the unknown, find their inner strength and follow their own truths no matter how outside the societal norms they fall or the fear that creates in those around them. Sisters are doing it for themselves, alright!
Isn't that so sweet? I thought so. And I don't usually think so.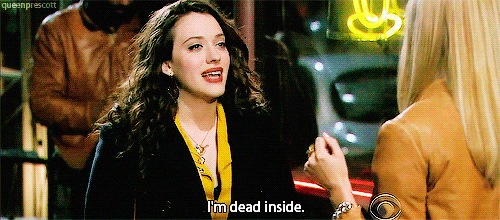 The characterization in this novel is vivid, the pace is breezy and the message is empowering but presented with an edge. There isn't a lot of conflict or tense/twisty moments in this, because honestly, it's a supernatural cozy novel about growth, acceptance and inner strength and my dark, bitchy heart really liked it.
I think Rachel Harrison has become an auto-read author for me after this.
"And what's more damming? That I live in the seclusion of the trees or that I live alone? Or that I'm happy about it all? That I've made these choices, that I have these gifts, and I embrace them? I'm not ashamed of who I am. Of what I am. What is it about a woman in full control of herself that is so utterly frightening?"
Ralph the spider is the best part of the whole thing though.
🔪🔪🔪
---
All her life, Annie has played it nice and safe. After being unceremoniously dumped by her longtime boyfriend, Annie seeks a fresh start. She accepts a teaching position that moves her from Manhattan to a small village upstate. She's stunned by how perfect and picturesque the town is. The people are all friendly and warm. Her new apartment is dreamy too, minus the oddly persistent spider infestation.
Then Annie meets Sophie. Beautiful, charming, magnetic Sophie, who takes a special interest in Annie, who wants to be her friend. More importantly, she wants Annie to stop apologizing and start living for herself. That's how Sophie lives. Annie can't help but gravitate toward the self-possessed Sophie, wanting to spend more and more time with her, despite the fact that the rest of the townsfolk seem…a little afraid of her. And like, okay. There are some things. Sophie's appearance is uncanny and ageless, her mansion in the middle of the woods feels a little unearthly, and she does seem to wield a certain power…but she couldn't be…could she?