As promised from my previous cranky bitch post, here are my tippy-tappy tippy tip top-rated books from last year. To be clear, these are books that I actually really liked and, in some cases, loved. It's unlike me, but it does happen.
And actually, let me just say, that it happened ten times in 2021. That's right, there are ten fucking books on this list. 10! Maybe that's not a lot to you, but for me and my reading history…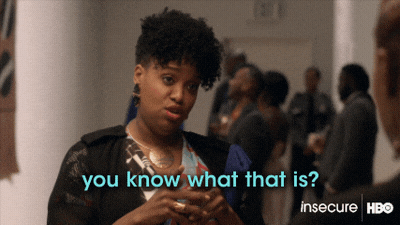 But then, only one of them earned my elusive 5-star rating, so…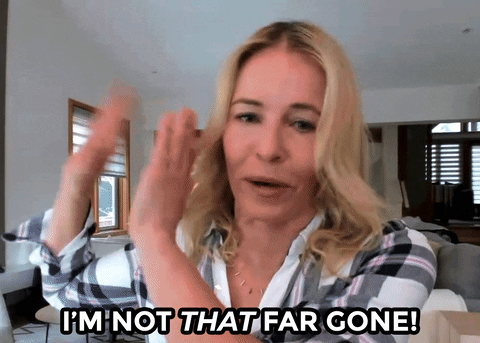 Who knows, this time next year, maybe I'll be writing my top reads post and I'll have fifteen or even twenty books on it. Can you imagine? Me, liking that many books? Or giving more than one book 5-stars?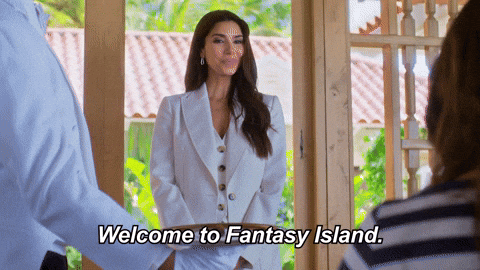 This is my year of transformation after all – my health and my mind and my overall energy on this fucking shit planet. I'm laser focussed on evolving. It's also my year to read what I already own and I'd like to believe I didn't spend the disgusting amount of money I have to fill my bookshelves on shitty reads.
So, could a convergence of those two things mean that I have my very own grinch moment where my heart grows three times its normal size and I start giving out good reviews like I'm Oprah giving out cars? Or my cat giving out poop on the carpet? Unlikely. But then, I would have guessed Trump and COVID were unlikely, too. And yet, here we are.
This simulation/multiverse timeline is fucked up.
Despite that, here are the ten books I read last year that made this *gestures broadly at everything* a little more worth it.
---
🔪Finlay Donovan is Killing It (Finlay Donovan, #1) by Elle Cosimano
Rating: ⭐⭐⭐⭐⭐
Filed Under: Contract killer in yoga pants
What the Fuck It's About: Finlay Donovan is killing it…except, she's really not. A stressed-out single mom of two and struggling novelist, Finlay's life is in chaos: The new book she promised her literary agent isn't written; her ex-husband fired the nanny without telling her; and this morning she had to send her four-year-old to school with hair duct-taped to her head after an incident with scissors.
When Finlay is overheard discussing the plot of her new suspense novel with her agent over lunch, she's mistaken for a contract killer and inadvertently accepts an offer to dispose of a problem husband in order to make ends meet. She soon discovers that crime in real life is a lot more difficult than its fictional counterpart, as she becomes tangled in a real-life murder investigation.
My Fucking Thoughts: The plot of this novel was just my favourite thing ever. Any time I was on the edge of my ass, worried that Finlay was backed into a corner, forced to do a morally compromising thing, the author like BOOM BITCH and turned that shit around in the most clever way.
Honestly, I can't think of another novel I've read this year that had such amazing characterization. The author makes the most of every scene and all the dialogue to bring the characters, and their ridiculous antics, to life in the most concise way, never sacrificing pacing.
Full review here.
🔪They Never Learn by Layne Fargo
Rating: ⭐⭐⭐⭐½
Filed Under: A stress ball shaped like balls
What the Fuck It's About: Scarlett Clark is an exceptional English professor. But she's even better at getting away with murder.
Every year, she searches for the worst man at Gorman University and plots his well-deserved demise. Thanks to her meticulous planning, she's avoided drawing attention to herself—but as she's preparing for her biggest kill yet, the school starts probing into the growing body count on campus. Determined to keep her enemies close, Scarlett insinuates herself into the investigation and charms the woman in charge, Dr. Mina Pierce. Everything's going according to her master plan… until she loses control with her latest victim, putting her secret life at risk of exposure.
Meanwhile, Gorman student Carly Schiller is just trying to survive her freshman year. Finally free of her emotionally abusive father, all Carly wants is to focus on her studies and fade into the background. Her new roommate has other ideas. Allison Hadley is cool and confident—everything Carly wishes she could be—and the two girls quickly form an intense friendship. So when Allison is sexually assaulted at a party, Carly becomes obsessed with making the attacker pay… and turning her fantasies about revenge into a reality.
My Fucking Thoughts: This novel is intense and dark and fun and wild and visceral to its fucking core. Scarlett is an easy villain to root for, and it's not even totally clear she is a villain. Like, maybe a little evil but is it really that bad to kill a rapist? I'm not convinced.
Look, I'm not saying people should be murdered for those kinds of crimes, but I'm also not saying that I'm mad at Scarlett for her choice of hobby. You do you, girl. Kill that guy who drugged someone's drink and then forced himself on her. I'm not upset about it.
This was a balls-to-the-walls feminist revenge thriller and I'll definitely be reading more by Layne Fargo in the future.
Full review here.
🔪The Book of Accidents by Chuck Wendig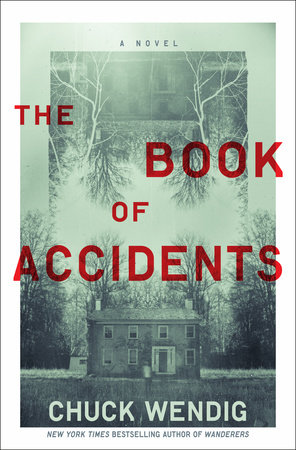 Rating: ⭐⭐⭐⭐½
Filed Under: It's only missing Voldemort
What the Fuck It's About: Long ago, Nathan lived in a house in the country with his abusive father—and has never told his family what happened there.
Long ago, Maddie was a little girl making dolls in her bedroom when she saw something she shouldn't have—and is trying to remember that lost trauma by making haunting sculptures.
Long ago, something sinister, something hungry, walked in the tunnels and the mountains and the coal mines of their hometown in rural Pennsylvania.
Now, Nate and Maddie Graves are married, and they have moved back to their hometown with their son, Oliver.
And now what happened long ago is happening again . . . and it is happening to Oliver. He meets a strange boy who becomes his best friend, a boy with secrets of his own and a taste for dark magic.
This dark magic puts them at the heart of a battle of good versus evil and a fight for the soul of the family—and perhaps for all of the world. But the Graves family has a secret weapon in this battle: their love for one another.
My Fucking Thoughts: This is a shining example of supernatural-horror done right. There weren't any real scares, but it was consistently creepy, start to finish. And the supernatural elements were unique and fucked up. Every time I opened this up again, I could immediately dive right back into the dark and moody world that Wendig created. The atmosphere was next-level. And while the plot had moments where it was straight-up brilliant, there was one aspect that kept this from being a five-star read for me – how convoluted the plot gets.
I highly recommend this to everyone, but especially those who enjoy being emotionally destroyed by creepy novels.
Full review here.
🔪The Jigsaw Man (Inspector Anjelica Henley, #1) by Nadine Matheson
Rating: ⭐⭐⭐⭐½
Filed Under: Hello, Clarice…
What the Fuck It's About: Imitation is the sincerest form of flattery…
When body parts are found on the banks of the River Thames in Deptford, DI Angelica Henley is tasked with finding the killer. Eerie echoes of previous crimes lead Henley to question Peter Olivier, aka The Jigsaw Killer, who is currently serving a life sentence for a series of horrific murders.
When a severed head is delivered to Henley's home, she realizes that the copycat is taking a personal interest in her and that the victims have not been chosen at random.
To catch the killer, Henley must confront her own demons – – and when Olivier escapes from prison, she finds herself up against not one serial killer, but two.
My Fucking Thoughts: Between the graphic serial killer murders, the onion-layered motive, the Hannibal/Clarice-esque scenes between Anjelica and Olivier behind bars and the action-packed ending, this novel literally had everything you could want in a procedural.
Full review here.
🔪Do No Harm by Christina McDonald
Rating: ⭐⭐⭐⭐½
Filed Under: The horrors of American health care
What the Fuck It's About: Emma loves her life. She's the mother of a precocious kindergartener, married to her soulmate—a loyal and loving police detective—and has a rewarding career as a doctor at the local hospital.
But everything comes crashing down when her son, Josh, is diagnosed with a rare form of cancer.
Determined to save him, Emma makes the risky decision to sell opioids to fund the life-saving treatment he needs. But when somebody ends up dead, a lethal game of cat and mouse ensues, her own husband leading the chase. With her son's life hanging in the balance, Emma is dragged into the dark world of drugs, lies, and murder. Will the truth catch up to her before she can save Josh?
My Fucking Thoughts: I don't typically read medical thrillers, but this is so much more than that. It's taking you on a wild ride while deftly exploring income inequality, addiction and how the U.S. medical system is making those things worse… or creating them in the first place. It's like a catch-22, or a snake eating its own tail.
Do No Harm was more emotional than a thriller novel usually gets while keeping the pace up with gripping scene structure. One of the better books I've read this year.
Full review here.
🔪Home Before Dark by Riley Sager
Rating: ⭐⭐⭐⭐
Filed Under: I'm not in the habit of blaming Satan for every phenomenon
What the Fuck It's About: Maggie Holt is used to such questions. Twenty-five years ago, she and her parents, Ewan and Jess, moved into Baneberry Hall, a rambling Victorian estate in the Vermont woods. They spent three weeks there before fleeing in the dead of night, an ordeal Ewan later recounted in a nonfiction book called House of Horrors. His tale of ghostly happenings and encounters with malevolent spirits became a worldwide phenomenon, rivalling The Amityville Horror in popularity—and skepticism.
Today, Maggie is a restorer of old homes and too young to remember any of the events mentioned in her father's book. But she also doesn't believe a word of it. Ghosts, after all, don't exist. When Maggie inherits Baneberry Hall after her father's death, she returns to renovate the place to prepare it for sale. But her homecoming is anything but warm. People from the past, chronicled in House of Horrors, lurk in the shadows. And locals aren't thrilled that their small town has been made infamous thanks to Maggie's father. Even more unnerving is Baneberry Hall itself—a place filled with relics from another era that hint at a history of dark deeds. As Maggie experiences strange occurrences straight out of her father's book, she starts to believe that what he wrote was more fact than fiction.
My Fucking Thoughts: This is a little bit spooky with a touch of Amityville vibes and lots of that signature Sager misdirection and twisty-twists. But it does read like more of a mystery-thriller. It's full of mystery and blurs the line between thriller and horror, playing up the battle of science vs. supernatural in subtle yet considerate ways. And the atmosphere and execution of Baneberry Hall were vibrant and tangible AF.
Full review here.
🔪A Good Girl's Guide to Murder (A Good Girl's Guide to Murder, #1) by Holly Jackson
Rating: ⭐⭐⭐⭐
Filed Under: Eat your heart out, Nancy Drew!
What the Fuck It's About: The case is closed. Five years ago, schoolgirl Andie Bell was murdered by Sal Singh. The police know he did it. Everyone in town knows he did it.
But having grown up in the same small town that was consumed by the murder, Pippa Fitz-Amobi isn't so sure. When she chooses the case as the topic for her final year project, she starts to uncover secrets that someone in town desperately wants to stay hidden. And if the real killer is still out there, how far will they go to keep Pip from the truth?
My Fucking Thoughts: Here, Jackson creates a plot that allows for gaps in the police investigation to seem plausible, like something you've seen before in a true-crime documentary. So I have nothing to fucking complain about, honestly. I'd love to, I really would, but I've got nothing.
This is a YA novel though, so it's very mild and vanilla to what I'm used to, but that's not necessarily a bad thing. Sometimes you just want a mystery to puzzle out without all the gore and adult situations.
Full review here.
🔪Death in the Family (Shana Merchant, #1) by Tessa Wegert
Rating: ⭐⭐⭐⭐
Filed Under: "Everything all right?" / "Yep, two corpses, everything's fine."
What the Fucking It's About: A storm-struck island. A blood-soaked bed. A missing man. Senior Investigator Shana Merchant believes it all adds up to a killer in their midst—and that murder is a family affair.
Thirteen months ago, former NYPD detective Shana Merchant barely survived being abducted by a serial killer. Now hoping to leave grisly murder cases behind, she's taken a job in her fiancé's sleepy hometown in the Thousand Islands region of Upstate New York.
But as a nor'easter bears down on her new territory, Shana and fellow investigator Tim Wellington receive a call about a man missing on a private island. Shana and Tim travel to the isolated island owned by the wealthy Sinclair family to question the witnesses. They arrive to find blood on the scene and a house full of Sinclair family and friends on edge.
While Tim guesses they're dealing with a runaway case, Shana is convinced that they have a murder on their hands. As the gale intensifies outside, she starts conducting interviews and discovers the Sinclairs and their guests are crawling with dark and dangerous secrets.
Trapped on the island by the raging storm with only Tim whose reliability is thrown into question, the increasingly restless suspects, and her own trauma-fueled flashbacks for company, Shana will have to trust the one person her abduction destroyed her faith in—herself. But time is ticking down, because if Shana's right, a killer is in their midst and as the pressure mounts, so do the odds that they'll strike again.
My Fucking Thoughts: If you are looking for a modern Agatha Christie/Clue style locked-room mystery, may I suggest this fucking book to you?
This is all dark and stormy Clue vibes. And goddamn that locked-room mystery setup never loses its sparkle for me. It is always fun. It is always a mystery. Even the bad books in the genre are still a good time, let's be honest. This novel was no different. This wasn't just a typical, who killed Colonel Mustard in the library kind of mystery. There wasn't even a friggin' body. So while the novel might seem familiar, it's fresh, too.
Full review here.
🔪When the Stars Go Dark by Paula McLain
Rating: ⭐⭐⭐
Filed Under: Hello, Darkness, my old friend…
What the Fucking It's About: Anna Hart is a seasoned missing-persons detective in San Francisco with far too much knowledge of the darkest side of human nature. When tragedy strikes her personal life, Anna, desperate and numb, flees to the Northern California village of Mendocino to grieve. She lived there as a child with her beloved foster parents, and now she believes it might be the only place left for her. Yet the day she arrives, she learns that a local teenage girl has gone missing.
The crime feels frighteningly reminiscent of the most crucial time in Anna's childhood, when the unsolved murder of a young girl touched Mendocino and changed the community forever. As past and present collide, Anna realizes that she has been led to this moment. The most difficult lessons of her life have given her insight into how victims come into contact with violent predators. As Anna becomes obsessed with saving the missing girl, she must accept that true courage means getting out of her own way and learning to let others in.
Weaving together actual cases of missing persons, trauma theory, and a hint of the metaphysical, this propulsive and deeply affecting novel tells a story of fate, necessary redemption, and what it takes, when the worst happens, to reclaim our lives–and our faith in one another
My Fucking Thoughts: This is a gorgeous story of grief, trauma and what moving forward can look like. It's a slow burner. Don't expect thrills. It is character-driven. Don't expect any action-packed moments, deep conversation are all that's being served. The plot elements are more thoughtful than twisty. The vibe is heavy, less shocking.
It's a dark, literary crime novel that is more focused on the human element of the crimes than on the mystery or investigation. That's usually not my thing, but I was moved by this from start to finish. And that's got to count for something since I'm dead inside.
Full review here.
🔪Nothing But Blackened Teeth by Cassandra Khaw
Rating: ⭐⭐⭐⭐
Filed Under: Something borrowed, something blue, someone buried alive at your wedding venue
What the Fucking It's About: A Heian-era mansion stands abandoned, its foundations resting on the bones of a bride and its walls packed with the remains of the girls sacrificed to keep her company.
It's the perfect venue for a group of thrill-seeking friends, brought back together to celebrate a wedding.
A night of food, drinks, and games quickly spirals into a nightmare as secrets get dragged out and relationships are tested.
But the house has secrets too. Lurking in the shadows is the ghost bride with a black smile and a hungry heart.
And she gets lonely down there in the dirt.
My Fucking Thoughts: Khaw writes some of the most beautiful and interesting prose I've ever read in my fucking life. It was almost lyrical and I was captivated by how that was used to explore Japanese folklore, ghost stories and horror. I know purple prose isn't for everyone, but for me, the writing voice took this novella to a completely different level that is rare for a horror novel.
There isn't a lot of filler to get through for this, the plot starts moving immediately. The setting is rich and dark, the characters are impressively vibrant and the pace is perfect.
Full review here.
---
Run, don't walk, to add these books to your TBR.
And if you're interested in taking part in my #ReadWhatYouFuckingOwn challenge, you can find me on Instagram as @thefuckingtwist. We've got templates and a support group chat, but that's so far mainly consisted of all of us saying we've bought more books.
---
Stay safe. Be Kind. But, take no shit.
Later, Booknerds ✌️🔪