★★★★
Berkley | 2020
Filed Under: "Everything all right?" / "Yep, two corpses, everything's fine."
---
If you are looking for a modern Agatha Christie/Clue style locked-room mystery, may I suggest this fucking book to you?
Because I'm gonna.
This novel is such a throwback and I ended up liking it a lot… once I got past my assumptions of what the novel was going to be.
Apparently, it's very easy for me to get used to the vibe of those fast-paced thrillers that are constantly trying to outdo the previous new release with twists and shocks. Read enough of them and I guess I can forget about the beauty in a subtle, classic mystery. Death in the Family was a needed reminder for me.
When I first started this, the tone and pace weren't working for me. But that's because I'm a stupid bitch. And almost immediately I realized I was looking for that other kind of thriller in the writing, which is actually really shit of me. Obviously, I need to switch up my current genre choices because it's clouding how open I am when I start a new book.
I mean, not to get too fucking deep about it, but yeah…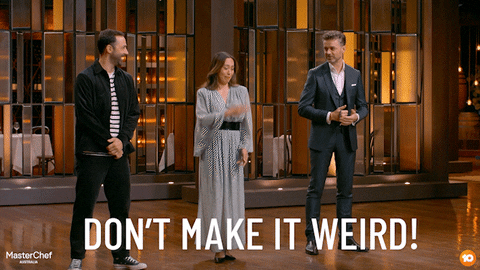 Shana Merchant, an NYPD detective, moves to small town upstate NY and takes a job with the local sheriff's department a year after surviving a serial killer attack (because, of course.) Her first case is on a private island with a rich family full of terrible people – The Sinclairs. One of the family members is missing, a pool of blood left behind – too much blood for someone to survive losing. But where is the body? And who in the family of rich dicks is a murderer? When a terrible storm hits, Detective Merchant and the Sinclair family become stranded together in their spooky island mansion. And that's when shit gets really crazy.
This novel is all dark and stormy Clue vibes. And goddamn that locked-room mystery setup never loses its sparkle for me. It is always fun. It is always a mystery. Even the bad books in the genre are still a good time, let's be honest. This novel was no different. This wasn't just a typical, who killed Colonel Mustard in the library kind of mystery. There wasn't even a friggin' bod! So while the novel might seem familiar, it's fresh, too.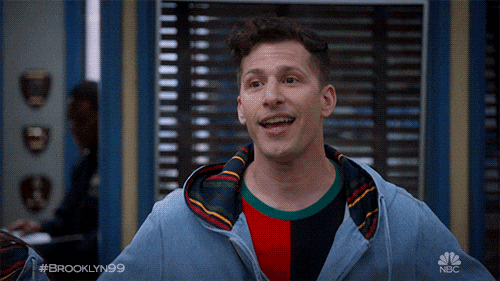 I absolutely LOVED the atmosphere of this – the weather, the island and the psychological one that hung heavy over the entire plot. From the cast of strange and unique characters to Shana's red flag-ridden fiancé – the shady suspense that they all bring to this novel is so much fun.
I feel like, even though the page count was on the shorter side, and there were a lot of characters to introduce, the author does an amazing job of vibrantly painting each one really concisely so you know exactly why they might be suspish. Shana is just knowable enough – she has a distinct voice, but there is still so much of her that can be developed over future novels.
And the little mini-cliffhanger on the end? Perfection.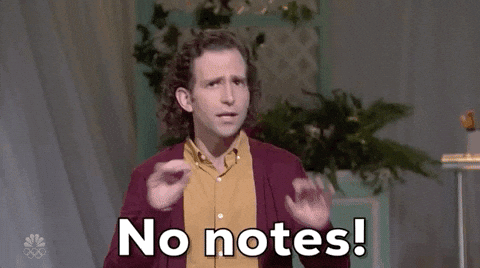 This is a classic, ominous whodunnit with a great setting and vibrant characters. I'm definitely reading the second book in the series once I climb out of this TBR-sized hole I've dug for myself.
🔪🔪🔪
---
A storm-struck island. A blood-soaked bed. A missing man. Senior Investigator Shana Merchant believes it all adds up to a killer in their midst—and that murder is a family affair.
Thirteen months ago, former NYPD detective Shana Merchant barely survived being abducted by a serial killer. Now hoping to leave grisly murder cases behind, she's taken a job in her fiancé's sleepy hometown in the Thousand Islands region of Upstate New York.
But as a nor'easter bears down on her new territory, Shana and fellow investigator Tim Wellington receive a call about a man missing on a private island. Shana and Tim travel to the isolated island owned by the wealthy Sinclair family to question the witnesses. They arrive to find blood on the scene and a house full of Sinclair family and friends on edge.
While Tim guesses they're dealing with a runaway case, Shana is convinced that they have a murder on their hands. As the gale intensifies outside, she starts conducting interviews and discovers the Sinclairs and their guests are crawling with dark and dangerous secrets.
Trapped on the island by the raging storm with only Tim whose reliability is thrown into question, the increasingly restless suspects, and her own trauma-fueled flashbacks for company, Shana will have to trust the one person her abduction destroyed her faith in—herself. But time is ticking down, because if Shana's right, a killer is in their midst and as the pressure mounts, so do the odds that they'll strike again.