★★★★½
Hanover Square Press | 2021
Filed Under: Hello, Clarice…
---
I haven't read a police procedural this pure and detailed since Meg Gardiner's last release. And y'all know how much I love Meg Gardiner. And if you didn't, now you do because I just said it again.
If you are a fan of serial killers… wait, I don't mean like a fan fan. That's just weird. Get better idols, as Bailey Sarian would say. No, I mean if you are a fan of serial killer fiction – of the mystery and the pursuit and the suspense and the twisted games – then you want to read this novel.
It is a fucking fabulous police procedural. And I don't say shit like that very often.
You want gritty? You got it. You want fucked up? It's coming in hot. You need detailed and immersive? Buckle your seatbelt and keep your hands in the ride at all times.
But listen to what I'm saying, this is a procedural. If you do not like being in the narrative passenger seat of a police investigation, this probably isn't going to be for you. And that's totally legit. Why? Because all of this shit is subjective, Donna! It's okay that we don't all like the same things! That's life.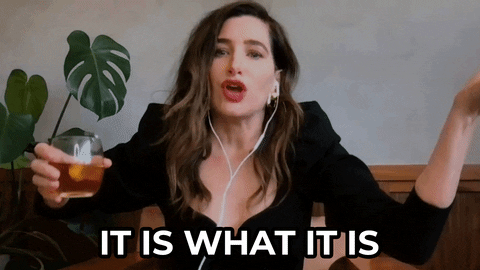 Let's get that through our collective skulls, shall we? But I digress…
This is not a thriller. This is an investigation. And in my opinion, novels that pull off a really good procedural plot with this much perfection are few and far between. And it's a debut novel? Fucking insanity.
DI Anjelica Henley was on leave after a twisted serial killer nearly killed her, leaving her traumatized, both mentally and physically. Now, two years later she's back to work and so is a copycat killer of her arch-nemesis, Peter Olivier – The Jigsaw Killer. It's like a reunion! Except not a good one! More like running into your cheating ex while you're out shopping and looking like shit. And then also, your ex tries to kill you. Or like a Real Housewives reunion. And then also, one of the housewives tries to kill you.
You know, that kind of reunion? We've all been there.
The authors weaves a very dark, compelling murder investigation around dramatic personal issues that were just relevant enough to add a real sense of Anjelica's full personality and life outside of her detective work, but with keeping the majority of the focus on the deranged serial killer.
Did I super care about the cheating subplot that didn't really seem to fit? No. And I could have done without it altogether. But, the author is probably laying the groundwork for future novels with scenes that weren't especially important to this plot – but important to Anjelica's personal life going forward.
And with that in mind, I fucking love it. Give me that character development, baby! Introducing that aspect could have just been a tad bit smoother.
Anjelica Henley as an MC is both unlikeable and very relatable. She feels human, robust and knowable, but has genuine moments where you don't like her choices, but understand why she made them. The secondary characters are less tangible but still solid enough to stand on their own.
Between the graphic serial killer murders, the onion-layered motive, the Hannibal/Clarice-esque scenes between Anjelica and Olivier behind bars and the action-packed ending, this novel literally has everything you could want in a procedural.
The only thing that occasionally popped up for me were the few chapters in the middle that dragged and it felt just a smidge too long in the end.
But overall, this is a fucking amazing debut novel and series starter. A true gruesome procedural.
🔪🔪🔪
---
Imitation is the sincerest form of flattery…
When body parts are found on the banks of the River Thames in Deptford, DI Angelica Henley is tasked with finding the killer. Eerie echoes of previous crimes lead Henley to question Peter Olivier, aka The Jigsaw Killer, who is currently serving a life sentence for a series of horrific murders.
When a severed head is delivered to Henley's home, she realises that the copycat is taking a personal interest in her and that the victims have not been chosen at random.
To catch the killer, Henley must confront her own demons – – and when Olivier escapes from prison, she finds herself up against not one serial killer, but two.