★★★★½
Gallery Books | 2021
Filed Under: The horrors of American health care
---
This is a story that can only take place in the United States. Almost anywhere else it's like, "Oh you have cancer? Your medical treatment will not require you to remortgage your home, go bankrupt or start selling meth to pay for it." Or in this case, write and sell opioid prescriptions in a rapidly evolving drug ring you were not at all prepared to be involved in.
But in the U.S., if your kid has rare and aggressive leukemia, you need to jump through hoops made of red tape – and also the hoops are on fire – before you even know if your insurance company is going to allow you the chance to save your child's life.
Who thought that was going to be a solid, practical health care system? I just…
So, despite being Canadian, I fucking get it, you guys. I'm watching from this side of the border like WTF?? And WHY?? And just stop??? I feel for you. But, also Breaking Bad was such a good show so, at least there's that.
This novel starts with some Breaking Bad vibes – Dr. Emma's young son is diagnosed with aggressive leukemia that requires treatment her insurance will not cover. So even a fucking doctor is being denied life-saving treatment. And because of student debt, a very tight budget and loan denials from the bank, Emma and her husband have no idea where they are going to come up with something ridiculous like half a million dollars.
Because what normal person could come up with that kind of fucking money?
Why are you like this, America?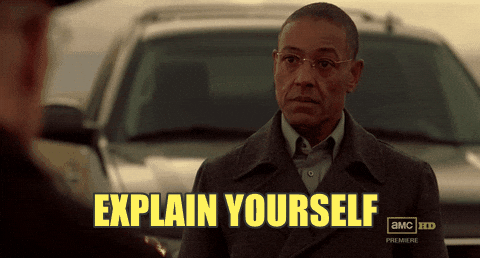 Despite her morals, principles, and the doctor's oath, Emma gets involved with some shady people, doing shady shit in order to get the money for her son's treatment. A parent will do things they never thought possible to save their child's life.
This all sounds really fun and not depressing at all, right? As far as Breaking Bad comparison goes, it basically ends at the gate because this novel is dark and morose AF. Along with exploring the many ways the U.S. medical system fails people, McDonald weaves in the realities of the uncontrolled opioid crisis.
If you were expecting some "I am the danger" moments, this is not that kind of story. Emma is consistently desperate and pathetic, clearly not cut out for a life of crime. She never embraces what she's doing, she is always self-flagellating but pushing forward anyway because a parent's love is typically undeterred. This keeps her sympathetic and real. As Emma's life spirals out of control, there is something thrilling and exciting to it – like the fact that her husband is the cop unknowingly on her case – but it's also super depressing.
I cannot stress that enough.
I don't typically read medical thrillers, but this is so much more than that. It takes you on a wild ride while deftly exploring income inequality, addiction and how the U.S. medical system is making those things worse… or creating them in the first place. It's like a catch-22, or a snake eating its own tail.
Do No Harm was more emotional than a thriller novel usually gets, while keeping the pace up with gripping scene structure. One of the better books I've read this year.
Me after reading this:
🔪🔪🔪
---
From the USA TODAY bestselling author of Behind Every Lie and The Night Olivia Fell comes an unforgettable and heart-wrenching novel about the lengths one woman will go to save her son.

Emma loves her life. She's the mother of a precocious kindergartener, married to her soulmate—a loyal and loving police detective—and has a rewarding career as a doctor at the local hospital.

But everything comes crashing down when her son, Josh, is diagnosed with a rare form of cancer.

Determined to save him, Emma makes the risky decision to sell opioids to fund the life-saving treatment he needs. But when somebody ends up dead, a lethal game of cat and mouse ensues, her own husband leading the chase. With her son's life hanging in the balance, Emma is dragged into the dark world of drugs, lies, and murder. Will the truth catch up to her before she can save Josh?

A timely and moving exploration of a town gripped by the opioid epidemic, and featuring Christina McDonald's signature "complex, emotionally intense" (Publishers Weekly) prose, Do No Harm examines whether the ends ever justify the means…even for a desperate mother.