While this is definitely going to be my year of reading the books I already own (and I own SO FUCKING MANY,) in my mind, reading books and buying books are two very separate hobbies.
If you've joined my #ReadWhatYouFuckingOwn challenge hosted on Insta, let me be clear – this isn't a book buying ban. I'm here to support you as you read what you own, but I'm also 100% here for you buying even more books. Go wild! Indulge your passions!
As we've learned over the last two years, life is short and crazy and there's no sense in not enjoying the things you enjoy because you never know when this shit show is going to come to an end. Either by a comet or maybe a never-ending plague. Our options for obsoletion are endless! Unless you enjoy gross shit that hurts other people, like, don't do that.
With Peleton bro's words to live by and 2022 officially 12 days in, let's check out some upcoming releases that definitely, maybe, probably should be on your buy list. Or at the very least, your library holds list.
And remember, buy list and read list – two different things!
---
🔪The Maid
By NITA PROSE
Release Date: January 4 | Ballantine Books
Genre: Locked-Room Mystery
What The Fuck It's About: Molly Gray is not like everyone else. She struggles with social skills and misreads the intentions of others. Her gran used to interpret the world for her, codifying it into simple rules that Molly could live by.
Since Gran died a few months ago, twenty-five-year-old Molly has been navigating life's complexities all by herself. No matter—she throws herself with gusto into her work as a hotel maid. Her unique character, along with her obsessive love of cleaning and proper etiquette, make her an ideal fit for the job. She delights in donning her crisp uniform each morning, stocking her cart with miniature soaps and bottles, and returning guest rooms at the Regency Grand Hotel to a state of perfection.
But Molly's orderly life is upended the day she enters the suite of the infamous and wealthy Charles Black, only to find it in a state of disarray and Mr. Black himself dead in his bed. Before she knows what's happening, Molly's unusual demeanor has the police targeting her as their lead suspect. She quickly finds herself caught in a web of deception, one she has no idea how to untangle. Fortunately for Molly, friends she never knew she had, unite with her in a search for clues to what really happened to Mr. Black—but will they be able to find the real killer before it's too late?
My Fucking Thoughts in a GIF: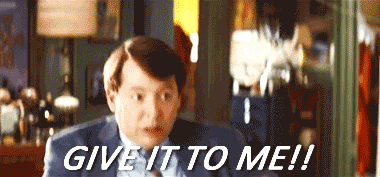 🔪A Flicker in the Dark
By STACY WILLINGHAM
Release Date: January 11 | Minotaur Books
Genre: Thriller
What The Fuck It's About: When Chloe Davis was twelve, six teenage girls went missing in her small Louisiana town. By the end of the summer, Chloe's father had been arrested as a serial killer and promptly put in prison. Chloe and the rest of her family were left to grapple with the truth and try to move forward while dealing with the aftermath.
Now 20 years later, Chloe is a psychologist in private practice in Baton Rouge and getting ready for her wedding. She finally has a fragile grasp on the happiness she's worked so hard to get. Sometimes, though, she feels as out of control of her own life as the troubled teens who are her patients. And then a local teenage girl goes missing, and then another, and that terrifying summer comes crashing back. Is she paranoid, and seeing parallels that aren't really there, or for the second time in her life, is she about to unmask a killer?
My Fucking Thoughts in a GIF: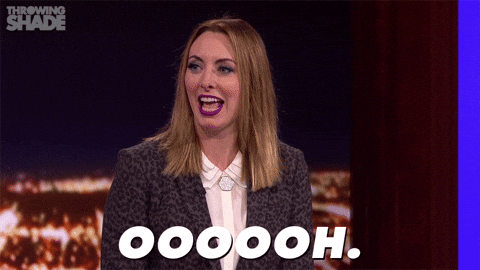 🔪Road of Bones
By CHRISTOPHER GOLDEN
Release Date: January 25 | St. Martin's Press
Genre: Supernatural Thriller
What The Fuck It's About: Kolyma Highway, otherwise known as the Road of Bones, is a 1200 mile stretch of Siberian road where winter temperatures can drop as low as sixty degrees below zero. Under Stalin, at least eighty Soviet gulags were built along the route to supply the USSR with a readily available workforce, and over time hundreds of thousands of prisoners died in the midst of their labours. Their bodies were buried where they fell, plowed under the permafrost, underneath the road.
Felix Teigland, or "Teig," is a documentary producer, and when he learns about the Road of Bones, he realizes he's stumbled upon untapped potential. Accompanied by his camera operator, Teig hires a local Yakut guide to take them to Oymyakon, the coldest settlement on Earth. Teig is fascinated by the culture along the Road of Bones, and encounters strange characters on the way to the Oymyakon, but when the team arrives, they find the village mysteriously abandoned apart from a mysterious 9-year-old girl. Then, chaos ensues.
A malignant, animistic shaman and the forest spirits he commands pursue them as they flee the abandoned town and barrel across miles of deserted permafrost. As the chase continues along this road paved with the suffering of angry ghosts, what form will the echoes of their anguish take? Teig and the others will have to find the answers if they want to survive the Road of Bones.
My Fucking Thoughts in a GIF: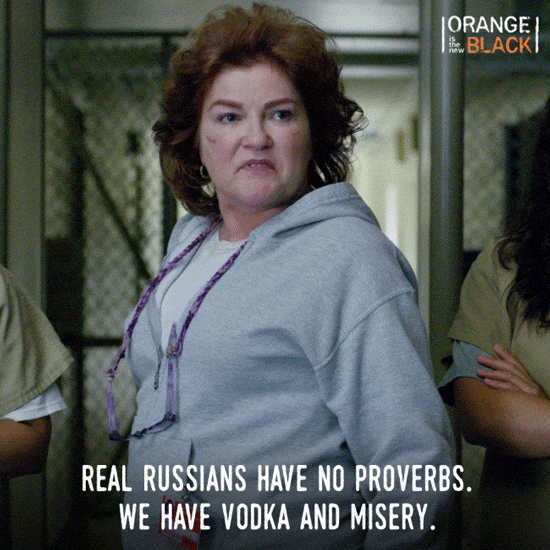 🔪Good Rich People
By ELIZA JANE BRAZIER
Release Date: January 25 | Berkely
Genre: Domestic Thriller
What The Fuck It's About: Lyla has always believed that life is a game she is destined to win, but her husband, Graham, takes the game to dangerous levels. The wealthy couple invites self-made success stories to live in their guesthouse and then conspires to ruin their lives. After all, there is nothing worse than a bootstrapper.
Demi has always felt like the odds were stacked against her. At the end of her rope, she seizes a risky opportunity to take over another person's life and unwittingly becomes the subject of the upstairs couple's wicked entertainment. But Demi has been struggling all her life, and she's not about to go down without a fight.
In a twist that neither woman sees coming, the game quickly devolves into chaos and rockets toward an explosive conclusion.
Because every good rich person knows: in money and in life, it's winner take all. Even if you have to leave a few bodies behind.
My Fucking Thoughts in a GIF: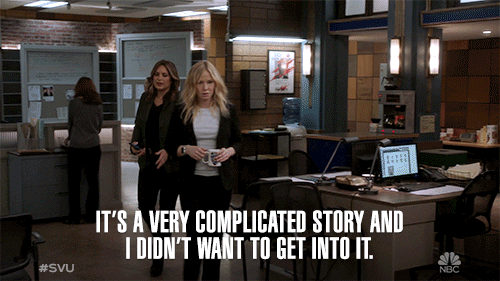 🔪Notes on an Execution
By DANYA KUKAFKA
Release Date: January 25 | William Morrow
Genre: Suspense
What The Fuck It's About: Ansel Packer is scheduled to die in twelve hours. He knows what he's done, and now awaits execution, the same chilling fate he forced on those girls, years ago. But Ansel doesn't want to die; he wants to be celebrated, understood. He hoped it wouldn't end like this, not for him.
Through a kaleidoscope of women—a mother, a sister, a homicide detective—we learn the story of Ansel's life. We meet his mother, Lavender, a seventeen-year-old girl pushed to desperation; Hazel, twin sister to Ansel's wife, inseparable since birth, forced to watch helplessly as her sister's relationship threatens to devour them all; and finally, Saffy, the homicide detective hot on his trail, who has devoted herself to bringing bad men to justice but struggles to see her own life clearly. As the clock ticks down, these three women sift through the choices that culminate in tragedy, exploring the rippling fissures that such destruction inevitably leaves in its wake.
My Fucking Thoughts in a GIF: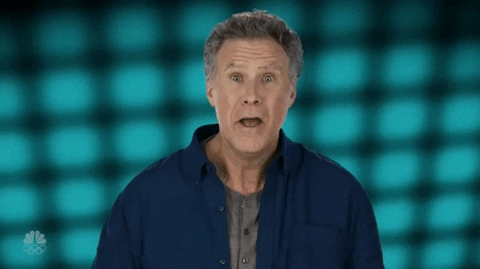 🔪The Fields (Riley Fisher, #1)
By ERIN YOUNG
Release Date: January 25 | Flatiron Books
Genre: Procedural
What The Fuck It's About: Some things don't stay buried.
It starts with a body—a young woman found dead in an Iowa cornfield, on one of the few family farms still managing to compete with the giants of Big Agriculture.
When Sergeant Riley Fisher, newly promoted to head of investigations for the Black Hawk County Sheriff's Office, arrives on the scene, an already horrific crime becomes personal when she discovers the victim was a childhood friend, connected to a dark past she thought she'd left behind.
The investigation grows complicated as more victims are found. Drawn deeper in, Riley soon discovers implications far beyond her Midwest town.
My Fucking Thoughts in a GIF:
🔪Devil House
By JOHN DARNIELLE
Release Date: January 25 | MCD
Genre: Literary Thriller
What The Fuck It's About: Gage Chandler is descended from kings. That's what his mother always told him.

Now, he is a true-crime writer, with one grisly success–and movie adaptation–to his name, along with a series of subsequent lesser efforts that have paid the bills but not much more. But now he is being offered the chance for the big break: To move into the house–what the locals call "The Devil House"–in which a briefly notorious pair of murders occurred, apparently the work of disaffected 1980s teens. He begins his research with diligence and enthusiasm, but soon the story leads him into a puzzle he never expected–back into his own work and what it means, back to the very core of what he does and who he is.
My Fucking Thoughts in a GIF: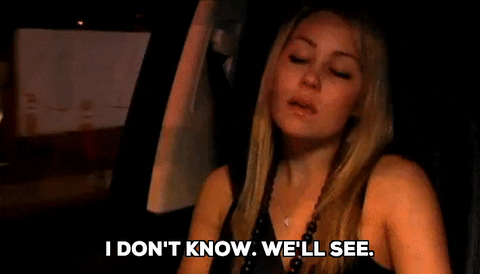 🔪Finlay Donovan Knocks 'Em Dead (Finlay Donovan, #2)
By ELLE COSIMANO
Release Date: February 1 | Minotaur Books
Genre: Comedic Mystery
What The Fuck It's About: Finlay Donovan is—once again—struggling to finish her next novel and keep her head above water as a single mother of two. On the bright side, she has her live-in nanny and confidant Vero to rely on, and the only dead body she's dealt with lately is that of her daughter's pet goldfish.
On the not-so-bright side, someone out there wants her ex-husband, Steven, out of the picture. Permanently. Whatever else Steven may be, he's a good father, but saving him will send her down a rabbit hole of soccer moms disguised as hit-women, and a little bit more involvement with the Russian mob than she'd like.
Meanwhile, Vero's keeping secrets, and Detective Nick Anthony seems determined to get back into her life. He may be a hot cop, but Finlay's first priority is preventing her family from sleeping with the fishes… and if that means bending a few laws then so be it.
With her next book's deadline looming and an ex-husband to keep alive, Finlay is quickly coming to the end of her rope. She can only hope there isn't a noose at the end of it…
My Fucking Thoughts in a GIF:
🔪These Deadly Games
By DIANE URBAN
Release Date: February 1 | Wednesday Books
Genre: Thriller
What The Fuck It's About: Let's play a game. You have 24 hours to win. If you break my rules, she dies. If you call the police, she dies. If you tell your parents or anyone else, she dies. Are you ready?
When Crystal Donavan gets a message on a mysterious app with a video of her little sister gagged and bound, she agrees to play the kidnapper's game. At first, they make her complete bizarre tasks: steal a test and stuff it in a locker, bake brownies, make a prank call.
But then Crystal realizes each task is meant to hurt—and kill—her friends, one by one. But if she refuses to play, the kidnapper will kill her sister. Is someone trying to take her team out of the running for a gaming tournament? Or have they uncovered a secret from their past, and wants them to pay for what they did…
As Crystal makes the impossible choices between her friends and her sister, she must uncover the truth and find a way to outplay the kidnapper… before it's too late.
My Fucking Thoughts in a GIF:
🔪Other People's Clothes
By CALLA HENKEL
Release Date: February 1 | Doubleday Books
Genre: Literary Thriller
What The Fuck It's About: Hoping to escape the pain of the recent murder of her best friend, art student Zoe Beech finds herself studying abroad in the bohemian capital of Europe–Berlin. Zoe, rudderless, relies on the arrangements of fellow exchange student Hailey Mader, who idolizes Warhol and Britney Spears and wants nothing more than to be an art star. On Craigslist, Hailey unknowingly stumbles on an apartment sublet posted by a well-known thriller writer. Feeling as though they've won the lottery, the women move into the high-ceilinged pre-war flat. Soon they realize that their landlady, Beatrice, who is supposed to be on a residency in Vienna, is watching them–and her next book appears to be based on their lives. Taking stock of their mundane routines–Law and Order binges and nightly nachos–Hailey insists they become people worthy of a novel. As the year unravels and events spiral out of control, they begin to wonder whose story they are living, and how will it end?
My Fucking Thoughts in a GIF: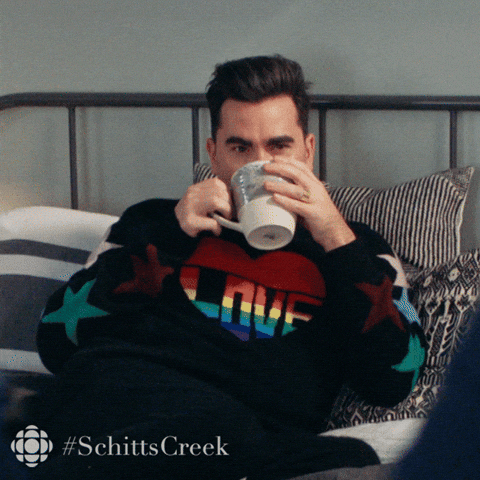 🔪Catch Her When She Falls
By ALLISON BUCCOLA
Release Date: February 1 | Random House
Genre: Thriller
What The Fuck It's About: Ten years ago, my boyfriend killed my best friend.
When Micah Wilkes was a senior in high school, her boyfriend was convicted of murdering her best friend, Emily. A decade later, Micah has finally moved on from the unforgivable betrayal and loss. Now the owner of a bustling coffee shop in her small hometown in Pennsylvania, she's happily coupled up with another old high school friend, the two having bonded over their shared sorrow.
But when reminders of her past begin appearing at her work and home, Micah begins to doubt what she knows about Emily's death. Questions raised on a true-crime blog and in an online web sleuthing forum force her to reexamine her memories of that fateful night. She told the truth to the investigators on the case, but was there another explanation for Emily's murder? A stranger in the woods. An obsessive former classmate. Or the internet's favourite suspect: Joshua, Emily's outcast younger brother who hasn't been seen since his sister's death.
As Micah delves deeper into the case, she feels her grip on reality loosening, her behaviour growing more and more secretive and unhinged. As she races to piece together the truth about that night ten years ago, Micah grapples with how things could have gone so wrong and wonders whether she, too, might be next to disappear.
My Fucking Thoughts in a GIF:
🔪The Book of the Most Precious Substance
By SARA GRAN
Release Date: February 8 | Dreamland Books
Genre: Erotic Thriller
What The Fuck It's About: A mysterious book that promises unlimited power and unrivalled sexual pleasure. A down-on-her-luck book dealer hoping for the sale of a lifetime. And a twist so shocking, no one will come out unscathed.
After a tragedy too painful to bear, former novelist Lily Albrecht has resigned herself to a dull, sexless life as a rare book dealer. Until she gets a lead on a book that just might turn everything around. The Book of the Most Precious Substance is a 17th century manual on sex magic, rumoured to be the most powerful occult book ever written—if it really exists at all. And some of the wealthiest people in the world are willing to pay Lily a fortune to find it—if she can. Her search for the book takes her from New York to New Orleans to Munich to Paris, searching the dark corners of power where the world's wealthiest people use black magic to fulfill their desires. Will Lily fulfill her own desires, and join them? Or will she lose it all searching for a ghost?
My Fucking Thoughts in a GIF:
🔪Do No Harm (Lucas Page, #3)
By ROBERT POBI
Release Date: February 22 | Minotaur Books
Genre: Thriller
What The Fuck It's About: Lucas Page is a polymath, astrophysicist, professor, husband, father of five adopted children, bestselling author, and ex-FBI agent—emphasis on "ex." Severely wounded after being caught in an explosion, Page left the FBI behind and put his focus on rebuilding the rest of his life. But Page is uniquely gifted in being able to recognize patterns that elude others, a skill that brings the F.B.I. knocking at his door again and again.
Lucas Page's wife Erin loses a friend, a gifted plastic surgeon, to suicide and Lucas begins to realize how many people Erin knew that have died in the past year, in freak accidents and now suicide. Intrigued despite himself, Page begins digging through obituaries and realizes that there's a pattern—a bad one. These deaths don't make sense unless the doctors are being murdered, the target of a particularly clever killer. This time, the FBI wants as little to do with Lucas as he does with them so he's left with only one option—ignore it and go back to his normal life. But then, the pattern reveals that the next victim is likely to be…Erin herself.
My Fucking Thoughts in a GIF: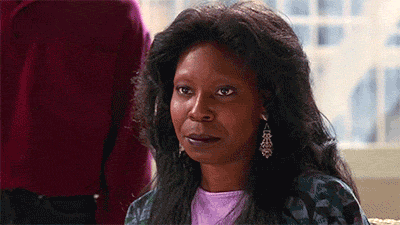 🔪The Paris Apartment
By LUCY FOLEY
Release Date: February 22 | William Morrow
Genre: Mystery Thriller
What The Fuck It's About: Jess needs a fresh start. She's broke and alone, and she's just left her job under less than ideal circumstances. Her half-brother Ben didn't sound thrilled when she asked if she could crash with him for a bit, but he didn't say no, and surely everything will look better from Paris. Only when she shows up – to find a very nice apartment, could Ben really have afforded this? – he's not there.
The longer Ben stays missing, the more Jess starts to dig into her brother's situation, and the more questions she has. Ben's neighbours are an eclectic bunch, and not particularly friendly. Jess may have come to Paris to escape her past, but it's starting to look like it's Ben's future that's in question.
The socialite – The nice guy – The alcoholic – The girl on the verge – The concierge
Everyone's a neighbour. Everyone's a suspect. And everyone knows something they're not telling.
My Fucking Thoughts in a GIF: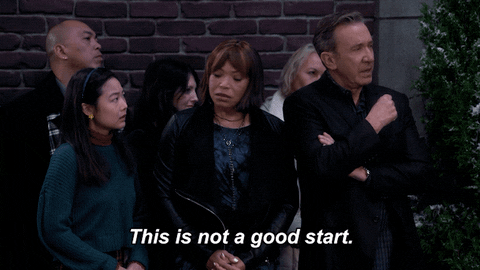 🔪The Night Shift
By ALEX FINLAY
Release Date: March 1 | Minotaur Books
Genre: Thriller
What The Fuck It's About: It's New Year's Eve 1999. Y2K is expected to end in chaos: planes falling from the sky, elevators plunging to earth, world markets collapsing. A digital apocalypse. None of that happens. But at a Blockbuster Video in Linden, New Jersey, four teenage girls working the night shift are attacked. Only one survives. Police quickly identify a suspect who flees and is never seen again.
Fifteen years later, in the same town, four teenage employees working late at an ice cream store are attacked, and again only one makes it out alive.
Both surviving victims recall the killer speaking only a few final words… "Goodnight, pretty girl."
In the aftermath, three lives intersect: the survivor of the Blockbuster massacre who's forced to relive her tragedy; the brother of the original suspect, who's convinced the police have it wrong; and the FBI agent, who's determined to solve both cases. On a collision course toward the truth, all three lives will forever be changed, and not everyone will make it out alive.
My Fucking Thoughts in a GIF: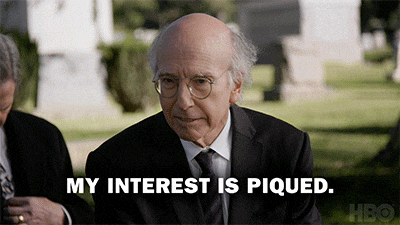 🔪Dead Wind (Shana Merchant, #3)
By TESSA WEGERT
Release Date: March 1 | Severn House Publishers
Genre: Procedural
What The Fuck It's About: The body is discovered on Wolfe Island, under the shadow of an enormous wind turbine. Senior Investigator Shana Merchant, arriving on the scene with fellow investigator Tim Wellington, can't shake the feeling that she knows the victim – and the subsequent identification sends shockwaves through their community in the Thousand Islands of Upstate New York.
Politics, power, passion . . . there are dark undercurrents in Shana's new home, and finding the killer means dredging up her new friends and neighbours' old grudges and long-kept secrets.
That is if the killer is from the community at all. For Shana's keeping a terrible secret from almost everyone around her: eighteen months ago she escaped from serial killer Blake Bram's clutches. But has he followed her, to kill again?
My Fucking Thoughts in a GIF: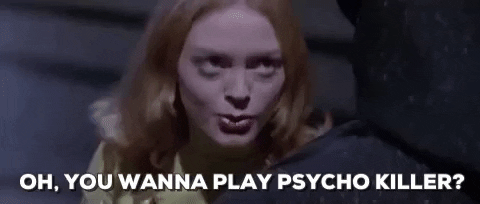 🔪Sundial
By CATRIONA WARD
Release Date: March 1 | Tor Nightfire
Genre: Psychological Horror
What The Fuck It's About: You can't escape what's in your blood…
All Rob wanted was a normal life. She almost got it, too: a husband, two kids, a nice house in the suburbs. But Rob fears for her oldest daughter, Callie, who collects tiny bones and whispers to imaginary friends. Rob sees a darkness in Callie, one that reminds her too much of the family she left behind.
She decides to take Callie back to her childhood home, to Sundial, deep in the Mojave Desert. And there she will have to make a terrible choice.
Callie is worried about her mother. Rob has begun to look at her strangely and speaks of past secrets. And Callie fears that only one of them will leave Sundial alive…
The mother and daughter embark on a dark, desert journey to the past in the hopes of redeeming their future.
My Fucking Thoughts in a GIF:
🔪The Golden Couple
By GREER HENDRICKS and SARAH PEKKANEN
Release Date: March 8 | St. Martin's Press
Genre: Thriller
What The Fuck It's About: If Avery Chambers can't fix you in 10 sessions, she won't take you on as a client. Her successes are phenomenal–she helps people overcome everything from domineering parents to assault–and almost absorb the emptiness she sometimes feels since her husband's death.
Marissa and Mathew Bishop seem like the golden couple–until Marissa cheats. She wants to repair things, both because she loves her husband and for the sake of their 8-year-old son. After a friend forwards an article about Avery, Marissa takes a chance on this maverick therapist, who lost her license due to controversial methods.
When the Bishops glide through Avery's door and Marissa reveals her infidelity, all three are set on a collision course. Because the biggest secrets in the room are still hidden, and it's no longer simply a marriage that's in danger.
My Fucking Thoughts in a GIF: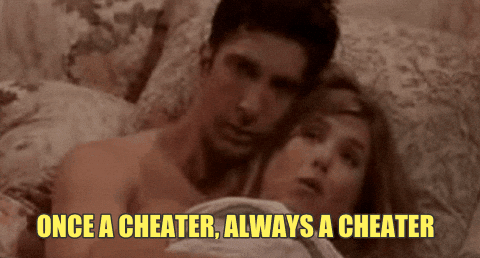 🔪The Patient's Secret
By LORETH ANNE WHITE
Release Date: March 8 | Montlake
Genre: Suspense
What The Fuck It's About: When the battered body of a female jogger is found beneath the cliffs of an idyllic coastal community, these perfect neighbours suddenly don't seem so perfect…
Lily Bradley is a respected psychotherapist married to a distinguished professor. They live in a dream house with their two children in close-knit Story Cove. Lily lives a well-ordered life. Or so it seems. As a therapist, she knows everyone keeps things hidden. Even her.
Then sensual and free-spirited Arwen Harper rolls into town in her hand-painted VW van, her sixteen-year-old son riding shotgun. Overnight, Story Cove's secrets are no longer safe. Because Arwen might know her new neighbours better than they know themselves.
Now someone is dead, and it looks like murder. Brutal and personal. The death invites the shrewd eye of Detective Rue Duval. Rue's job is to expose secrets. But she's also an expert at keeping them.
As the lives of three women become inexorably entwined, one thing is clear: when it comes to survival, ordinary people can do the most terrible things.
My Fucking Thoughts in a GIF: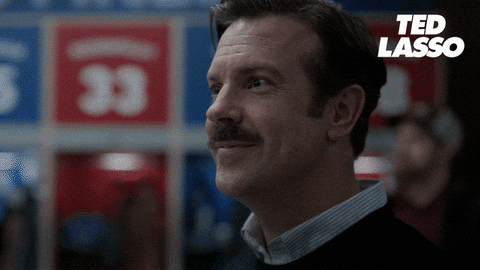 🔪The Summer We Buried
By JODY GEHRMAN
Release Date: March 8 | Crooked Lane Books
Genre: Psychological Suspense
What The Fuck It's About: Twenty years ago, Tansy was drawn to Selene's hard edges, her grit, and her knack for survival. Since then, the confused tangle of guilt about covering up a murder shattered their friendship, and even now, at thirty-eight, Tansy has never come to terms with what happened that night.
But now, Selene is back, demanding her old friend repay her. Selene's daughter, Jupiter, attends the college where Tansy works as a guidance counsellor. Selene is convinced that Jupiter's boyfriend, Colton, is abusive, and wants Tansy to intervene. As she is drawn back into the intensity of Selene's world, Tansy discovers the ugly truth about Colton. But Tansy suspects there's far more to the story, and now she'll finally have to confront Selene once and for all.
My Fucking Thoughts in a GIF:
🔪The Book of Cold Cases
By SIMONE St. JAMES
Release Date: March 15 | Berkley
Genre: Horror Suspense
What The Fuck It's About: In 1977, Claire Lake, Oregon, was shaken by the Lady Killer Murders: Two men, seemingly randomly, were murdered with the same gun, with strange notes left behind. Beth Greer was the perfect suspect–a rich, eccentric twenty-three-year-old woman, seen fleeing one of the crimes. But she was acquitted, and she retreated to the isolation of her mansion.
Oregon, 2017. Shea Collins is a receptionist, but by night, she runs a true-crime website, the Book of Cold Cases–a passion fueled by the attempted abduction she escaped as a child. When she meets Beth by chance, Shea asks her for an interview. To Shea's surprise, Beth says yes.
They meet regularly at Beth's mansion, though Shea is never comfortable there. Items move when she's not looking, and she could swear she's seen a girl outside the window. The allure of learning the truth about the case from the smart, charming Beth is too much to resist, but even as they grow closer, Shea senses something isn't right. Is she making friends with a manipulative murderer, or are there other dangers lurking in the darkness of the Greer house?
My Fucking Thoughts in a GIF: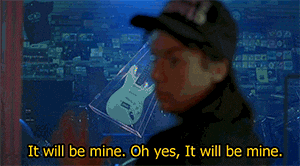 🔪The Resting Place
By CAMILLA STEN
Release Date: March 29 | Minotaur Books
Genre: Horror Suspense
What The Fuck It's About: The medical term is prosopagnosia. The average person calls it Face Blindness—the inability to recognize a familiar person's face, even the faces of those closest to you.
When Eleanor walked in on the scene of her capriciously cruel grandmother, Vivianne's, murder, she came face to face with the killer—a maddening expression that means nothing to someone like her. With each passing day, her anxiety mounts. The dark feelings of having brushed by a killer, yet not knowing who could do this—or if they'd be back—overtakes both her dreams and her waking moments, thwarting her perception of reality.
Then a lawyer calls. Vivianne has left her a house—a looming estate tucked away in the Swedish woods. The place her grandfather died, suddenly. A place that has housed a dark past for over fifty years.
Eleanor. Her steadfast boyfriend, Sebastian. Her reckless aunt, Veronika. The lawyer. All will go to this house of secrets, looking for answers. But as they get closer to bringing the truth to light, they'll wish they had never come to disturb what rests there.
My Fucking Thoughts in a GIF:
---
Alright, I'm done enabling you now.
But I'm here when you need someone to tell you "buy the book, read it in 2023!"
Stay safe. Be Kind. But, take no shit.
Later, Book Nerds ✌️🔪