"What is all the suffering for if not so we can see how alike we are, and not alone? Where will the mercy come from, if not from us?"
★★★★
Ballantine Books | 2021
Filed Under: Hello darkness, my old friend
---
Well, I tell you what, if you're in an emotional funk or mentally teetering on the edge of another bout of panny depression, do not read this book for the love of Thor and Loki's butts in those toit-like-a-tiger outfits. Because this novel is sad, bitch.
I needed a nap and some serotonin by the time I was finished with it.
Detective Anna Hart is going through a hard time. She's lost a child, lost herself and is about to lose her marriage. Hart decides the only way she might be able to find some perspective and some healing is if she leaves her current situation behind. She needs space to get herself together if there is any chance of moving past her grief and keeping her family.
She leaves San Fran for the small, country town of Mendocino, California where she grew up. Her dark present is about to compete with the tortured ghosts of her past in Mendocino. I mean, honestly, someone take this woman to an amusement park for the day. Just give her a reprieve from trauma. Everywhere you look with her it's like dead parents, abandonment issues, dead foster parents, dead child, broken marriage, dead high school friends…
I'm not sure I've ever read a novel where one character was getting all of the dark shit, all of the time.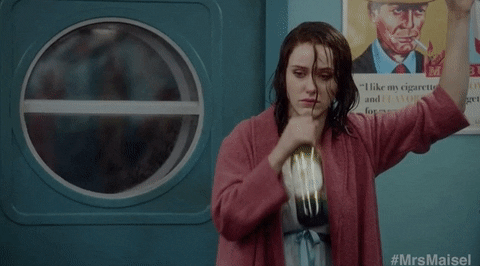 Despite that, Anna finds a way to keep doing her job of finding missing children.
In Mendocino, Anna's old friend, Will, is the Sheriff. He's got two open missing children cases that may or may not be connected. But he's a small-town sheriff and nothing like this has ever happened before in his town. Determined to not let his novice investigator skills be the reason either child doesn't come home, Will uses every option that's available to him, including Anna. He invites her to join his team as a consultant. Instead of using her time in her hometown to heal as she intended, Anna quickly falls back into her old habits of distracting herself with work.
But through the cases, Anna finds epiphanies and clarity that bring her own choices and trauma into clearer focus.
This is a gorgeous story of grief, trauma and what moving forward can look like. It's a slow burner. Don't expect thrills. It is character-driven. Don't expect any action-packed moments, deep conversation are all that's being served. The plot elements are more thoughtful than twisty. The vibe is heavy, less shocking.
And goddamn, there is not a single, solitary moment of levity in this whole fucking story. I don't think a character even smiled once.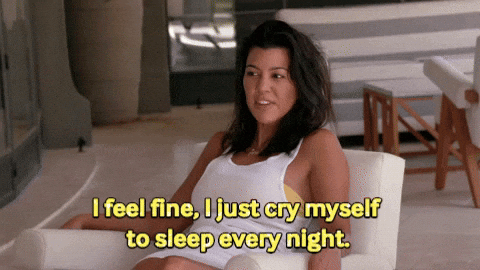 It is dark and brooding, and all the victims are children so if that's a sensitive subject for you, this is your warning. Was this novel good? YES. Was it easy to read? NO.
The writing is beautiful – McLain crafts some prose that will absolutely floor you. Did I have one clue about what Mendocino, California looks like before this? No, but I didn't need to because the setting and atmosphere are so fucking vivid and tangible. You could practically smell and hear the woods where Anna had rented a secluded cabin.
This is a dark, literary crime novel that is more focused on the human element of the crimes than on the mystery or investigation. That's usually not my thing, but I was moved by this from start to finish. And that's got to count for something since I'm dead inside.
Me after reading this: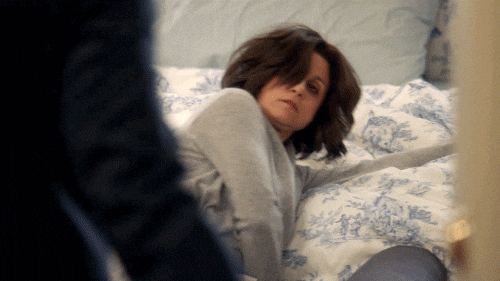 🔪🔪🔪
---
Anna Hart is a missing persons detective in San Francisco. When tragedy strikes her personal life, Anna, desperate and numb, flees to the Northern California village of Mendocino to grieve. She lived there as a child with her beloved foster parents, and now she believes it might be the only place left for her. Yet the day she arrives, she learns a local teenage girl has gone missing. The crime feels frighteningly reminiscent of the most crucial time in Anna's childhood, when the unsolved murder of a young girl touched Mendocino and changed the community forever.
As past and present collide, Anna realizes that she has been led to this moment. The most difficult lessons of her life have given her insight into how victims come into contact with violent predators. As Anna becomes obsessed with the missing girl, she must accept that true courage means getting out of her own way and learning to let others in.
Weaving together actual cases of missing persons, trauma theory, and a hint of the metaphysical, this propulsive and deeply affecting novel tells a story of fate, necessary redemption, and what it takes, when the worst happens, to reclaim our lives–and our faith in one another.
From the New York Times bestselling author of The Paris Wife comes a novel of intertwined destinies and heart-wrenching suspense: A detective hiding away from the world. A series of disappearances that reach into her past. Can solving them help her heal?