★★★½
HarperCollins | 2020
Filed Under: A Polite Canadian
---
I normally wouldn't pick up a book like this because it's thicc and sounds more like a contemporary with hints of suspense, but it's set around my hometown in Niagara, Ontario so how and why would I pass up reading that? Obviously, I wouldn't because here we are.
Do you know how many books are based in the Niagara area? Like, one. This one. Why? Because let's get real, Niagara isn't a thriving metropolis.
Maybe it used to be, but by the time I left most areas had nicknames like "the armpit of Niagara" or "the butthole of Niagara."
Where did I live? The fucking taint.
Like a taint, this novel is dark and gloomy; a family mystery wrapped around some community politics.
Augusta "Gus" Monet is basically a poor, aimless girl with little to her name and an abusive, shady AF boyfriend. When her grandmother dies, Gus comes into a little (seriously, very little) inheritance in the form of her grandmother's house and whatever is inside of it, including an old dog named Levi. And the dog is honestly the best part of the whole novel, but I did spend a lot of time being paranoid something terrible was going to happen to him. If you're the kind of person (like me) who needs to know if the dog dies going into a story, let me know and I'll totally spoil it for you, no questions asked.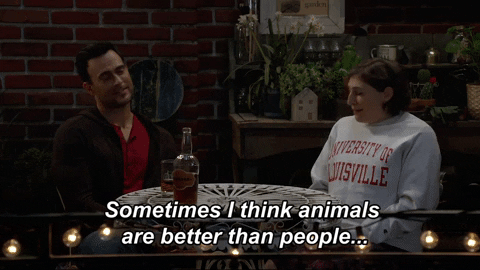 Continue reading

"Review: Dark August by Katie Tallo"