★★★½
HarperCollins | 2020
Filed Under: A Polite Canadian
---
I normally wouldn't pick up a book like this because it's thicc and sounds more like a contemporary with hints of suspense, but it's set around my hometown in Niagara, Ontario so how and why would I pass up reading that? Obviously, I wouldn't because here we are.
Do you know how many books are based in the Niagara area? Like, one. This one. Why? Because let's get real, Niagara isn't a thriving metropolis.
Maybe it used to be, but by the time I left most areas had nicknames like "the armpit of Niagara" or "the butthole of Niagara."
Where did I live? The fucking taint.
Like a taint, this novel is dark and gloomy; a family mystery wrapped around some community politics.
Augusta "Gus" Monet is basically a poor, aimless girl with little to her name and an abusive, shady AF boyfriend. When her grandmother dies, Gus comes into a little (seriously, very little) inheritance in the form of her grandmother's house and whatever is inside of it, including an old dog named Levi. And the dog is honestly the best part of the whole novel, but I did spend a lot of time being paranoid something terrible was going to happen to him. If you're the kind of person (like me) who needs to know if the dog dies going into a story, let me know and I'll totally spoil it for you, no questions asked.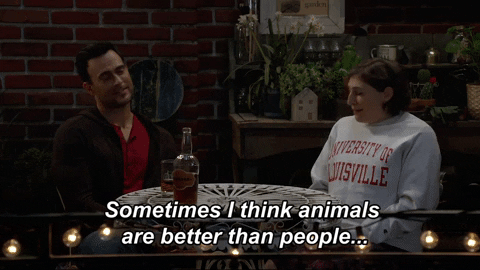 Gus takes the opportunity to leave her shit boyfriend behind and move into her Grandma's house, which is exactly what I would have done. But it doesn't necessarily mean she's leaving trouble behind altogether.
Gus stumbles, as one does, upon an old police case involving a deserted town, a dead child and a powerful local family. Her detective mother was working on that mystery right before she died unexpectedly. Gus picks up where her mother left off and this takes us all over the Niagara and Ottawa areas discovering secrets, abandoned places that should definitely be haunted and a creepy pseudo-uncle who is also a stupid cop. And I'm not saying that like, "cops are stupid," though some of them are. I'm saying it like, this guy was seriously bad at his job.
The title, Dark August, really hits the nail on the head for what you're getting with this novel. It is dark, but it never really kicks up the sinister feels that I think were missing. That whole deserted town could have been a goldmine for creepy shit. It was teetering on the edge of being Psycho-esque at times, so why can't I get a Peeping Tom looking through a drill hole and masturbating? Just once? Missed opportunity, I say.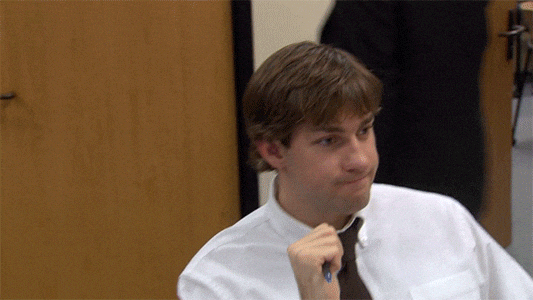 This is definitely a slow-burn novel if I've ever read one. While I did like the characters and the setting, I'm not sure I loved the execution. And at almost 500 pages, it was just a little too indulgent. Even when the pace picks up, the plotting of events just seems to drag on. You get the sense that something seriously exciting is coming, but nothing does. It stays pretty monotone. The vibe is missing some zing and oomph just like a Niagara butthole.
Honestly, it pains me to say, but I think it might be just a bit too Canadian. It's too nice. It's tiptoeing around unsavoury topics. That just makes it too polite to be a true thriller. But it has its moments of suspense.
For me, it was too long and sacrificed thrills for politeness, but it was still an interesting read with prose that flow so naturally and amazing character building.
🔪🔪🔪
---
An electrifying, page-turning debut about a young woman haunted by her tragic past, who returns to her hometown and discovers that there might be more to her police detective mother's death—and last case—than she ever could have imagined.
Augusta (Gus) Monet is living an aimless existence with her grifter boyfriend when she learns that her great grandmother—her last living relative—has just died. Ditching her boyfriend, Gus returns to the home she left as a young girl. Her inheritance turns out to be a dilapidated house and an old dog named Levi. While combing through her great grandmother's possessions, Gus stumbles across an old trunk filled with long-lost childhood belongings. But that's not all the trunk contains. She also discovers cold case files that belonged to her mother, a disgraced police detective who died in a car accident when Gus was eight. Gus remembers her mother obsessing over these very same documents and photographs, especially a Polaroid of a young ballerina.
When Gus spots a front-page news story about the unearthing of a body linked to one of the cold case files from her grandmother's trunk, she can't resist following her mother's clues. As she digs deeper, determined to finish her mother's investigation, her search leads her to a deserted ghost town, which was left abandoned when the residents fled after a horrific fire. As Gus' obsession with the case grows, she inadvertently stirs up the evils of the past, putting her life in danger. But Gus refuses to be undeterred and is committed to uncovering long-buried secrets, including the secrets surrounding a missing geology student, the young ballerina in the Polaroid, a prominent family's devastating legacy, and a toxic blast that blew an entire town off the map.
But is Gus ready to learn the truths that culminated on one terrible August night, more than a decade earlier, when lives were taken, and secrets were presumed buried forever…?
Dark August introduces a bold new voice and will leave readers guessing until the final startling conclusion.