★★★½
Viking | 2018
Filed Under: A stepmother who my stepkids should be nicer to!
---
Just like other reviews aplenty will tell you, this novel is inspired by a classic novel and blah blah blah. I don't know the book. I might know the author's name? I've never read it and I didn't know any of the "inspiration" going into reading this, so it really makes zero difference to me whatsoever.
Look, I never claimed to be a refined reader.
I read this novel purely for the gothic feel of the synopsis and because I'm a stepmother married to an older(ish) man and those themes resonated with me. I haven't found many stories centring on stepmothers/second wives that are actually mystery/thrillers and don't paint step-parents as some ridiculous evil creature to be feared and ousted.
I wagered, because this book was told from the stepmother's point of view, there was a good chance she wasn't the villain per se. And thankfully, I was right! The stepmother isn't the villain for once! She's more of a saviour, which is totally how I see myself, just with less doing things that make anyone's life better, and more being so peeved that I never get to play my PlayStation anymore that I bought a second one out of passive aggressive spite. Like, I'm so selfless. LOL.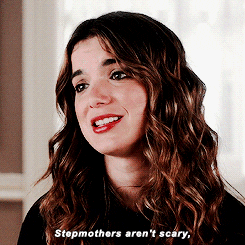 The Winters are Max and Dani. A father and daughter duo who lost their wife/mother just a year earlier. The wounds are still fresh and Dani, especially, is having trouble coping with the loss of her mother, which of course, turns out to not be as straight forward as it's first presented.
Max, a senator from Long Island and heir to the Winters' forture, meets our unnamed narrator where she lives in the Cayman Island working at a boating company for tourists. A whirlwind romance over the course of a couple of weeks sees her engaged and relocated to the Winters' estate, Asherley. The Narrator tries to connect with Dani while side-stepping the dead wife's shadow and memories at every turn.
This part of the novel felt very real to me. Though my husband and his ex-wife have an awful relationship that comes with zero good feelings, you do still feel "second" for a long time. Being a second wife is difficult. Being a second wife and stepmother is even harder. And it's not until enough years have passed and the memories of the first marriage have faded, that you start to feel like you are no longer second. But it can take a while to get there.
My relationship with my stepkids has always been pretty easy – save for some tumultuous teen years – so Dani's petty torturing and attitude towards the new Mrs. Winter didn't connect for me personally, though I do know lots of step-parents who have dealt with something similar. The "angry teen who doesn't want you to be in their life" is a very real thing that a lot of step-parents have had their hearts broken over.
If you're a step-parent reading this and you're having a hard time with the new family mode, just know that I get it. It's a tricky situation that often leaves you feeling isolated and rejected and resentful. And I definitely felt this from the book, along with a side of optimism.
The new Mrs. Winter just won't quit trying to make Dani like her. I was never that much of a go-getter with my own stepkids, mostly because I didn't want to be overbearing or weird, but I get the instincts displayed in the book.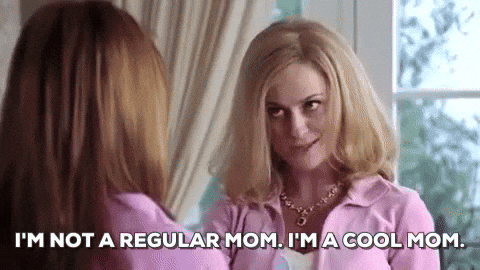 Personally, I think the author gets it. Maybe she's a stepmother herself, or maybe she's had one. Either way, I give most of my stars just for this aspect of the novel alone.
The atmosphere of Asherley was intriguing and visceral, but aside from that, I found the plot to be a little ho-hum. If there was supposed to be a feeling of something sinister happening at the estate, or happening to the narrator, it was lost in the details of the family drama/history.
There are definitely elements of suspense to the plot – casting Dani as an unreliable narrator, for instance. Some characters were easy to make seem suspicious, so those moments were readily taken, but it felt like a bit of a cheesy cop-out. For the most part, I would call this a contemporary drama that just samples a little bit of those darker sides of fiction, but never goes full throttle with them.
It's definitely a slow burn. It takes a long time to lay out how the relationship starts, the engagement, the move and planning the wedding. It's not until the day of the wedding, which is near the 80% mark of the book, that things start to really pick up and the truths start to be revealed about the first wife's death and Dani's mental health.
Because it took so long to get to the important moments of revelation and comeuppance, the reading time didn't feel totally worth it to me. The suspense and twists fell flat during the climax, and the small moments that were laid as breadcrumbs during the buildup were forgettable because we moved passed them so quickly.
I found Lisa Gabriele's writing really easy to get into, though. It's naturally descriptive, painting the setting and atmosphere really beautifully without feeling forceful. But I was expecting this to be more of a thriller so all of the beautiful writing didn't lend itself to creating a pace that was "page-turning."
As a piece of fiction, it will resonate with anyone who's ever been a second wife or a stepmother. Emotionally, I think this book knocks it out of the park, but as a thriller/mystery, it's a little plain and won't work for readers who are used to big twists and shocking scenes.
Well written, but not riveting.
🔪🔪🔪
---
Inspired by Daphne du Maurier's Rebecca, a spellbindingly suspenseful novel set in the moneyed world of the Hamptons, about secrets that refuse to remain buried and consequences that can't be escaped
After a whirlwind romance, a young woman returns to the opulent, secluded Long Island mansion of her new fiancé Max Winter—a wealthy politician and recent widower—and a life of luxury she's never known. But all is not as it appears at the Asherley estate. The house is steeped in the memory of Max's beautiful first wife Rebekah, who haunts the young woman's imagination and feeds her uncertainties, while his very alive teenage daughter Dani makes her life a living hell. She soon realizes there is no clear place for her in this twisted little family: Max and Dani circle each other like cats, a dynamic that both repels and fascinates her, and he harbors political ambitions with which he will allow no woman—alive or dead—to interfere.
As the soon-to-be second Mrs. Winter grows more in love with Max, and more afraid of Dani, she is drawn deeper into the family's dark secrets—the kind of secrets that could kill her, too. The Winters is a riveting story about what happens when a family's ghosts resurface and threaten to upend everything.