★★★
Spiderline | 2017
Opening Hook: Just hanging around.
Main Character: Seeming guilty might be a fetish.
Plot Twisty-ness: Too much soda.
---
Okay, so this wasn't exactly a grab-you-by-the-tits kind of thriller. If that's what you're expecting, temper your expectations accordingly. This is slower, but eerie, like a guy walking behind you – he just gives you the creeps but it's not like he's done anything but be a man alone on a sidewalk. Depending on your mood, this is either going to hit you as slow and boring or as a slow-burner that is chilling and twisty.
For me, when I read this, it was slowwwwwww like watching a sloth cross the street, which in any other circumstances I would love to do because sloths are my favourite.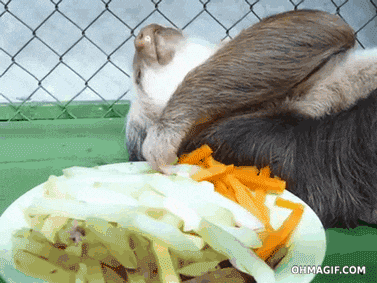 That said, I feel like it's totally on me being in a bad headspace for a slow-burning thriller considering I've been stuck in the fucking house since mid-March. I can't do slow or boring or any combination therein. I need my thrillers to be genuinely thrilling, mysterious and wild if I'm going to forget I'm looking at the same walls every day, all day. HOW MANY MORE WALKS CAN I TAKE MY DOG ON? We'll find out…
Listen, I'm very grateful for all the people doing the front-line and essential work. But also, I'm getting cabin fever so let me express that, thank you and fuck off.
Continue reading

"Review: The Substitute by Nicole Lundrigan"