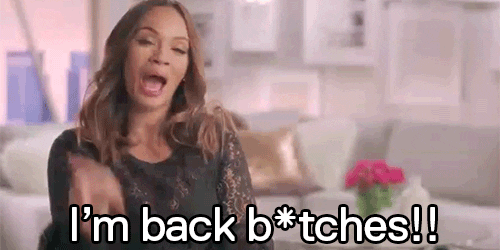 You may have noticed – and you may not have which is totally valid – but I took an unexpected break from this space. What it came down to is just energy and my lack of it. Mostly mental. I won't get into details but between a cancer diagnosis in my family and my basement flooding, March was a HELL of a month and I needed to get my shit together before I could be creative with shit reviews again.
With that, I know this new release list is late like a period after prom night, but I have some fresh wind under my butt wings and I'm ready to pop a Plan B and caught up.
I might not have read very much in the last few weeks, but I was still buying books like my very life depended on hitting "add to cart." And in some ways it did. A therapist might call impulse buying books compensating for the emotions I'm not ready to deal with yet, but I'm calling it self-care.
What other books can I buy in the coming months to avoid the horrors of real life? Let's find out!
As always this is not a comprehensive list, but it's definitely a highlight.
---
🔪Dead Wind (Shana Merchant, #3)
By TESSA WEGERT
Release Date: April 5 | Severn House Publishing
Genre: Mystery
What the Fuck it's About: The body is discovered on Wolfe Island, under the shadow of an enormous wind turbine. Senior Investigator Shana Merchant, arriving on the scene with fellow investigator Tim Wellington, can't shake the feeling that she knows the victim – and the subsequent identification sends shockwaves through their community in the Thousand Islands of Upstate New York.
Politics, power, passion . . . there are dark undercurrents in Shana's new home, and finding the killer means dredging up her new friends and neighbours' old grudges and long-kept secrets.
That is, if the killer is from the community at all. For Shana's keeping a terrible secret from almost everyone around her: eighteen months ago she escaped from serial killer Blake Bram's clutches. But has he followed her, to kill again?
My Fucking Thoughts in a GIF:
🔪Portrait of a Thief
By GRACE D. LI
Release Date: April 5 | Tiny Reparations Books
Genre: Heist Thriller
What the Fuck it's About: History is told by the conquerors. Across the Western world, museums display the spoils of war, of conquest, of colonialism: priceless pieces of art looted from other countries, kept even now.
Will Chen plans to steal them back.
A senior at Harvard, Will fits comfortably in his carefully curated roles: a perfect student, an art history major and sometimes artist, the eldest son who has always been his parents' American Dream. But when a mysterious Chinese benefactor reaches out with an impossible—and illegal—job offer, Will finds himself something else as well: the leader of a heist to steal back five priceless Chinese sculptures, looted from Beijing centuries ago.
His crew is every heist archetype one can imag­ine—or at least, the closest he can get. A con artist: Irene Chen, a public policy major at Duke who can talk her way out of anything. A thief: Daniel Liang, a premed student with steady hands just as capable of lockpicking as suturing. A getaway driver: Lily Wu, an engineering major who races cars in her free time. A hacker: Alex Huang, an MIT dropout turned Silicon Valley software engineer. Each member of his crew has their own complicated relationship with China and the identity they've cultivated as Chinese Americans, but when Will asks, none of them can turn him down.
Because if they succeed? They earn fifty million dollars—and a chance to make history. But if they fail, it will mean not just the loss of everything they've dreamed for themselves but yet another thwarted at­tempt to take back what colonialism has stolen.
My Fucking Thoughts in a GIF:
🔪The Children on the Hill
By JENNIFER MCMAHON
Release Date: April 26 | Gallery/Scout Press
Genre: Horror Mystery
What the Fuck it's About: 1978: at her renowned treatment center in picturesque Vermont, the brilliant psychiatrist, Dr. Helen Hildreth, is acclaimed for her compassionate work with the mentally ill. But when she's home with her cherished grandchildren, Vi and Eric, she's just Gran—teaching them how to take care of their pets, preparing them home-cooked meals, providing them with care and attention and love.
Then one day Gran brings home a child to stay with the family. Iris—silent, hollow-eyed, skittish, and feral—does not behave like a normal girl.
Still, Violet is thrilled to have a new playmate. She and Eric invite Iris to join their Monster Club, where they catalogue all kinds of monsters and dream up ways to defeat them. Before long, Iris begins to come out of her shell. She and Vi and Eric do everything together: ride their bicycles, go to the drive-in, meet at their clubhouse in secret to hunt monsters. Because, as Vi explains, monsters are everywhere.
2019: Lizzy Shelley, the host of the popular podcast Monsters Among Us, is traveling to Vermont, where a young girl has been abducted, and a monster sighting has the town in an uproar. She's determined to hunt it down, because Lizzy knows better than anyone that monsters are real—and one of them is her very own sister.
My Fucking Thoughts in a GIF:
🔪Insomnia
By SARAH PINBOROUGH
Release Date: April 12 | William Morrow & Company
Genre: Suspense
What the Fuck it's About: Emma Averell loves her life—her high-powered legal career, her two beautiful children, and her wonderful stay-at-home husband—but it wasn't always so perfect. When she was just five years old, Emma and her older sister went into foster care because of a horrific incident with their mother. Her sister can remember a time when their mother was loving and "normal," but Emma can only remember her as one thing—a monster. And that monster emerged right around their mother's fortieth birthday, the same age Emma is approaching now.
Emma desperately wants to keep her successful life separate from her past, so she has always hidden her childhood trauma. But then she's unable to sleep, and now losing time during the day, also one of the first symptoms her mother showed. Is the madness in her blood, just as her mother predicted? Could she end up hurting her family in her foggy, frenetic state? Or is she truly beginning to lose her mind?
My Fucking Thoughts in a GIF: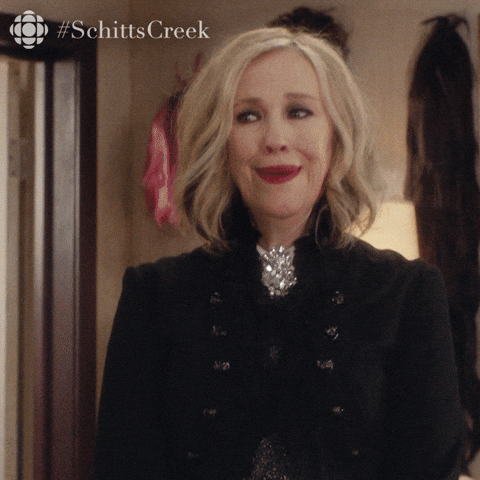 🔪Blood Sugar
By SASCHA ROTHCHILD
Release Date: April 19 | G.P. Putnam's Sons
Genre: Thriller
What the Fuck it's About: "I could just kill you right now!" It's something we've all thought at one time or another. But Ruby has actually acted on it. Three times, to be exact.
Though she may be a murderer, Ruby is not a sociopath. She is an animal-loving therapist with a thriving practice. She's felt empathy and sympathy. She's had long-lasting friendships and relationships, and has a husband, Jason, whom she adores. But the homicide detectives at Miami Beach PD are not convinced of her happy marriage. When we meet Ruby, she is in a police interrogation room, being accused of Jason's murder. Which, ironically, is one murder that she did not commit, though her vicious mother-in-law and a scandal-obsessed public believe differently.
As she undergoes questioning, Ruby's mind races back to all the details of her life that led her to this exact moment, and to the three dead bodies in her wake. Because though she may not have killed her husband, Ruby certainly isn't innocent.
My Fucking Thoughts in a GIF: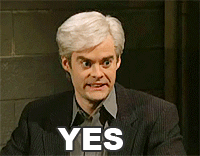 🔪The Fervor
By ALMA KATSU
Release Date: April 26 | G.P. Putnam's Sons
Genre: Historial Horror
What the Fuck it's About: 1944: As World War II rages on, the threat has come to the home front. In a remote corner of Idaho, Meiko Briggs and her daughter, Aiko, are desperate to return home. Following Meiko's husband's enlistment as an air force pilot in the Pacific months prior, Meiko and Aiko were taken from their home in Seattle and sent to one of the internment camps in the Midwest. It didn't matter that Aiko was American-born: They were Japanese, and therefore considered a threat by the American government.
Mother and daughter attempt to hold on to elements of their old life in the camp when a mysterious disease begins to spread among those interned. What starts as a minor cold quickly becomes spontaneous fits of violence and aggression, even death. And when a disconcerting team of doctors arrive, nearly more threatening than the illness itself, Meiko and her daughter team up with a newspaper reporter and widowed missionary to investigate, and it becomes clear to them that something more sinister is afoot, a demon from the stories of Meiko's childhood, hell-bent on infiltrating their already strange world.
My Fucking Thoughts in a GIF: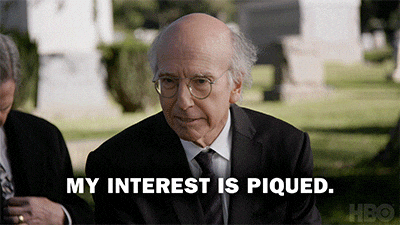 🔪I'll Be You
By JANELLE BROWN
Release Date: April 26 | Random House
Genre: Suspense
What the Fuck it's About: "You be me, and I'll be you," I whispered.
As children, Sam and Elli were two halves of a perfect whole: gorgeous identical twins whose parents sometimes couldn't even tell them apart. They fell asleep to the sound of each other's breath at night, holding hands in the dark. And once Hollywood discovered them, they became B-list child TV stars, often inhabiting the same role.
But as adults, their lives have splintered. After leaving acting, Elli reinvented herself as the perfect homemaker: married to a real estate lawyer, living in a house just blocks from the beach. Meanwhile, Sam has never recovered from her failed Hollywood career, or from her addiction to the pills and booze that have propped her up for the last fifteen years.
Sam hasn't spoken to her sister since her destructive behavior finally drove a wedge between them. So when her father calls out of the blue, Sam is shocked to learn that Elli's life has been in turmoil: her husband moved out, and Elli just adopted a two-year-old girl. Now she's stopped answering her phone and checked in to a mysterious spa in Ojai. Is her sister just decompressing, or is she in trouble? Could she have possibly joined a cult? As Sam works to connect the dots left by Elli's baffling disappearance, she realizes that the bond between her and her sister is more complicated than she ever knew.
My Fucking Thoughts in a GIF:
🔪An Honest Lie
By TARRYN FISHER
Release Date: April 26 | Graydon House
Genre: Thriller
What the Fuck it's About: "I'm going to kill her. You'd better come if you want to save her."
Lorraine—"Rainy"—lives at the top of Tiger Mountain. Remote, moody, cloistered in pine trees and fog, it's a sanctuary, a new life. She can hide from the disturbing past she wants to forget.
If she's allowed to.
When Rainy reluctantly agrees to a girls' weekend in Vegas, she's prepared for an exhausting parade of shots and slot machines. But after a wild night, her friend Braithe doesn't come back to the hotel room.
And then Rainy gets the text message, sent from Braithe's phone: someone has her. But Rainy is who they really want, and Rainy knows why.
What follows is a twisted, shocking journey on the knife-edge of life and death. If she wants to save Braithe—and herself—the only way is to step back into the past.
My Fucking Thoughts in a GIF:
🔪At the Quiet Edge
By VICTORIA HELEN STONE
Release Date: May 1 | Lake Union Publishing
Genre: Thriller
What the Fuck it's About: Abandoned by her fugitive ex-husband, Lily Brown is rebuilding her life on the edge of a Kansas town that still feels the sting of his crimes. Lily lies low, managing the isolated storage facility where she lives with her twelve-year-old son, Everett, and planning a better future for them both. That requires keeping secrets. Everett has them too.
After breaking into a storage unit, Everett finds photographs and news clippings of five girls missing for decades. For Everett, it's an adventure and a tempting mystery to solve. But digging further into a stranger's obsession is putting Everett and his mother in the crosshairs of a killer.
Then Lily's ex resurfaces from the shadows. Just as suddenly, an attentive new man enters Lily's life. And a suspicious detective, responding to reports of a prowler, watches every move Lily makes. It's getting harder for Lily to know who to trust―or whose secrets pose the most frightening threat of all.
My Fucking Thoughts in a GIF: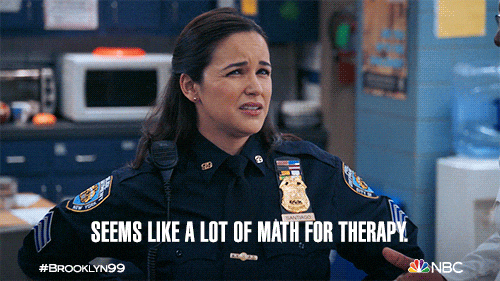 🔪Girl Overboard
By SANDRA BLOCK
Release Date: May 3 | Underlined
Genre: YA Thriller
What the Fuck it's About: Izzy is reaching peak boredom on a Bermuda cruise with her parents until she meets Jade. Izzy's daredevil new friend, with whom Izzy can barely keep up, turns her boring family vacation into the trip of a lifetime.
But a shock wave runs through the cruise ship when Jade goes missing in the middle of the night, leaving behind a cryptic note.
The investigators claim Jade fell overboard, but Izzy knows better. Her friend had secrets—secrets that might have gotten her killed. As Izzy digs deeper into Jade's disappearance, she realizes that someone doesn't want her to find the truth. And if she's not careful, Izzy might not get off this ship alive.
My Fucking Thoughts in a GIF:
🔪The Hacienda
By ISABEL CAÑAS
Release Date: May 3 | Berkley
Genre: Historial Horror
What the Fuck it's About: In the overthrow of the Mexican government, Beatriz's father is executed and her home destroyed. When handsome Don Rodolfo Solórzano proposes, Beatriz ignores the rumors surrounding his first wife's sudden demise, choosing instead to seize the security his estate in the countryside provides. She will have her own home again, no matter the cost.
But Hacienda San Isidro is not the sanctuary she imagined.
When Rodolfo returns to work in the capital, visions and voices invade Beatriz's sleep. The weight of invisible eyes follows her every move. Rodolfo's sister, Juana, scoffs at Beatriz's fears—but why does she refuse to enter the house at night? Why does the cook burn copal incense at the edge of the kitchen and mark its doorway with strange symbols? What really happened to the first Doña Solórzano?
Beatriz only knows two things for certain: Something is wrong with the hacienda. And no one there will help her.
Desperate for help, she clings to the young priest, Padre Andrés, as an ally. No ordinary priest, Andrés will have to rely on his skills as a witch to fight off the malevolent presence haunting the hacienda and protect the woman for whom he feels a powerful, forbidden attraction. But even he might not be enough to battle the darkness.
Far from a refuge, San Isidro may be Beatriz's doom.
My Fucking Thoughts in a GIF:
🔪The Murder Rule
By DERVNA MCTIERNAN
Release Date: May 10 | William Morrow & Company
Genre: Psychological Suspense
What the Fuck it's About: First Rule: Make them like you.
Second Rule: Make them need you.
Third Rule: Make them pay.
They think I'm a young, idealistic law student, that I'm passionate about reforming a corrupt and brutal system.
They think I'm working hard to impress them.
They think I'm here to save an innocent man on death row.
They're wrong. I'm going to bury him.
My Fucking Thoughts in a GIF: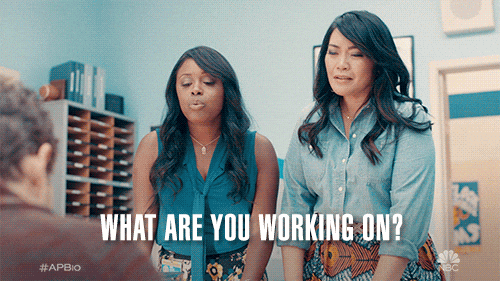 🔪Hidden Pictures
By JASON REKULAK
Release Date: May 10 | Flatiron Books
Genre: Horror Mystery
What the Fuck it's About: Fresh out of rehab, Mallory Quinn takes a job in the affluent suburb of Spring Brook, New Jersey as a babysitter for Ted and Caroline Maxwell. She is to look after their five-year-old son, Teddy.
Mallory immediately loves this new job. She lives in the Maxwell's pool house, goes out for nightly runs, and has the stability she craves. And she sincerely bonds with Teddy, a sweet, shy boy who is never without his sketchbook and pencil. His drawings are the usual fare: trees, rabbits, balloons. But one day, he draws something different: a man in a forest, dragging a woman's lifeless body.
As the days pass, Teddy's artwork becomes more and more sinister, and his stick figures steadily evolve into more detailed, complex, and lifelike sketches well beyond the ability of any five-year-old. Mallory begins to suspect these are glimpses of an unsolved murder from long ago, perhaps relayed by a supernatural force lingering in the forest behind the Maxwell's house.
With help from a handsome landscaper and an eccentric neighbor, Mallory sets out to decipher the images and save Teddy—while coming to terms with a tragedy in her own past—before it's too late.
My Fucking Thoughts in a GIF:
🔪The Island
By ADRIAN MCKINTY
Release Date: May 17 | Little, Brown and Company
Genre: Thriller
What the Fuck it's About: IT WAS JUST SUPPOSED TO BE A FAMILY VACATION. A TERRIBLE ACCIDENT CHANGED EVERYTHING.
YOU DON'T KNOW WHAT YOU'RE CAPABLE OF UNTIL THEY COME FOR YOUR FAMILY.
After moving from a small country town to Seattle, Heather Baxter marries Tom, a widowed doctor with a young son and teenage daughter. A working vacation overseas seems like the perfect way to bring the new family together, but once they're deep in the Australian outback, the jet-lagged and exhausted kids are so over their new mom.
When they discover remote Dutch Island, off-limits to outside visitors, the family talks their way onto the ferry, taking a chance on an adventure far from the reach of iPhones and Instagram.
But as soon as they set foot on the island, which is run by a tightly knit clan of locals, everything feels wrong. Then a shocking accident propels the Baxters from an unsettling situation into an absolute nightmare.
When Heather and the kids are separated from Tom, they are forced to escape alone, seconds ahead of their pursuers.
Now it's up to Heather to save herself and the kids, even though they don't trust her, the harsh bushland is filled with danger, and the locals want her dead. Heather has been underestimated her entire life, but she knows that only she can bring her family home again and become the mother the children desperately need, even if it means doing the unthinkable to keep them all alive.
My Fucking Thoughts in a GIF:
🔪Just Like Mother
By ANNE HELTZEL
Release Date: May 17 | Nightfire
Genre: Horror Thriller
What the Fuck it's About: A girl would be such a blessing…
The last time Maeve saw her cousin was the night she escaped the cult they were raised in. For the past two decades, Maeve has worked hard to build a normal life in New York City, where she keeps everything—and everyone—at a safe distance.
When Andrea suddenly reappears, Maeve regains the only true friend she's ever had. Soon she's spending more time at Andrea's remote Catskills estate than in her own cramped apartment. Maeve doesn't even mind that her cousin's wealthy work friends clearly disapprove of her single lifestyle. After all, Andrea has made her fortune in the fertility industry—baby fever comes with the territory.
The more Maeve immerses herself in Andrea's world, the more disconnected she feels from her life back in the city; and the cousins' increasing attachment triggers memories Maeve has fought hard to bury. But confronting the terrors of her childhood may be the only way for Maeve to transcend the nightmare still to come…
My Fucking Thoughts in a GIF: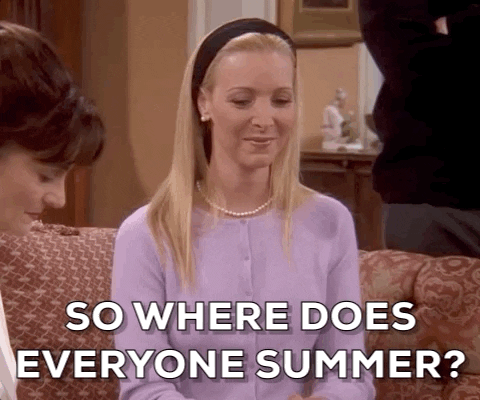 🔪Poison Lilies (Gus Monet, #2)
By KATIE TALLO
Release Date: May 24 | Harper Paperbacks
Genre: Literary Mystery
What the Fuck it's About: After moving back to her hometown and solving her mother's murder, August (Gus) Monet thought she was done. Settled. Content for the first time in her life.
Cue hard reset number whatever.
She made a mistake she couldn't undo, so Gus cut and run. Packed all her things in the dead of night and took off. Now somewhat settled into The Ambassador, an art-deco apartment building with cheap rent in one of Ottawa's oldest neighborhoods, Gus has found the perfect place for a fresh start—or a good place to hide.
Gus also finds friendship in Poppy Honeywell, her reclusive neighbor perpetually wrapped in a pink kimono, like an aging Old Hollywood starlet. She's also a descendant of the Mutchmores, one of the town's founding families. When a body is found in the pond of a nearby park, her connection to this powerful and wealthy family turns dangerous, possibly deadly. The Mutchmores are hiding something and are willing to do anything to keep their secrets buried.
My Fucking Thoughts in a GIF:
🔪Two Nights in Lisbon
By CHRIS PAVONE
Release Date: May 24 | MCD
Genre: Thriller
What the Fuck it's About: You think you know a person . . .
Ariel Price wakes up in Lisbon, alone. Her husband is gone—no warning, no note, not answering his phone. Something is wrong.
She starts with hotel security, then the police, then the American embassy, at each confronting questions she can't fully answer: What exactly is John doing in Lisbon? Why would he drag her along on his business trip? Who would want to harm him? And why does Ariel know so little about her new—much younger—husband?
The clock is ticking. Ariel is increasingly frustrated and desperate, running out of time, and the one person in the world who can help is the one person she least wants to ask.
My Fucking Thoughts in a GIF: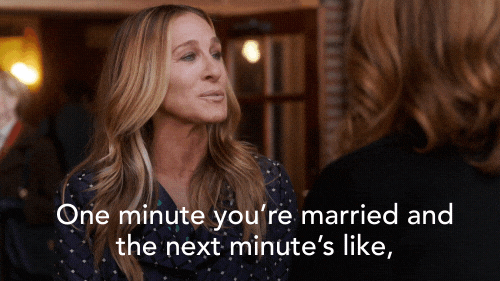 🔪Hide
By KIERSTEN WHITE
Release Date: May 24 | Del Rey Books
Genre: Supernatural Thriller
What the Fuck it's About: The challenge: spend a week hiding in an abandoned amusement park and don't get caught.
The prize: enough money to change everything.
Even though everyone is desperate to win–to seize their dream futures or escape their haunting pasts–Mack feels sure that she can beat her competitors. All she has to do is hide, and she's an expert at that.
It's the reason she's alive, and her family isn't.
But as the people around her begin disappearing one by one, Mack realizes this competition is more sinister than even she imagined, and that together might be the only way to survive.

Fourteen competitors. Seven days. Everywhere to hide, but nowhere to run.
Come out, come out, wherever you are.
My Fucking Thoughts in a GIF:
🔪The Favor
By NORA MURPHY
Release Date: May 31 | Minotaur Books
Genre: Domestic Suspense
What the Fuck it's About: Staying is dangerous. Leaving could be worse.
Leah and McKenna have never met, though they have parallel lives.
They don't—ever—find themselves in the same train carriage or meet accidentally at the gym or the coffee shop. They don't—ever—discuss their problems and find common ground. They don't—ever—acknowledge to each other that, although their lives have all the trappings of success, wealth and happiness, they are, in fact, trapped.
Because Leah understands that what's inside a home can be more dangerous than what's outside. Driving past McKenna's house one night, she sees what she knows only too well herself from her own marriage: McKenna's "perfect" husband is not what he seems. She decides to keep an eye out for McKenna, until one night, she intervenes.
Leah and McKenna have never met. But they will.
My Fucking Thoughts in a GIF:
🔪Games for Dead Girls
By JEN WILLIAMS
Release Date: June 7 | Crooked Lane Books
Genre: Horror Thriller
What the Fuck it's About: When Charlie was eleven, she created a monster…
In the seaside town of Hithechurch, England, eleven-year-old Charlotte meets Emily, a clever and secretive girl her own age with a dark family history. In an attempt to get rid of Emily's abusive father, Charlie and Emily perform a ritual to try and summon the spirit of a Hithechurch girl of urban legend—named Stitch Face Sue by Charlie—who was killed by pirates and supposedly haunts the town in a quest for revenge. When it appears that the macabre game they've invented is working, Emily becomes obsessed with Stitch Face Sue, and ropes in another girl—but the game goes tragically wrong when the new girl is killed. Charlie and Emily are caught trying to hide the body, and both are carted away to institutions.
Past meets present when Charlie returns to Hithechurch as an adult to research a book on the folklore of the area, but is drawn into the cases of several girls who have mysteriously vanished. And she has other motives for coming back as well. Emily has published a bestselling memoir on the fateful incident from their childhoods, one that lays the blame squarely at Charlie's feet. Outraged, Charlie scours the town for evidence to back up her side of the story—and in doing so exposes an older, even darker tale.
Charlie is set on discovering the truth about the girls' disappearances, but someone is watching, and her own past is nipping at her heels. In a town haunted by tragic disappearances and unrelenting urban legends, Charlie's determination for truth is laced with secrets buried deep in Hithechurch's past.
My Fucking Thoughts in a GIF: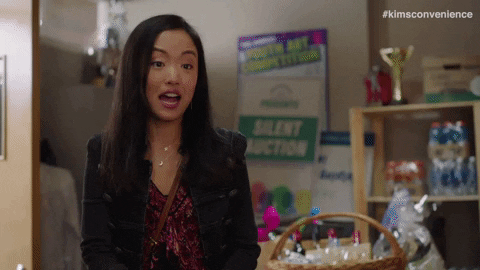 🔪Can't Look Away
By CAROLA LOVERING
Release Date: June 14 | St. Martin's Press
Genre: Erotic Suspense
What the Fuck it's About: In 2013, twenty-three-year-old Molly Diamond is a barista, dreaming of becoming a writer. One night at a concert in East Williamsburg, she locks eyes with the lead singer, Jake Danner, and can't look away. Molly and Jake fall quickly and deeply in love, especially after he writes a hit song about her that puts his band on the map.
Nearly a decade later, Molly has given up writing and is living in Flynn Cove, Connecticut with her young daughter and her husband Hunter—who is decidedly not Jake Danner. Their life looks picture-perfect, but Molly is lonely; she feels out of place with the other women in their wealthy suburb, and is struggling to conceive their second child. When Sabrina, a newcomer in town, walks into the yoga studio where Molly teaches and confesses her own fertility struggles, Molly believes she's finally found a friend.
But Sabrina has her own reasons for moving to Flynn Cove and befriending Molly. And as Sabrina's secrets are slowly unspooled, her connection to Molly becomes clearer––as do secrets of Molly's own, which she's worked hard to keep buried.
Meanwhile, a new version of Jake's hit song is on the radio, forcing Molly to confront her past and ask the ultimate questions: What happens when life turns out nothing like we thought it would, when we were young and dreaming big? Does growing up mean choosing with your head, rather than your heart? And do we ever truly get over our first love?
My Fucking Thoughts in a GIF:
🔪Local Gone Missing
By FIONA BARTON
Release Date: June 14 | Berkley
Genre: Mystery
What the Fuck it's About: Elise King is a successful and ambitious detective–or she was before a medical leave left her unsure if she'd ever return to work. She now spends most days watching the growing tensions in her small seaside town of Ebbing–the weekenders renovating old bungalows into luxury homes, and the locals resentful of the changes.
Elise can only guess what really happens behind closed doors. But Dee Eastwood, her house cleaner, often knows. She's an invisible presence in many of the houses in town, but she sees and hears everything.
The conflicts boil over when a newcomer wants to put the town on the map with a giant music festival, and two teenagers overdose on drugs. When a man disappears the first night of the festival, Elise is drawn back into her detective work and starts digging for answers. Ebbing is a small town, but it's full of secrets and hidden connections that run deeper and darker than Elise could have ever imagined.
My Fucking Thoughts in a GIF: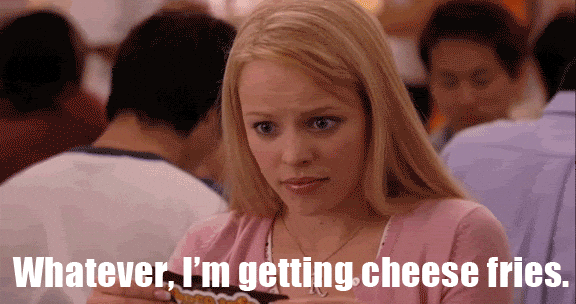 🔪And There He Kept Her
By JOSHUA MOEHLING
Release Date: June 14 | Poison Pen Press
Genre: Suspense Thriller
What the Fuck it's About: They thought he was a helpless old man. They were wrong.
When two teenagers break into a house on a remote lake in search of prescription drugs, what starts as a simple burglary turns into a nightmare for all involved. Emmett Burr has secrets he's been keeping in his basement for more than two decades, and he'll do anything to keep his past from being revealed. As he gets the upper hand on his tormentors, the lines blur between victim, abuser, and protector.
Personal tragedy has sent former police officer Ben Packard back to the small Minnesota town of Sandy Lake in search of a fresh start. Now a sheriff's deputy, Packard is leading the investigation into the missing teens, motivated by a family connection. As clues dry up and time runs out to save them, Packard is forced to reveal his own secrets and dig deep to uncover the dark past of the place he now calls home.
My Fucking Thoughts in a GIF:
🔪The House Across the Lake
By RILEY SAGER
Release Date: June 21 | Dutton Books
Genre: Psychological Suspense
What the Fuck it's About: Casey Fletcher, a recently widowed actress trying to escape a streak of bad press, has retreated to the peace and quiet of her family's lake house in Vermont. Armed with a pair of binoculars and several bottles of liquor, she passes the time watching Tom and Katherine Royce, the glamorous couple who live in the house across the lake. They make for good viewing—a tech innovator, Tom is rich; and a former model, Katherine is gorgeous.
One day on the lake, Casey saves Katherine from drowning, and the two strike up a budding friendship. But the more they get to know each other—and the longer Casey watches—it becomes clear that Katherine and Tom's marriage is not as perfect and placid as it appears. When Katherine suddenly vanishes, Casey becomes consumed with finding out what happened to her. In the process, she uncovers eerie, darker truths that turn a tale of voyeurism and suspicion into a story of guilt, obsession and how looks can be very deceiving.
My Fucking Thoughts in a GIF:
🔪Girl, Forgotten (Andrea Oliver, #2)
By KARIN SLAUGHTER
Release Date: June 23 | HarperCollins
Genre: Thriller
What the Fuck it's About: Who killed Emily Vaughn?
A girl with a secret…
Longbill Beach, 1982. Emily Vaughn gets ready for the prom. For an athlete, who is smart, pretty and well-liked, this night should be the highlight of her high school career. But Emily has a secret. And by the end of the evening, that secret will be silenced forever.
An unsolved murder…
Forty years later, Emily's murder remains a mystery. Her tight-knit group of friends closed ranks; her respected, wealthy family retreated inwards; the small town moved on from her grisly attack. But all that's about to change.
One final chance to uncover a killer…
US Marshal Andrea Oliver arrives in Longbill Beach on her first assignment: to protect a judge receiving death threats. But, in reality, Andrea is there to find justice for Emily. The killer is still out there – and Andrea must discover the truth before she gets silenced, too…
My Fucking Thoughts in a GIF: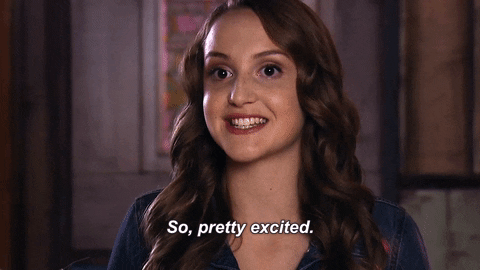 🔪Lucky
By RACHEL EDWARDS
Release Date: June 24 | 4th Estate
Genre: Literary Thriller
What the Fuck it's About: Etta wants to get married. Ola, her partner, says he does too, but he's also allergic to making concrete plans and keeps insisting that they save enough for a house deposit before they even think of marriage.
So Etta finds a way to start secretly making money: online gambling. And how lucky that she just happens to be so good at it.
Soon she's playing quite a lot. She doesn't like lying to Ola, but it's all for the good of their relationship. She's even made a friend on the site, StChristopher75, and she's invited to a special VIP party. And even if she is losing a little money here and there – or even quite a lot – she'll win it back eventually. In the meantime, perhaps StChristopher75 can help her out with a little loan, once she's met him in real life. He's just won big, and he's been so friendly and helpful.
And he says her photo's hot. Why wouldn't he want to help her?
My Fucking Thoughts in a GIF: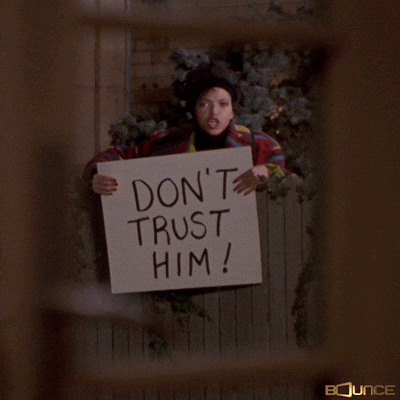 🔪One of the Girls
By LUCY CLARKE
Release Date: June 28 | G.P. Putnam's Sons
Genre: Thriller
What the Fuck it's About: It was supposed to be the perfect weekend away. Six very different women travel to a sun-soaked Greek island for a bachelorette trip, to celebrate Lexi's upcoming wedding. From the glorious ocean views to the quaint tavernas and whitewashed streets, the vacation seems too good to be true.
But dangerous undercurrents run beneath the sunset swims and midnight cocktails – because each of the women is hiding a secret. Someone is determined to make sure that Lexi's marriage never happens – and that one of them doesn't leave the island alive.
My Fucking Thoughts in a GIF: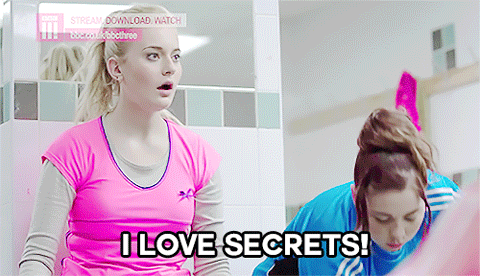 🔪Her Darkest Secret
By JESSICA R. PATCH
Release Date: June 28 | Love Inspired Trade
Genre: Serial Killer Suspense
What the Fuck it's About: When a cold-case serial killer returns, FBI special agent Fiona Kelly has one last chance to stop him before he claims the prize he's always wanted—her.
The sight of a goose feather at a murder scene modeled after a children's poem is enough to make FBI special agent Fiona Kelly's blood turn to ice. Almost two decades ago, a feather was left with her sister's body—and with every subsequent victim of the Nursery Rhyme Killer. Now he's back. Only this time, his latest gruesome murder is a message to the only one who ever got away: Fiona.
Finding "Rhyme" is an obsession that's fueled Fiona's career—and destroyed her marriage to fellow FBI agent Asa Kodiak. Now Fiona and Asa have to put their past tensions aside and work together one last time. But Rhyme is watching, and catching this killer may force Fiona to reveal her biggest, darkest secret…the one only he knows.
My Fucking Thoughts in a GIF: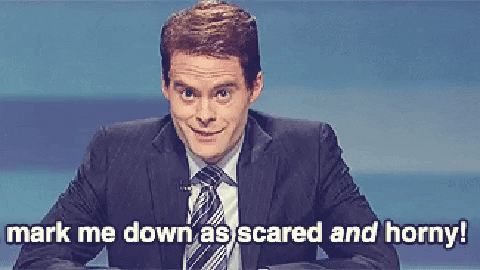 🔪The Wife Before
By SHARONA WILLIAMS
Release Date: June 28 | Dafina Books
Genre: Literary Suspense
What the Fuck it's About: Samira Wilder has never had it easy, and when her latest lousy job goes south, things only promise to get harder. Until she unexpectedly meets a man who will change her life forever.
Renowned pro golfer Roland Graham is wealthy, handsome, and caring, and Samira is dazzled. Best of all, he seems to understand her better than anyone ever has. And though their relationship moves a bit fast, when Roland proposes, Samira accepts. She even agrees to relocate to his secluded Colorado mansion. After all, there's nothing to keep her in Miami, and the mansion clearly makes him happy. Soon, they are married amid a media firestorm, and Samira can't wait to make a fresh start–as the second Mrs. Graham…
Samira settles into the mansion, blissfully happy–until she discovers long-hidden journals belonging to Roland's late wife, Melanie, who died in a tragic accident. With each dusty page, Samira comes to realize that perhaps it was no accident at all–that perhaps her perfect husband is not as perfect as she thought. Even as her trust in Roland begins to dwindle and a shadow falls over her marriage and she begins to fear for her own life, Samira is determined to uncover the truth of Melanie's troubled last days. But even good wives should know that the truth is not always what it seems…
My Fucking Thoughts in a GIF:
🔪The Girl Who Survived
By LISA JACKSON
Release Date: June 28 | Kensington Publishing
Genre: Thriller
What the Fuck it's About: All her life, she's been the girl who survived. Orphaned at age seven after a horrific killing spree at her family's Oregon cabin, Kara McIntyre is still searching for some kind of normal. But now, twenty years later, the past has come thundering back. Her brother, Jonas, who was convicted of the murders has unexpectedly been released from prison. The press is in a frenzy again. And suddenly, Kara is receiving cryptic messages from her big sister, Marlie–who hasn't been seen or heard from since that deadly Christmas Eve when she hid little Kara in a closet with a haunting, life-saving command: Don't make a sound.
As people close to her start to die horrible deaths, Kara, who is slowly and surely unraveling, believes she is the killer's ultimate target.
Kara survived once. But will she survive again? How many times can she be the girl who survived?
My Fucking Thoughts in a GIF: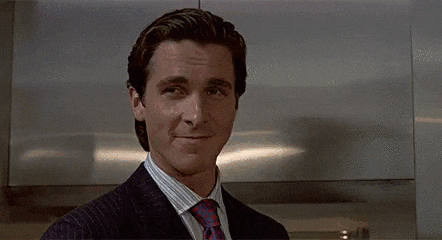 ---