★★★
Inkshares | 2017
Filed Under: Seriously, he's scared of spiders.
---
Okay, first of all, let's be real – this is not totally a haunted house story because most of the plot doesn't actually take place in the house that is haunted.
I feel like describing this as a haunted house story is selling it short because it's so much more involved than that. Maybe too involved? Because damn can this read slow.
The first half of the novel is like an episode of The History of Horror, which isn't necessarily a bad thing because I genuinely love learning about the genre. Side note: If you are a horror fan and are not watching/listening to this show/podcast hosted by Eli Roth, then you're missing out. In conversation with big names, you get to delve deep into everything to do with the genre – how your favourite pieces came about, all the tropes, sub-genres and (obviously) the history.
This novel takes on that vibe a little bit, with a lot of examining horror as a genre as it relates to the MC, Sam McGarver, a one-hit-wonder horror author turned writing professor who has lost his mojo like Austin Powers and just can't seem to write another novel that doesn't suck.
It's not until you're passed the first 200 pages that the plot starts moving in a way that feels relevant to the main point. But still, you could tell from the way the author approached the first half, that he has a great affinity for horror and wanted to convey that.
But still, it's slow and slightly overindulgent as you search for the scary bits.
Oh, but speaking of, this is also not scary.
I mean, everyone is different so what scares me is not going to be what scares you, but for all its 400+ pages, there isn't a lot in this that's going to elevate your heart rate. And sometimes you're oversaturated in irrelevant details that just detract from the spooky-ooky tone. Like the three fucking pages you'll read about the personal history behind a character being scared of spiders even though none of that information is relevant to the plot outside of the main point, "he was scared of spiders."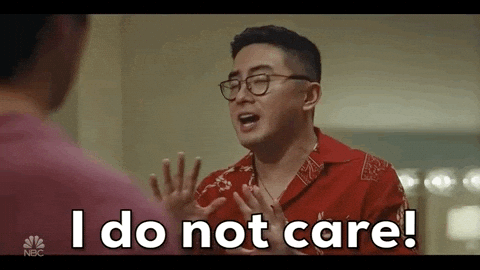 I don't necessarily need my horror to be "scary," because there are all different layers to Horror that can be explored without the element of fear. But, if I'm going into something expecting to be scared because of intentional hype, then not getting that is going to be a letdown and will affect how my review goes.
In the second half of the book, Sam and three other horror authors are brought together at Kill Creek – a house with a sordid past and long-standing rumours that it's haunted AF – for a live-streamed 2-day interview with a fanatic, rich kid whose horror-centric website brings constant horror content to the fans.
This part of the novel reads like it's a completely different (and better!) story compared to the first 200 pages.
Each author has their own inner demons that slowly start to haunt them physically at the house. And once the weekend is over, they disappear back into their own lives as the writing muse hits each of them in an obsessive, isolating and manic way that morphs this into psychological horror, going off in twisted and interesting directions that eventually converge in a bloody and thrilling ending.
But it takes a lot to get there.
And then there's this – the only female author in the group is written with such a "male author writing a woman" tilt that it's hard to ignore. She's a bitch stereotype who bordered on being ridiculous. Like, she likes to write naked, she's a fucking bitch with a chip on her shoulder for no reason explored, she's violent and aggressive with her opinions, and at every opportunity she is unsympathetic and oversexed. Like she lists "fucking" as one of her essential activities. You know, just like me. No. This was male fantasy shit. I'm not sure what the point of writing her that way was, but it's kind of shit to take the only female in the novel and make them unlikable. She could have been a badass, but she lacked heart.
But despite the mild sexism and the page count that could have definitely been edited down, the unravelling of the characters in the last 150 pages, along with the ending, was intense enough to redeem the novel for me, but marginally.
I really wish the story had been more plot-driven with an investment in scares and suspense, but you get what you get. And that's basically two different books mashed together.
🔪🔪🔪
---
At the end of a dark prairie road, nearly forgotten in the Kansas countryside, is the Finch House. For years it has remained empty, overgrown, abandoned. Soon the door will be opened for the first time in decades. But something is waiting, lurking in the shadows, anxious to meet its new guests…
When best-selling horror author Sam McGarver is invited to spend Halloween night in one of the country's most infamous haunted houses, he reluctantly agrees. At least he won't be alone; joining him are three other masters of the macabre, writers who have helped shape modern horror. But what begins as a simple publicity stunt will become a fight for survival. The entity they have awakened will follow them, torment them, threatening to make them a part of the bloody legacy of Kill Creek.