★★★★★
Quirk Books | 2016
Filed Under: Don't take acid in the woods.
---
I 👏 FUCKING 👏 LOVED 👏 THIS.
I own Horrorstör by this author, but I haven't read it yet. I only bought it for the cover and format, without any idea of what the book was about or if I liked the author. And honestly, I wanted to read My Best Friend's Exorcism for the same reason. This is 100% a "#bookstagram made me do it" read.
The alternate cover is gorgeous VHS 80s goodness. And the yearbook format print that I had was goddamn adorable. I literally read every single message written on the front and back covers with unabashed nerdy glee.
Clearly, Grady Hendrix is killing the book format game and there's nothing that turns me on more than someone who throws cliches out the window and walks a creative path less followed in writing. It's like half the reason I married my husband, who wrote me bizarre poetry on the reg.
But, it turns out Hendrix is also killing the horror writing game because this is one of my most favourite books that I've read in a while. And I'm so bummed it wasn't in my life so much sooner.
I STAN GRADY HENDRIX SO FUCKING HARD.
My Best Friend's Exorcism was like Beaches and The Exorcist were put into a blender and this novel is the resulting concoction (minus tapeworms and Bette Midler.) And let me tell you, it was fucking delicious nostalgic, creepy goodness.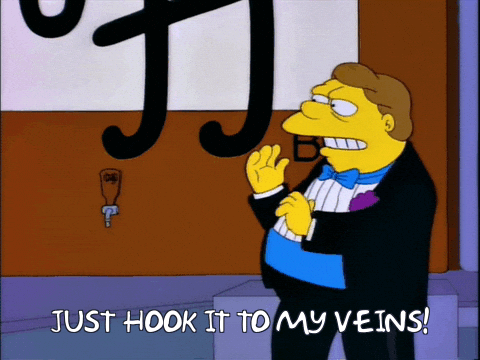 I think this novel will hit hardest for people who grew up around, or in, the 80s. I was born in 1985, so I only have a cursory connection to the decade (I'm very much a 90s baby,) but I was close enough to it that I now have a soft spot for 80s style, the references and the pop culture. The nostalgia of this book's setting – which is so heavy it's basically a secondary character – wasn't lost on me and really only enhanced this reading experience because there's just something about 80s horror that I'm totally in love with.
This book is about Abby and Gretchen, best friends who bond over E.T. and roller skating rinks and the cruelty of parents and other kids. They've grown up together, turning into adopted sisters; they have each other's back through thick and thin. So when Gretchen begins to act very strangely (or does she just have PTSD?) after a botched acid trip, it tests the girls' love in deep, dark and twisted ways.
The events are literally entertaining as AF. Deceptively linear, but entirely different and gory and creepy and funny. The plot feels honest, like you're watching a friendship you're personally involved in. I cannot say enough about the plot points and the journey the reader is taken on to get from beginning to end. It was truly like watching an 80s horror movie mixed with a love story – eerie and charming, but disturbing. It elicited such genuine emotion from me – do you know how hard that is to do?!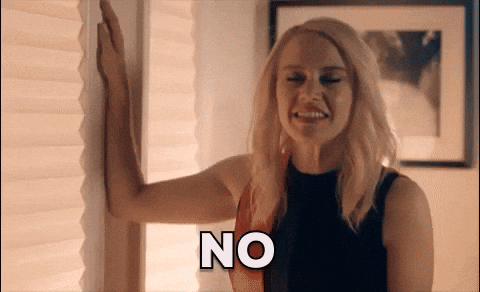 The characters are vibrant and fully-formed. The exorcist dude might have been my favourite part – part meathead, part evangelical asshat, part overconfident teenage boy. But truly all the characters who pop up to bring life to this demonic tale are well-drawn renditions of humans in the 80s, and just humans in general.
The dialogue was canon to the decade, the relationships and experiences felt like what I went through in high school as a teen girl – the teen angst, the desperation to be understood, the adolescent petty drama that feels so important at the time. OMG AND THE CAKED ON MAKEUP.
Beyond that, this novel is about the joy of having a very best friend who you can be yourself with no matter how awkward, weird or difficult your lives are. And how far you'd go to protect that.
I loved this. It's beautiful and it's horror. What more could I fucking ask for?
Grady Hendrix is a new favourite author. It's official.
🔪🔪🔪
---
1988. Charleston, South Carolina. High school sophomores Abby and Gretchen have been best friends since fourth grade. But after an evening of skinny-dipping goes disastrously wrong, Gretchen begins to act… different. She's moody. She's irritable. And bizarre incidents keep happening whenever she's nearby.
Abby's investigation leads her to some startling discoveries – and by the time their story reaches its terrifying conclusion, the fate of Abby and Gretchen will be determined by a single question: Is their friendship powerful enough to beat the devil?
Like an unholy hybrid of Beaches and The Exorcist, My best Friend's Exorcism blends teen angst, adolescent drama, unspeakable horrors, and a mix of '80s pop songs into a pulse-pounding supernatural thriller.