Okay, booknerds, you've probably heard already, and if not, I'm here to let you know that February is Women in Horror Month!
What's that you ask? Stupid question. I don't know why you even asked it. I mean, it's pretty self-explanatory…
WiHM is an international, grassroots initiative aimed at showcasing and bringing awareness to the underrepresented work of women in horror industries. Movies, novels, TV… you name it! Women are getting creepy shit done when it comes to artistic expression in horror. Don't you want to celebrate that and make it more visible in a largely male dominated genre? Of course you fucking do!
There are even events you can attend, which you can check out here.
Listen, I love horror. I'm a woman. And the truth is that I definitely don't base my entertainment choices on the gender-identity of the creator. Does that make me a bad feminist? Depends on who you ask. Should I be trying harder? Goddamn right I should be.
Personally, I think it's important to read what you want to read, to watch what you want to watch – I don't like being told what to do! But I also know that these industries have their roots in a social system that is specifically meant to benefit those with the most privileged. And I don't want to participate in that when I have an option. I've read enough crap writing to know that the novel with the most publicity – or a big name on the cover *cough Patterson cough* – definitely doesn't mean that it's the best content out there.
I've encountered enough men at work who dismiss my answers, thoughts and commands simply because I'm a woman (but listen, without question, to the same thoughts and answers when they're coming from my male colleagues,) to know that this shit is real and it's embedded so deeply that most people don't even realize they're participating in sexism and misogyny.
So yes, consume whatever content you want to consume, but also try searching a little harder for amazing work that has been created by those who are not getting the same advantages to be discovered as others because of the fucking patriarchy and it's social confinements.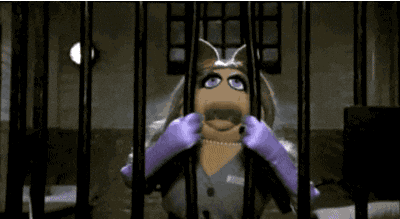 This applies to everything. Don't just stop at WiHM. Watch a movie, binge a TV show, read a book or discover art that has been created by POC, LGBT+ people; expand your horizons outside of what big corporations have decided to feed the masses.
With that in mind, this is a book blog, so I'm going to focus on horror novels written by women. When you look at the best-sellers list, you'll notice the trend – they're mostly all men. Nothing against Stephen King, he's a master to be sure. But seriously, women are writing some of the most innovative and terrifying horror fiction there is, and it's needs to be known.
Check out this list, add the books to your TBR and make the promise to yourself that you'll look outside the box a little bit the next time you are choosing a piece of artistic expression or entertainment.
---
🔪 Alma Katsu
The Hunger
Published: G.P. Putnam's Sons | 2018
Back of the Book: Evil is invisible, and it is everywhere.
Tamsen Donner must be a witch. That is the only way to explain the series of misfortunes that have plagued the wagon train known as the Donner Party. Depleted rations, bitter quarrels, and the mysterious death of a little boy have driven the pioneers to the brink of madness. They cannot escape the feeling that someone–or something–is stalking them. Whether it was a curse from the beautiful Tamsen, the choice to follow a disastrous experimental route West, or just plain bad luck–the 90 men, women, and children of the Donner Party are at the brink of one of the deadliest and most disastrous western adventures in American history.
While the ill-fated group struggles to survive in the treacherous mountain conditions–searing heat that turns the sand into bubbling stew; snows that freeze the oxen where they stand–evil begins to grow around them, and within them. As members of the party begin to disappear, they must ask themselves "What if there is something waiting in the mountains? Something disturbing and diseased…and very hungry?"
About the Author: Ms. Katsu lives outside of Washington DC with her husband, musician Bruce Katsu. In addition to her novels, she has been a signature reviewer for Publishers Weekly, and a contributor to the Huffington Post. She is a graduate of the Johns Hopkins Writing Program and Brandeis University, where she studied with novelist John Irving. She also is an alumni of the Squaw Valley Community of Writers.
Prior to publication of her first novel, Ms. Katsu had a long career in intelligence, working for several US agencies and a think tank. She currently is a consultant on emerging technologies.
🔪 Laura Purcell
The Silent Companions
Published: Penguin Books | 2018
Back of the Book: When newly widowed Elsie is sent to see out her pregnancy at her late husband's crumbling country estate, The Bridge, what greets her is far from the life of wealth and privilege she was expecting . . .

When Elsie married handsome young heir Rupert Bainbridge, she believed she was destined for a life of luxury. But with her husband dead just weeks after their marriage, her new servants resentful, and the local villagers actively hostile, Elsie has only her husband's awkward cousin for company. Or so she thinks. Inside her new home lies a locked door, beyond which is a painted wooden figure–a silent companion–that bears a striking resemblance to Elsie herself. The residents of The Bridge are terrified of the figure, but Elsie tries to shrug this off as simple superstition–that is, until she notices the figure's eyes following her.

A Victorian ghost story that evokes a most unsettling kind of fear, this is a tale that creeps its way through the consciousness in ways you least expect–much like the silent companions themselves.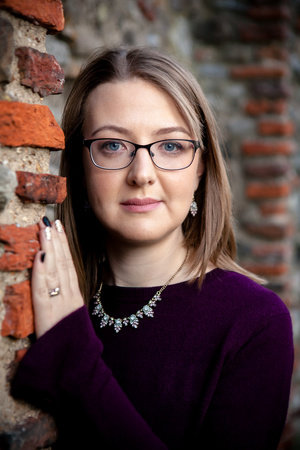 About the Author: Laura Purcell is a former bookseller and lives in Colchester with her husband and pet guinea pigs.
Her first novel for Raven Books THE SILENT COMPANIONS won the WHSmith Thumping Good Read Award 2018 and featured in both the Zoe Ball and Radio 2 Book Clubs. Other Gothic novels include THE CORSET (THE POISON THREAD in USA), BONE CHINA and THE SHAPE OF DARKNESS (2020)
Laura's historical fiction about the Hanoverian monarchs, QUEEN OF BEDLAM and MISTRESS OF THE COURT, was published by Myrmidon.
🔪 Han Kang
The Vegetarian
Published: Hogarth Press | 2016
Back of the Book: Before the nightmare, Yeong-hye and her husband lived an ordinary life. But when splintering, blood-soaked images start haunting her thoughts, Yeong-hye decides to purge her mind and renounce eating meat. In a country where societal mores are strictly obeyed, Yeong-hye's decision to embrace a more "plant-like" existence is a shocking act of subversion. And as her passive rebellion manifests in ever more extreme and frightening forms, scandal, abuse, and estrangement begin to send Yeong-hye spiralling deep into the spaces of her fantasy.
In a complete metamorphosis of both mind and body, her now dangerous endeavor will take Yeong-hye—impossibly, ecstatically, tragically—far from her once-known self altogether.
About the Author: Han Kang is the daughter of novelist Han Seung-won. She was born in Kwangju and at the age of 10, moved to Suyuri (which she speaks of affectionately in her work "Greek Lessons") in Seoul.
She studied Korean literature at Yonsei University. She began her writing career when one of her poems was featured in the winter issue of the quarterly Literature and Society. She made her official literary debut in the following year when her short story "The Scarlet Anchor" was the winning entry in the daily Seoul Shinmun spring literary contest.
Since then, she has gone on to win the Yi Sang Literary Prize (2005), Today's Young Artist Award, and the Korean Literature Novel Award. As of summer 2013, Han teaches creative writing at the Seoul Institute of the Arts while writing stories and novels.
🔪 Jac Jemc
The Grip of It
Published: FSG Originals | 2017
Back of the Book: Julie and James settle into a house in a small town outside the city where they met. The move—prompted by James's penchant for gambling, his inability to keep his impulses in check—is quick and seamless; both Julie and James are happy to leave behind their usual haunts and start afresh. But this house, which sits between ocean and forest, has plans for the unsuspecting couple. As Julie and James try to settle into their home and their relationship, the house and its surrounding terrain become the locus of increasingly strange happenings. The architecture—claustrophobic, riddled with hidden rooms within rooms—becomes unrecognizable, decaying before their eyes. Stains are animated on the wall—contracting, expanding—and map themselves onto Julie's body in the form of bruises; mold spores taint the water that James pours from the sink. Together the couple embark on a panicked search for the source of their mutual torment, a journey that mires them in the history of their peculiar neighbours and the mysterious residents who lived in the house before Julia and James.
Written in creepy, potent prose, The Grip of It is an enthralling, psychologically intense novel that deals in questions of home: how we make it and how it in turn makes us, mapping itself onto bodies and the relationships we cherish.
About the Author: Jac Jemc teaches creative writing at UC San Diego. Her novel The Grip of It was released in August 2017, receiving starred reviews in Publishers Weekly, Kirkus and Library Journal, and recommended in Entertainment Weekly, O: The Oprah Magazine, Marie Claire, Esquire, W, and Nylon.
Jac received her MFA from the School of the Art Institute of Chicago and has completed residencies at the Oberpfälzer Künstlerhaus, Hald: The Danish Center for Writers and Translators, Ragdale, the Vermont Studio Center, Thicket, and VCCA.
🔪 Carmen Maria Machado
Her Body and Other Parties
Published: Graywolf Press | 2017
Back of the Books: In Her Body and Other Parties, Carmen Maria Machado blithely demolishes the arbitrary borders between psychological realism and science fiction, comedy and horror, fantasy and fabulism. While her work has earned her comparisons to Karen Russell and Kelly Link, she has a voice that is all her own. In this electric and provocative debut, Machado bends genre to shape startling narratives that map the realities of women's lives and the violence visited upon their bodies.
A wife refuses her husband's entreaties to remove the green ribbon from around her neck. A woman recounts her sexual encounters as a plague slowly consumes humanity. A salesclerk in a mall makes a horrifying discovery within the seams of the store's prom dresses. One woman's surgery-induced weight loss results in an unwanted houseguest. And in the bravura novella Especially Heinous, Machado reimagines every episode of Law & Order: Special Victims Unit, a show we naively assumed had shown it all, generating a phantasmagoric police procedural full of doppelgangers, ghosts, and girls with bells for eyes.
Earthy and otherworldly, antic and sexy, queer and caustic, comic and deadly serious, Her Body and Other Parties swings from horrific violence to the most exquisite sentiment. In their explosive originality, these stories enlarge the possibilities of contemporary fiction.
About the Author: Carmen Maria Machado's debut short story collection, Her Body and Other Parties, was a finalist for the National Book Award, the Kirkus Prize, LA Times Book Prize Art Seidenbaum Award for First Fiction, the Dylan Thomas Prize, and the PEN/Robert W. Bingham Prize for Debut Fiction, and the winner of the Bard Fiction Prize, the National Book Critics Circle's John Leonard Prize, and the Crawford Award.
She holds an MFA from the Iowa Writers' Workshop and has been awarded fellowships and residencies from the Michener-Copernicus Foundation, the Elizabeth George Foundation, the CINTAS Foundation, Yaddo, Hedgebrook, and the Millay Colony for the Arts. She is the Writer in Residence at the University of Pennsylvania and lives in Philadelphia with her wife.
🔪 Asa Nonami
Now You're One of Us
Published: Vertical | 2007
Back of the Book: In the tradition of Daphne du Maurier's Rebecca and Ira Levin's Rosemary's Baby, here is a new classic about the bride who's no longer sure what to think. All families have their own rituals, secrets, and credos, like a miniature religious cult; these quirks may elicit the mirth or mild alarm of guests, but the matter is rather more serious if you're marrying into a household. If its's a Japanese one with a history, the brace yourself: some surprising truths lurk around the corner.
About the Author: Asa Nonami is a Japanese crime fiction and horror writer. Born in Tokyo in 1960, Nonami attended Waseda University where she studied Sociology. She dropped out to work for an advertising agency and in 1988, she became a published author. Happy Breakfast became an won the Japan Inference Suspense Award. In 1996, she won the Naoki Prize for Frozen Fang. Nomani is a member of the Mystery Writers of Japan.
🔪 Tananarive Due
The Good House
Published: Washington Square Press (reprint) | 2004
Back of the Book: The home that belonged to Angela Toussaint's late grandmother is so beloved that townspeople in Sacajawea, Washington, call it the Good House. But that all changes one summer when an unexpected tragedy takes place behind its closed doors…and the Toussaint's family history — and future — is dramatically transformed.
Angela has not returned to the Good House since her son, Corey, died there two years ago. But now, Angela is finally ready to return to her hometown and go beyond the grave to unearth the truth about Corey's death. Could it be related to a terrifying entity Angela's grandmother battled seven decades ago? And what about the other senseless calamities that Sacajawea has seen in recent years? Has Angela's grandmother, an African American woman reputed to have "powers," put a curse on the entire community?
A thrilling exploration of secrets, lies, and divine inspiration, The Good House will haunt readers long after its chilling conclusion.
About the Author: Due was born in Tallahassee, Florida, the oldest of three daughters of civil rights activist Patricia Stephens Due and civil rights lawyer John D. Due Jr. Her mother named her after the French name for Antananarivo, the capital of Madagascar.
Due earned a B.S. in journalism from Northwestern University's Medill School of Journalism and an M.A. in English literature, with an emphasis on Nigerian literature, from the University of Leeds. At Northwestern, she lived in the Communications Residential College.
Due is married to author Steven Barnes, whom she met in 1997 at a Clark Atlanta University panel on "The African-American Fantastic Imagination: Explorations in Science Fiction, Fantasy and Horror". The couple lives in the Los Angeles, California area with their son, Jason.
🔪 Mary SanGiovanni
Behind the Door (Kathy Ryan, #2)
Published: Lyrical Underground | 2018
Back of the Book: Some doors should never be opened . . .
In the rural town of Zarepath, deep in the woods on the border of New Jersey and Pennsylvania, stands the Door. No one knows where it came from, and no one knows where it leads. For generations, folks have come to the Door seeking solace or forgiveness. They deliver a handwritten letter asking for some emotional burden to be lifted, sealed with a mixture of wax and their own blood, and slide it beneath the Door. Three days later, their wish is answeredfor better or worse.
Kari is a single mother, grieving over the suicide of her teenage daughter. She made a terrible mistake, asking the powers beyond the Door to erase the memories of her lost child. And when she opened the Door to retrieve her letter, she unleashed every sin, secret, and spirit ever trapped on the other side.
Now, it falls to occultist Kathy Ryan to seal the door before Zarepath becomes hell on earth . . .
About the Author: Mary SanGiovanni is an award-winning American horror and thriller writer of over a dozen novels, including The Hollower trilogy, Thrall, Chaos, The Kathy Ryan series, and others, as well as numerous novellas, short stories and non-fiction.
Her work as been translated internationally. She has a Masters degree in Writing Popular Fiction from Seton Hill University, Pittsburgh, and is currently a member of The Authors Guild, The International Thriller Writers, and Penn Writers. She is a co-host on the popular podcast The Horror Show with Brian Keene, and hosts her own podcast on cosmic horror, Cosmic Shenanigans. She has the distinction of being one of the first women to speak about writing at the CIA Headquarters in Langley, VA, and offers talks and workshops on writing around the country.
Born and raised in New Jersey, she currently resides in Pennsylvania.
🔪 Ania Alhborn
Brother
Published: Gallery Books | 2015
Back of the Book: Deep in the heart of Appalachia stands a crooked farmhouse miles from any road. The Morrows keep to themselves, and it's served them well so far. When girls go missing off the side of the highway, the cops don't knock on their door. Which is a good thing, seeing as to what's buried in the Morrows' backyard.
But nineteen-year-old Michael Morrow isn't like the rest of his family. He doesn't take pleasure in the screams that echo through the trees. Michael pines for normalcy, and he's sure that someday he'll see the world beyond West Virginia. When he meets Alice, a pretty girl working at a record shop in the small nearby town of Dahlia, he's immediately smitten. For a moment, he nearly forgets about the monster he's become. But his brother, Rebel, is all too eager to remind Michael of his place…
About the Author: Born in Ciechanow Poland, Ania has always been drawn to the darker, mysterious, and sometimes morbid sides of life. Her earliest childhood memory is of crawling through a hole in the chain link fence that separated her family home from the large wooded cemetery next door. She'd spend hours among the headstones, breaking up bouquets of silk flowers so that everyone had their equal share.
Author of nine novels, Ania's books have been lauded by the likes of Publisher's Weekly, The New York Daily News, and The New York Times. Some titles have been optioned for film.
Hailing from Albuquerque, New Mexico, Ania currently lives in Greenville, South Carolina.
🔪 Aliya Whiteley
The Beauty
Published: Titan Books | 2018
Back of the Book: Somewhere away from the cities and towns, a group of men and boys gather around the fire each night to listen to their stories in the Valley of the Rocks. For when the women are all gone the rest of your life is all there is for everyone. The men are waiting to pass into the night.
The story shall be told to preserve the past. History has gone back to its aural roots and the power of words is strong. Meet Nate, the storyteller, and the new secrets he brings back from the woods. William rules the group with youth and strength, but how long can that last? And what about Uncle Ted, who spends so much time out in the woods?
Hear the tales, watch a myth be formed. For what can man hope to achieve in a world without women? When the past is only grief how long should you hold on to it? What secrets can the forest offer to change it all?
Discover the Beauty.
About the Author: Aliya Whiteley writes across many different genres and lengths. Her first published full-length novels, Three Things About Me and Light Reading, were comic crime adventures. Her SF-horror novella The Beauty was shortlisted for the James Tiptree and Shirley Jackson awards. The following historical-SF novella, The Arrival of Missives, was a finalist for the Campbell Memorial Award, and her noir novel The Loosening Skin was shortlisted for the Arthur C. Clarke Award.
She has written over one hundred published short stories that have appeared in Interzone, Black Static, Strange Horizons, The Dark, McSweeney's Internet Tendency and The Guardian, as well as in anthologies such as Unsung Stories' 2084 and Lonely Planet's Better than Fiction. She also writes a regular non-fiction column for Interzone.
🔪 Mira Grant
Into the Drowning Deep (Rolling in the Deep, #1)
Published: Orbit | 2017
Back of the Book: Seven years ago, the Atargatis set off on a voyage to the Mariana Trench to film a "mockumentary" bringing to life ancient sea creatures of legend. It was lost at sea with all hands. Some have called it a hoax; others have called it a maritime tragedy.

Now, a new crew has been assembled. But this time they're not out to entertain. Some seek to validate their life's work. Some seek the greatest hunt of all. Some seek the truth. But for the ambitious young scientist Victoria Stewart this is a voyage to uncover the fate of the sister she lost.

Whatever the truth may be, it will only be found below the waves. But the secrets of the deep come with a price.
About the Author: Born and raised in Northern California, Mira Grant has made a lifelong study of horror movies, horrible viruses, and the inevitable threat of the living dead. In college, she was voted Most Likely to Summon Something Horrible in the Cornfield, and was a founding member of the Horror Movie Sleep-Away Survival Camp, where her record for time survived in the Swamp Cannibals scenario remains unchallenged.
Mira lives in a crumbling farmhouse with an assortment of cats, horror movies, comics, and books about horrible diseases. When not writing, she splits her time between travel, auditing college virology courses, and watching more horror movies than is strictly good for you. Favorite vacation spots include Seattle, London, and a large haunted corn maze just outside of Huntsville, Alabama.
Mira sleeps with a machete under her bed, and highly suggests that you do the same.
🔪 Mariko Koike
The Graveyard Apartment
Published: Thomas Dunne Books (reprint) | 2016
Back of the Book: A terrifying tale of a young family who move into an apartment building next to a graveyard and the horrors that are unleashed upon them.
One of the most popular writers working in Japan today, Mariko Koike is a recognized master of detective fiction and horror writing. Known in particular for her hybrid works that blend these styles with elements of romance, The Graveyard Apartment is arguably Koike's masterpiece. Originally published in Japan in 1986, Koike's novel is the suspenseful tale of a young family that believes it has found the perfect home to grow in to, only to realize that the apartment's idyllic setting harbors the specter of evil and that longer they stay, the more trapped they become.
This tale of a young married couple who are harboring a dark secret is packed with dread and terror, as they and their daughter move into a brand new apartment building built next to a graveyard. As strange and terrifying occurrences begin to pile up, people in the building begin to move out one by one, until the young family is left alone with someone… or something… lurking in the basement. The psychological horror builds moment after moment, scene after scene, culminating with a conclusion that will make you think twice before ever going into a basement again.
About the Author: Mariko Koike graduated from the Department of Literature at Tokyos Seikei University, then worked as an editor at a publishing firm before quitting to become a freelance writer, publishing her debut novel in 1985. She won the Mystery Writers of Japan Award for Short Stories in 1989. Though she initially established herself as a master of horror and suspense, her writing style underwent a transformation during the nineties as she began producing love stories. She is married to fellow writer Yoshinaga Fujita.
🔪 Gina Wohlsdorf
Security
Published: Algonquin Books | 2016
Back of the Book: The terrible truth about Manderley is that someone is always watching. Manderley Resort is a gleaming, new twenty-story hotel on the California coast. It's about to open its doors, and the world–at least those with the means to afford it–will be welcomed into a palace of opulence and unparalleled security. But someone is determined that Manderley will never open. The staff has no idea that their every move is being watched, and over the next twelve hours they will be killed off, one by one.
Writing in the tradition of Edgar Allan Poe and Stephen King, and with a deep bow to Daphne du Maurier, author Gina Wohlsdorf pairs narrative ingenuity and razor-wire prose with quick twists, sharp turns, and gasp-inducing terror. Security is grand guignol storytelling at its very best.
About the Author: Born and raised in Bismarck, North Dakota, Gina he graduated from Tulane University, taught English in the south of France, sold books in four states, and earned an MFA at the University of Virginia.
If she was ever trapped in a horror movie she would want to be either Jessica Biel in the Texas Chainsaw remake (drags a wounded compatriot across half of cannibal-infested Texas) or Desmond Harrington in Wrong Turn (does a twenty-minute chin-up under a running SUV to infiltrate killers' lair and save Eliza Dushku). Honorable mention to Chad Michael Murray in House of Wax, because, once cognizant of the danger, he simply chooses to aggress, displaying either enormous courage or the survival instincts of a concussed lemming, depending on your point of view. She currently lives in Colorado.
🔪 Sarah Lotz
The Three (The Three, #1)
Published: Little, Brown and Company | 2014
Back of the Book: Four simultaneous plane crashes. Three child survivors. A religious fanatic who insists the three are harbingers of the apocalypse. What if he's right?
The world is stunned when four commuter planes crash within hours of each other on different continents. Facing global panic, officials are under pressure to find the causes. With terrorist attacks and environmental factors ruled out, there doesn't appear to be a correlation between the crashes, except that in three of the four air disasters a child survivor is found in the wreckage. Dubbed 'The Three' by the international press, the children all exhibit disturbing behavioural problems, presumably caused by the horror they lived through and the unrelenting press attention. This attention becomes more than just intrusive when a rapture cult led by a charismatic evangelical minister insists that the survivors are three of the four harbingers of the apocalypse. The Three are forced to go into hiding, but as the children's behaviour becomes increasingly disturbing, even their guardians begin to question their miraculous survival.
About the Author: Sarah Lotz is a screenwriter and novelist with a fondness for the macabre and fake names. Among other things, she writes urban horror novels under the name S.L. Grey with author Louis Greenberg; a YA pulp-fiction zombie series, Deadlands, with her daughter, Savannah, under the pseudonym Lily Herne; and quirky erotica novels with authors Helen Moffett and Paige Nick under the name Helena S. Paige. She lives in Cape Town with her family and other animals.
🔪 Helen Oyeyemi
White is for Witching
Published: Riverhead Books | 2014
Back of the Book: There's something strange about the Silver family house in the closed-off town of Dover, England. Grand and cavernous with hidden passages and buried secrets, it's been home to four generations of Silver women—Anna, Jennifer, Lily, and now Miranda, who has lived in the house with her twin brother, Eliot, ever since their father converted it to a bed-and-breakfast.
The Silver women have always had a strong connection, a pull over one another that reaches across time and space, and when Lily, Miranda's mother, passes away suddenly while on a trip abroad, Miranda begins suffering strange ailments. An eating disorder starves her. She begins hearing voices. When she brings a friend home, Dover's hostility toward outsiders physically manifests within the four walls of the Silver house, and the lives of everyone inside are irrevocably changed. At once an unforgettable mystery and a meditation on race, nationality, and family legacies, White is for Witching is a boldly original, terrifying, and elegant novel by a prodigious talent.
About the Author: Helen Oyeyemi is the author of The Icarus Girl, The Opposite House, White is for Witching (which won the Somerset Maugham Award), Mr Fox, Boy, Snow, Bird, Gingerbread and the short story collection What is Not Yours is Not Yours. In 2013, Helen was included in Granta's Best of Young British Novelists.
She is a British novelist. She lives in Prague with an ever-increasing number of teapots, and has written eight books so far.
---
There you go! So many choices! You have no excuses to not pick up at least one of these books.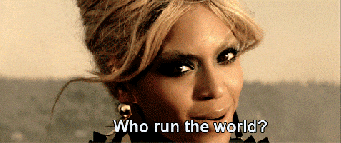 Stay safe. Be Kind. But, take no shit.
Later, Booknerds ✌️🔪