★★★★½
Dey Street Books | 2019
Filed Under: Hunting all the minds!
---
Hands down, if you are a true crime nerd you want to read this book. It is a heavy fucking tome of information on the dark and depraved. It is written by the Godfather of criminal profiling and it focuses on cases that you've likely never heard of before unless you happen to be local to where the crimes happened.
We are not talking about circling the drain on Bundy and Manson. This is likely going to be brand new information that will have you cringing with every uncomfortable nerve exposed, while teaching you how the minds of the four twisted subjects worked, how Douglas dissected them during one-on-one interviews and how the killer's traits represent the broader strokes of understanding criminal minds.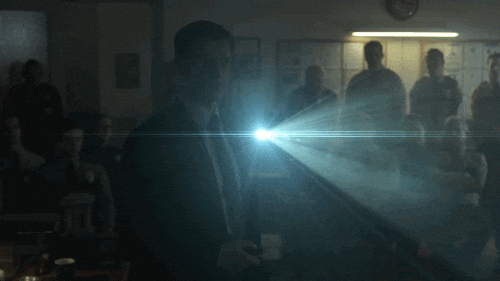 Be forewarned however, if you have issues with crimes against children, a significant portion of this book really explores that, unflinchingly.
I listened to the audio of this, narrated by Mindhunter's Jonathan Groff, who plays Holden Ford on the show – a character heavily inspired by the life of John E. Douglas. That just added a little something extra to this reading experience that shouldn't be discounted. Honestly, he should probably narrate every true crime audiobook from here on out. Someone start that petition!
Speaking of, I'm going to keep screaming into the bloody void if Mindhunter doesn't come back for a third season pronto. STAT! Listen, I L-O-V-E love David Fincher, but give me a fucking break on delaying this perfect TV show to make a biopic about a screenwriter fighting over the making of Citizen Kane. No offence to Mankiewicz fans (is that a thing?)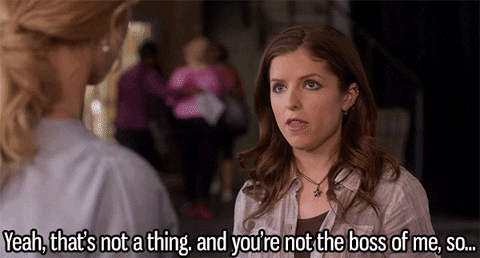 My life just isn't the same without Tench and Ford in it. #TenchWench.
The Killer Across the Table (A+ title) relies pretty heavily on quoted interview dialogue with the four murderers spotlighted (which is part of the magic of Mindhunter, as well.) I can't help it, but I love that shit. Give me a direct, uncensored transcript and I'm peachy. Because of this, there is no shying away from the gory, disturbing details of the crimes dissected, so be prepared if you're sensitive to blunt, straightforward discussion on brutal actions.
But keep in mind that Douglas is not glorifying, sympathizing or sensationalizing the crimes and killers. This is about honesty and psychology – the down and dirty truth of why someone did a fucked up thing and what that means for identification, motive, future prevention and even rehabilitation.
What you get in this book is a deep dive into four killers. It is not a general study on profiling. Douglas opens up his archives to give full, immersive accounts of four very specific cases that have had a profound effect on him as a law enforcement agent, and also as a human being.
The point is to discover the trigger, the patterns, the motives and the reasons why a person could end up doing something "evil." Douglas takes you from the basic outline of the crime, down to the gritty details of the killer's personality, connecting the dots through interviews, evidence and crime scene information. Douglas takes his time trying to get the killer to open up, to help them find their way to identifying their own motivations.
One of the most fascinating parts for me was listening to the killer's own words of how they can justify and excuse their actions, despite all logic.
It's batshit crazy. And riveting.
If you like true crime, profiling and the psychology behind it all, this book is a must-read.
🔪🔪🔪
---
The legendary FBI criminal profiler, number-one New York Times bestselling author, and inspiration for the hit Netflix show Mindhunter delves deep into the lives and crimes of four of the most disturbing and complex predatory killers, offering never-before-revealed details about his profiling process, and divulging the strategies used to crack some of America's most challenging cases.
The FBI's pioneer of criminal profiling, former special agent John Douglas, has studied and interviewed many of America's most notorious killers—including Charles Manson, "Son of Sam Killer" David Berkowitz and "BTK Strangler" Dennis Rader—trained FBI agents and investigators around and the world, and helped educate the country about these deadly predators and how they operate, and has become a legend in popular culture, fictionalized in The Silence of the Lambs and the hit television shows Criminal Minds and Mindhunter.
Twenty years after his famous memoir, the man who literally wrote the book on FBI criminal profiling opens his case files once again. In this riveting work of true crime, he spotlights four of the most diabolical criminals he's confronted, interviewed and learned from. Going deep into each man's life and crimes, he outlines the factors that led them to murder and how he used his interrogation skills to expose their means, motives, and true evil. Like the hit Netflix show, The Killer Across the Table is centered around Douglas' unique interrogation and profiling process. With his longtime collaborator Mark Olshaker, Douglas recounts the chilling encounters with these four killers as he experienced them—revealing for the first time his profile methods in detail.
Going step by step through his interviews, Douglas explains how he connects each killer's crimes to the specific conversation, and contrasts these encounters with those of other deadly criminals to show what he learns from each one. In the process, he returns to other famous cases, killers and interviews that have shaped his career, describing how the knowledge he gained from those exchanges helped prepare him for these.
A glimpse into the mind of a man who has pierced the heart of human darkness, The Killer Across the Table unlocks the ultimate mystery of depravity and the techniques and approaches that have countered evil in the name of justice.