"I'm married to a billionaire, like in all those books I read where the super rich guy falls in love with the poor chick who may not have much in the way of money but is wealthy in vivacity and sprightliness, and is really into bondage?"
★★★★½
St. Martin's Press | 2016
Filed Under: The ghost whose body is buried in the backyard.
---
What is there to say about this series that I haven't said nine previous times? Literally. I find it particularly difficult to write reviews for a series that has had very few missteps and never pisses me off…too much.
Really, writing harsh/critical reviews is where I feel that I shine as a reviewer. I'm not good at being nice and heaping praise. And certainly, my kinder reviews are not getting the same traction as my more ranty ones.
I think there's probably a whole psychological element to my life and personality that could be dissected because of this, but I don't feel like holding up that goddamn mirror right now, if ever.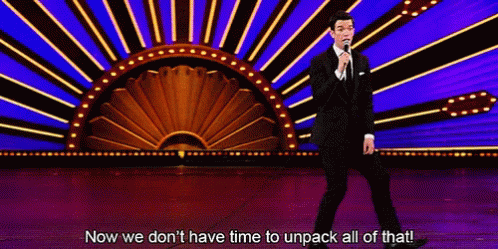 My inability to express any emotion that could be seen a vulnerable aside, this is probably one of my favourite books in the series so far.
It really feels like all things Charley came together in a very purposeful way after a few less impressive instalments in books 7, 8 and kind of 9, too. This was classic Charley, but elevated.
There are P.I. cases, an ass-load of jokes and charm, plenty of ghosties that are just there for the boos, as well as all those relationships that bring the love in this book to life.
That said, I don't think the author did a very good job depicting a mother who had just given up her newborn baby. There was a strange lack of emotion when it came to Charley's vibe and the absence of Beep. Charley didn't need to be walking around depressed and despondent, but there was a very obvious lack of grieving. Charley was "on" all the time and never really took a moment to reflect on some more tender, human emotions.
Other than that, there was also a whole lot of story progression. From the god-glass to the revelations about Uncle Bob, and Reyes' time in a godly prison, to the even assier-load of money that Reyes has been hiding from Charley.
Sure, the world is expanding to supernatural heights I definitely wasn't expecting when I first started this series about a P.I./Reaper, but I can't complain. With only three books left, we're faced with gods and demons, hell hounds and a magic baby that is supposed to kill the devil with its little fat baby fists or something like that.
The plot premise staying the same as it was in book one, doesn't exactly lend itself to a stunning, epic conclusion and that's exactly what I expect from Charley. She's larger than life in both personality and destiny, so why shouldn't the supernatural elements of her life be just as vibrant and wild as she is?
The one thing about this series that I'm still not on board with is Reyes. He's not sexy or interesting and charming or anything to me. I know everyone else fangirls over him, but UGH. He's controlling and smarmy and borderline toxic, and just when I can't dislike him anymore he gaslights the whole room with some mushy, romantic sex line that's supposed to get everyone moist. No, thank you.
This book did nothing but convince me that he and Charley need some serious couple's therapy. Their marriage is 100% ridiculous. They are not adults growing together as a team, but teenagers with raging libidos who are still living separate lives once they pull their pants up. Charley and Reyes shouldn't be looked at as #relationshipgoals. I spent the majority of my reading time wanting to punch both of them in the throat whenever they had an opportunity to share a secret but instead chose to go it alone and let things fester.
If my husband and I had the kind of communication issues these two have, we'd be divorced. But we're not. Instead, we go to Costco every Sunday.
They're childish little shitheads, and no amount of Twister sex games or face-sitting can overcome that when your balls are hitting the toilet water, and you need a blue pill to get things going and you can't bend over without groaning because of your ever-present back pain.
Give me more Cookie, less Reyes and things would be fine.
🔪🔪🔪
---
As a part-time PI and full-time grim reaper, Charley Davidson has asked a lot of questions throughout her life:
Why can I see dead people?
Who is the hot supernatural entity following me?
How do I get gum out of my sister's hair before she wakes up?
But, "How do I trap not one malevolent god, but three?" was never among them. Until now. And since those gods are on earth to kill her daughter, she has little choice but to track them down, trap them, and cast them from this dimension.
There's just one problem. One of the three stole her heart a very long time ago. Can the Razer, a god of absolute death and destruction, change his omniscient spots, or will his allegiances lie with his brothers?
Those are just a few of the questions Charley must answer, and quick. Add to that a homeless girl running for her life, an innocent man who's been charged with murder, and a pendant made from god glass that has the entire supernatural world in an uproar, and Charley has her hands full. If she can manage to take care of the whole world-destroying-gods thing, we're saved. If not, well…