It's me! The Book Bitch™ returning for my annual wrap-up of all the books I read last year that were disappointing, rage-inducing and just straight-up trash.
While I'm welcoming 2020 with open arms and optimism, and a new commitment to DNF-ing books that just aren't working for me, lest we forget all the 2019 hot garbage that brought out the very worst in me, both mentally and in my reviews.
2019 had everything! Church shootings, mosque bombings, Notre Dame burned to the fucking ground. There were plane crashes, Boris Johnson, Nigerian state sponsored massacres, MORE SCHOOL SHOOTINGS, Nipsey Hustle was murdered and Jussie Smollet made a mockery of hate crimes. There were avalanches, floods, tornadoes and wildfires out the fucking ass. There were more Trump-inspired hate crimes then ever before and Trump officially lost his fucking mind in more ways than I can count. There were impeachments and covers ups and Russian bullshit. Don Cherry outed himself as a racist, Grumpy Cat died AND EPSTEIN DIDN'T KILL HIMSELF.
Then there were the books we read to escape all of that horrendous real-world stuff. Unfortunately for me, I read more crap books than I did good novels which just brought me down even further into the cesspool we call Humanity. I could not escape the negativity.
But in a very selfless, beautiful way, I did it so you didn't have to. That's the kind of human being I really am. Yeah, let's go with that angle spin…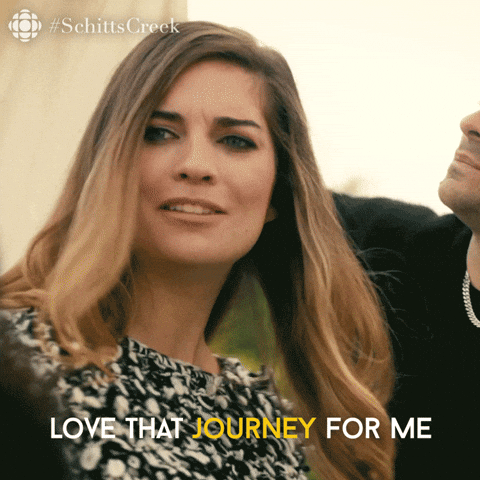 As is tradition at Here's The Fucking Twist, my first post of the new year is a look at all the books I hated in 2019! Let's gooooooooooo!
---
🔪I Know Who You Are by Alice Feeney
Rating: ⭐⭐½
Filed Under: MC I Want To Bitchslap
Back of the Book: I Know Who You Are is the brilliant tale of two stories. One is about Aimee Sinclair—well-known actress on the verge of being full-on famous. If you saw her, you'd think you knew her. One day towards the end of shooting her latest movie, Aimee comes home from filming to find her husband's cell phone and wallet on the dining room table. He never goes anywhere without them. But he's nowhere to be found. She's not too concerned—they had a huge fight the night before. They both said things they didn't mean. He might have done things he didn't mean, things she can't forget. Even though she has a history of supposedly forgetting. After all, she's a very good actress.
The next morning she goes for her morning run and then goes to her favorite coffee shop. But her card is denied. When she calls the bank they say her account has been emptied of $10,000. She immediately suspects her husband. But they say no, it was Aimee herself who closed out the account. And thus begins a bizarre rabbit hole into which Aimee finds herself falling where nothing is at it seems.
Alternating with Aimee's present day story, is that of a little girl who wandered away from home. We always tell our kids not to talk to strangers or bad things will happen. Well, bad things happen.
My Fucking Thoughts: While you will find Alice Feeney's first book, Sometimes I Lie on my Best of 2019 list, I Know Who You Are was a disappointment.
Usually, I love a missing spouse/guilty spouse storyline, but what I can't stand is when the only reason a spouse looks guilty is that they do nonsensical things that make them seem totally guilty. Aimee as a character is annoying from the first page to the last, quite literally. When she wasn't worried about her unfertilized eggs, she was worried about what everyone thinks about her.
I save my one stars for truly raging dumpster fires. And my three stars go for things that cross that line over into "okay" or "meh." This wasn't a dumpster fire. But it wasn't just okay either because it evoked some strongly negative feelings in me.
And that fucking ending… UGH. Full review here.
🔪My Sister, The Serial Killer by Oyinkan Braithewaite
Rating: ⭐⭐½
Filed Under: Over-Hyped
Back of the Book: My Sister, the Serial Killer is a blackly comic novel about how blood is thicker – and more difficult to get out of the carpet – than water…

When Korede's dinner is interrupted one night by a distress call from her sister, Ayoola, she knows what's expected of her: bleach, rubber gloves, nerves of steel and a strong stomach. This'll be the third boyfriend Ayoola's dispatched in, quote, self-defence and the third mess that her lethal little sibling has left Korede to clear away. She should probably go to the police for the good of the menfolk of Nigeria, but she loves her sister and, as they say, family always comes first. Until, that is, Ayoola starts dating the doctor where Korede works as a nurse. Korede's long been in love with him, and isn't prepared to see him wind up with a knife in his back: but to save one would mean sacrificing the other…
My Fucking Thoughts: This wasn't really what I thought it would be, or what I wanted it to be. It wasn't bad, it just seemed like the hammer missed the head of the nail. It felt outside of my usual book choices when it comes to fiction even though it really should have been right up my alley.
Reading this book was an exercise in being annoyed a good chunk of the time because even though Ayoola was a serial killer, Korede was actually the worst character in the book. Every decision she made was just nonsensical.
This is by no means a "bad" book or even the worst book I've read out of the last 100, it's just not what I wanted it to be. And what it tries to be didn't work particularly well for me. It's not satire and it's not crime fiction. And as a contemporary, it lacks the depth I need to develop an emotional connection. Full review here.
🔪I Know You Know by Gilly McMillan
Rating: ⭐⭐½
Filed Under: The Let Down Is Real
Back of the Book: Twenty years ago, eleven-year-olds Charlie Paige and Scott Ashby were murdered in the city of Bristol, their bodies dumped near a dog racing track. A man was convicted of the brutal crime, but decades later, questions still linger.
For his whole life, filmmaker Cody Swift has been haunted by the deaths of his childhood best friends. The loose ends of the police investigation consume him so much that he decides to return to Bristol in search of answers. Hoping to uncover new evidence, and to encourage those who may be keeping long-buried secrets to speak up, Cody starts a podcast to record his findings. But there are many people who don't want the case—along with old wounds—reopened so many years after the tragedy, especially Charlie's mother, Jess, who decides to take matters into her own hands.
When a long-dead body is found in the same location the boys were left decades before, the disturbing discovery launches another murder investigation. Now Detective John Fletcher, the investigator on the original case, must reopen his dusty files and decide if the two murders are linked. With his career at risk, the clock is ticking and lives are in jeopardy…
My Fucking Thoughts: It's such a bummer to read a book by an author you hear nothing but praise for, only to walk away from that reading experience thinking your time has been thoroughly wasted. All I have in my head is like why? And like don't? And like why again?
This book was just completely disappointing and kind of depressing, and the character of Jessica Paige was pointless and her chapters only served to confuse me more about what the point of everything was.
All these bad people, dead children and tragedy of justice, but there's very little satisfaction for the reader to hold onto in the end.
The red herrings were lazy and the attempts to make them relevant weak. None of the characters were likeable, and the podcast-style chapters made this a slow, dull read. And holy hell, why was this not titled Time to Tell!? It's driving me crazy.
Me no likey. Full review here.
🔪The Fact of a Body: A Murder and a Memoir by Alexandria Marzano-Lesnevich
Rating: ⭐⭐
Filed Under: Cringe-Worthy
Back of the Book: Before Alexandria Marzano-Lesnevich begins a summer job at a law firm in Louisiana, working to help defend men accused of murder, she thinks her position is clear. The child of two lawyers, she is staunchly anti-death penalty. But the moment convicted murderer Ricky Langley's face flashes on the screen as she reviews old tapes―the moment she hears him speak of his crimes―she is overcome with the feeling of wanting him to die. Shocked by her reaction, she digs deeper and deeper into the case. Despite their vastly different circumstances, something in his story is unsettlingly, uncannily familiar.

Crime, even the darkest and most unsayable acts, can happen to any one of us. As Alexandria pores over the facts of the murder, she finds herself thrust into the complicated narrative of Ricky's childhood. And by examining the details of Ricky's case, she is forced to face her own story, to unearth long-buried family secrets, and reckon with a past that colors her view of Ricky's crime.

But another surprise awaits: She wasn't the only one who saw her life in Ricky's.

An intellectual and emotional thriller that is also a different kind of murder mystery, The Fact Of a Body is a book not only about how the story of one crime was constructed―but about how we grapple with our own personal histories. Along the way it tackles questions about the nature of forgiveness, and if a single narrative can ever really contain something as definitive as the truth. This groundbreaking, heart-stopping work, ten years in the making, shows how the law is more personal than we would like to believe―and the truth more complicated, and powerful, than we could ever imagine.
My Fucking Thoughts: If you read this because of your interest in true crime – as I did – then I would say come prepared for this to be unlike any other true crime novel you have read before… and I'm not sure I mean that in a good way.
While I have understanding and sympathy for the author, and her experiences, this whole novel read like she was using the murder of a 6-year-old boy to tell her own story. The fact that the author states that she made up the conversations, feelings and thoughts of those involved is just further evidence of that. Such vast liberties were taken with fictionalizing things for psychological and dramatic effect, that it doesn't seem to me that author's priority was what happened to Jeremy, as much as it was in expressing herself and projecting that onto the real-life participants of a tragedy that she was forcing herself into.
I have sympathy for the author, and can understand the catharsis she was searching for, but I can't get behind the way in which she went about trying to have her voice heard. It felt wrong and borderline self-indulgent. Full review here.
🔪The 18th Abduction (Women's Murder Club, #18) by James Patterson and Maxine Peatro
Rating: ⭐⭐
Filed Under: This Blows IDC Fight Me
Back of the Book: When three female schoolteachers go missing in San Francisco, Detective Lindsay Boxer must unravel the mystery of their disappearance. But what starts as a missing person case quickly escalates to a troubling murder investigation.
As pressure at work mounts, Lindsay must rely on her husband Joe to support her at home. Yet Joe is pursuing a mysterious case himself, as a woman running from her past brings him terrifying information – the notorious war criminal from her Eastern European home country has appeared on the streets of San Francisco.
As Lindsay searches for the three missing women, a frightening new twist forces her and Joe's investigations to collide. His mystery informant has gone missing, and all four abducted women are in grave danger. As shocking revelations emerge, Lindsay and Joe find themselves caught up in an international crime operation unlike anything they've seen before.
With the help of her fierce and courageous friends in the Women's Murder Club, Lindsay and Joe fight to save their city from the corrupt clutches of a monster.
My Fucking Thoughts: I wish I could say this eighteenth book in the series moved the needle on character development or interesting life events, but actually, this book was borderline pointless.
Patterson and Paetro need bigger, more original ideas to inject some freshness into this stale series. Maybe that's what the goal was in having this book take place five years in the past, but how can you be writing flashback instalments in an 18-year-old series? It breaks the canon because these things have literally never come up before.
Ultimately, this is an instalment in the series that can be completely skipped and have no bearing at all on the reader. And when it comes to a series, is that really something you want to be able to say about one of the books? Probably not. Full review here.
🔪 Cari Mora by Thomas Harris
Rating: ⭐⭐
Filed Under: Boorrringgg Zzzzzz
Back of the Book: From the creator of Hannibal Lecter and The Silence of the Lambs comes a story of evil, greed, and the consequences of dark obsession.
Twenty-five million dollars in cartel gold lies hidden beneath a mansion on the Miami Beach waterfront. Ruthless men have tracked it for years. Leading the pack is Hans-Peter Schneider. Driven by unspeakable appetites, he makes a living fleshing out the violent fantasies of other, richer men.
Cari Mora, caretaker of the house, has escaped from the violence in her native country. She stays in Miami on a wobbly Temporary Protected Status, subject to the iron whim of ICE. She works at many jobs to survive. Beautiful, marked by war, Cari catches the eye of Hans-Peter as he closes in on the treasure. But Cari Mora has surprising skills, and her will to survive has been tested before.
Monsters lurk in the crevices between male desire and female survival. No other writer in the last century has conjured those monsters with more terrifying brilliance than Thomas Harris. Cari Mora, his sixth novel, is the long-awaited return of an American master.
My Fucking Thoughts: I can't believe I waited 13 years for the author who inspired my love of writing and reading and serial killers, to reenter my life only put me to fucking sleep. The pacing of this was so goddamn sedate you might as well stick it in a pill bottle and prescribe it to insomnia sufferers.
The plot itself, while ballin' in a summary blurb, was actually very linear and didn't involve anything that could be described as climactic or unexpected. But at the same time, the narrative is complicated and hard to follow? And also totally uninteresting?? So, I guess props for confusing me with how this is possible. Full review here.
🔪The Bedwetter: Journal of a Budding Psychopath by Lee Allen Howard
Rating: ⭐
Filed Under: Dumpster Fire
Back of the Book: Armed with electric hair trimmers and a military fighting knife, Russell accepts his dark commission.
Russell Pisarek is twenty-six years old and still wets the bed. He grew up different from other young men because his vicious mother punished him for wetting by shaving his head. When he confided this to his girlfriend Tina, she betrayed him, advertising his problem to all their high school classmates, who turned on him mercilessly. He took out his frustration by skinning neighborhood cats.
Now Russell fantasizes about finding just the right woman—so he can shave her bald. He struggles to overcome his dark tendencies, but when his sister discovers he's wetting again, she kicks him out of her house.
During this time of stress, the mythical Piss Fairy appears in his dreams, and Russell is driven to satisfy his twisted desires with his innocent coworker Uma, who also needs a new roommate.
When his plans go awry, the Piss Fairy commissions him for a much darker task that graduates him from shaving to scalping—and worse.
My Fucking Thoughts: This book is homophobic, misogynistic and gross-out horror for the sake of shocking the reader and has zero literary value. Straight up. It's garbage for the people who like garbage. So if you do, then please, jump onto the pee-soaked bed! It's waiting for you!
I am struggling to find the point to any of the fucked up things I read. It feels like this novel exists only to put demented thoughts onto paper. It exists just to be awful. There is no reason or moral or satisfaction to the ending. And I guess that's just not my thing at all when it comes to stories.
It was like a slasher movie, but without any of the things that make a slasher movie worth watching. No redeemable characters, no moments of levity, no fear from the victims' perspective and no heroic survivor in the end. It was just all the bloody parts without reprieve, without balance.
All these fucked up and gross things happened. Russell was a disgusting human being. And then it's over without any kind of comeuppance or reason for it to have happened. Full review here.
---
There you have it – my inspiration to take DNFing more seriously!
Only Good Books 2020!
Stay safe. Be Kind. But, take no shit.
Later, Booknerds ✌️🔪