"No one walks around holding their ugliest sin in the palm of their hand, staring at it."
★★★★
William Morrow | 2019
Filed Under: Getting tangled up in scuba gear.
---
First of all, Joshilyn Jackson can write some vibrant AF characters. Shit, those personalities were strong, and it created a very cinematic reading experience.
Amy has a beautiful life – a new baby, a sweet husband, a stepdaughter who doesn't hate her but might get finger-banged on the couch once in a while; a big house, a sweet career (hello, scuba instructor? who does that?) and good friends.
One night at the regular book club get-together, a mysterious and presumptuous stranger – Roux – invites herself in like some fabulous Disney villain wearing boots probably made of puppies and ready to steal your man, and starts some trouble with a game of Never Have I Ever.
You know that game. Someone says, "never have I ever… had car sex during my stepkid's soccer tournament," and anyone who has done that needs to drink.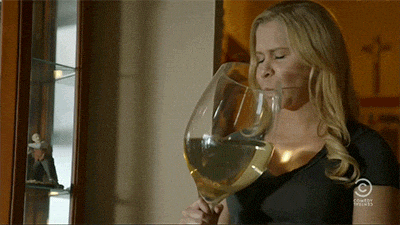 Okay, maybe you don't get that specific with your statement, but you get the idea.
After Roux ruins the party, Amy has to deal with blackmail, because Amy has some deep dark secrets that she's spent her whole life trying to keep buried. But, Roux is looking to exploit them for her own creepy (and kind of gross) ends. And damnnnnnnnn does that shit get twisted.
This book is deliciously diabolical and suspenseful where it needs to be, but it's not really a thriller. If that's what you're hoping for going into this, you'll probably be disappointed.
Me, I can get my kicks out of the quietly sinister. I like an evil, clever bitch who takes her time fucking with people. I like when the main character thinks she's pulled a fast one on the villain only to find the villain was ready for that good guy bullshit. I like when the villain gets too cocky and finally doesn't see the next move coming. It all raises the stakes, cat and mouse style.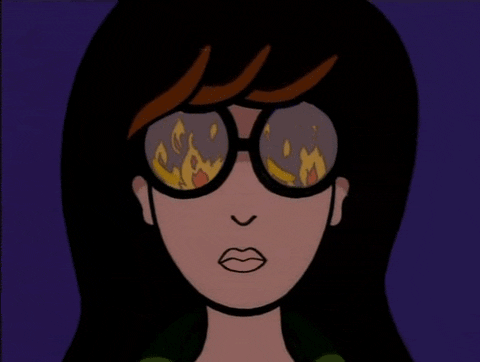 There is a feeling of "contemporary drama" weaved between the plot and characters. I found that this caused the pace to ebb and flow. Sometimes I was bored, but then I wasn't. But then I was again, but oh wait, it's speeding up again! I would have preferred a smoother ride, but I think the author typically writes contemporary & family drama, so I can understand why she fell into the vibe.
I wouldn't call this a page-turner (that's how books are supposed to work anyway,) or say I just couldn't put it down because I could. Sometimes I'd get to a scene that felt too contemporary, the conversation or actions dragging for me, and I was able to say, "that's enough for today." But, I did keep coming back. The whole truth about what Amy was hiding, and Roux's actual real deal, was too good to resist.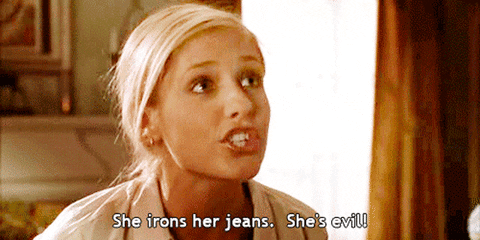 So, it's like a suspense novel that allows for breaks. I don't know what genre that would be. Power Nap Suspense? A Sleepy Thriller? Either way, it requires patience to fall in love with the big picture Jackson is creating.
I will say though, that a lot of the success of this novel hangs on the character creation. If they hadn't been as full and dimensional as they were, this story would flounder. But at the same time, I could have done with a little less of the "being fat ruined my life" theme. It was just talked about to an annoying degree.
While I understand that being overweight as a teenager is not an easy thing to deal with (been there,) to imply being fat is was what caused Amy to make the mistakes she did was gross. I felt the theme was bordering on shaming.
Bad shit didn't happen because she was fat. Bad shit happened because of how being fat made her feel and Amy is grown enough now to recognize the difference, and so is Jackson, and that would have been a better light to cast that theme under.
Otherwise, vibrant characters prop up a story that is both twisted and shocking, with boring moments and dragging plot points. Not as good as inappropriate car sex, but still entertaining as hell.
🔪🔪🔪
---
New York Times bestselling author Joshilyn Jackson—"an admired writer who deserves to be a household name" (Kirkus Reviews)—displays her masterful talent in this dark and deliciously addictive tale of domestic suspense.
In this game, even winning can be deadly…
Amy Whey is proud of her ordinary life and the simple pleasures that come with it—teaching diving lessons, baking cookies for new neighbors, helping her best friend, Charlotte, run their local book club. Her greatest joy is her family: her devoted professor husband, her spirited fifteen-year-old stepdaughter, her adorable infant son. And, of course, the steadfast and supportive Charlotte. But Amy's sweet, uncomplicated life begins to unravel when the mysterious and alluring Angelica Roux arrives on her doorstep one book club night.
Sultry and magnetic, Roux beguiles the group with her feral charm. She keeps the wine flowing and lures them into a game of spilling secrets. Everyone thinks it's naughty, harmless fun. Only Amy knows better. Something wicked has come her way—a she-devil in a pricey red sports car who seems to know the terrible truth about who she is and what she once did.
When they're alone, Roux tells her that if she doesn't give her what she asks for, what she deserves, she's going to make Amy pay for her sins. One way or another.
To protect herself and her family and save the life she's built, Amy must beat the devil at her own clever game, matching wits with Roux in an escalating war of hidden pasts and unearthed secrets. Amy knows the consequences if she can't beat Roux. What terrifies her is everything she could lose if she wins.
A diabolically entertaining tale of betrayal, deception, temptation, and love filled with dark twists leavened by Joshilyn Jackson's trademark humor, Never Have I Ever explores what happens when the transgressions of our past come back with a vengeance.