★★½
Pamela Dorman Books | 2021
Filed Under: Officer Doofy, Reporting for Duty
---
The hype. That cover. The synopsis. Damnnnn was I excited to read this one, but it just didn't live up to the high spooky gothic bar that was definitely set by… me, I guess? I mean seriously, that cover!
High in the Swiss Alps, the world's most interesting and cringe luxury hotel has been created from the remains of an abandoned, rumour-plagued sanatorium that once housed those battling long-term illnesses and TB, with dark experiments and violent treatments tested on many of the patients. The new hotel – Le Sommet – has included many artifacts from that time, like gas masks and medical equipment, as historical art pieces around the expensive and expansive renovated building. And I guess that's fine and normal.
But if it wasn't fine and normal, it would be super tacky and maybe borderline disrespectful. I don't know why anyone would make a hotel like this. But would I stay there given the chance? 100% yes. Let's be honest, staying in an old sanatorium sounds fun as hell. It's distasteful sure, but hello, I'm definitely hoping to run into a ghost or two. I would be walking around this hotel at 2am doing EVPs like I'm on a Discovery+ show with Jack Osbourne. And if some Beetlejuice-style dance choreo to doesn't happen, my Google review is going to be strongly worded. I promise you that, Mister tally man.
Detective Elin Warner is on leave from her job and attending her estranged brother, Isaac, and his fiancée, Laure's engagement celebrations at the hotel. Elin has brought along her vanilla-scented cardboard boyfriend, I Can't Remember His Name He Was So Boring. After the first night there, Elin's brother is stressing the fuck out, not because marriage is insane, but because Laure has disappeared. Maybe she's got cold feet? But then an avalanche hits and a body is found and Elin has to decide if she can stop fretting and complaining long enough to find her future sister-in-law as murderous shit hits the fan.
This should have worked for me because it's got all the things I love in a mystery – locked room narrative, female-lead and a dark, intense setting – but the novel and I just didn't connect on a satisfying level. If it were a first date, there wouldn't be a second, if you know what I mean.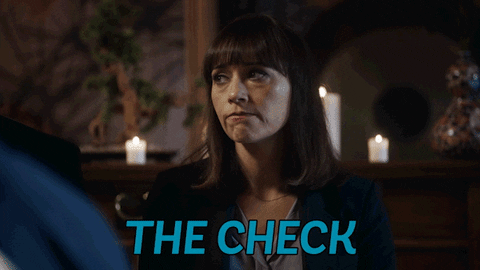 The only thing this novel really has going for it is the setting, but everything else was pretty flat without a flow that carried me along. The main character, Elin, was almost completely devoid of personality. A detective with PTSD should have been an intense sandbox to create in, but she didn't emote much outside of bemoaning the death of her kid brother decades before. Like a kid gets a bump on the head and dies twenty years ago, and now a 30-something is being set off by everything from pools to windows to people looking at her, to breakfast foods. It was a bit much.
And frankly, she was kind of dumb. A body is found with its fingers cut off, the digits placed in a pretty box and Elin's still like, "maybe this was an accident?" Like, girl, you cannot be serious. I have a hard time believing she was ever good enough at being a detective to be some kind of rising star in her department because she was a bumbling goober here.
It takes far too long to really hit the gas on the story, and once you do the plot kind of goes off the rails. It packs a lot in, while also somehow managing to remain pretty sedate. It never really grabbed me by the bits. You get a killer in a gas mask, underground tunnels and bunkers, multiple dead bodies, snowstorms and avalanches, road closures, engagement dinners, bickering siblings, dead sibling flashbacks, missing fingers that have no purpose, a missing fiancée, missing real estate tycoons, thinly veiled sexism, twisted familial relationships, personality disorders galore, old hospital records, medical torture and a pointless epilogue.
The mystery of who is doing all the killing and finger chopping is just kind of meh. The resolution was a clunky information dump with a motive that had no connecting theme to what was happening at the hotel. I was just left thinking, that's honestly why you are murdering people? People really be committing homicide instead of getting therapy.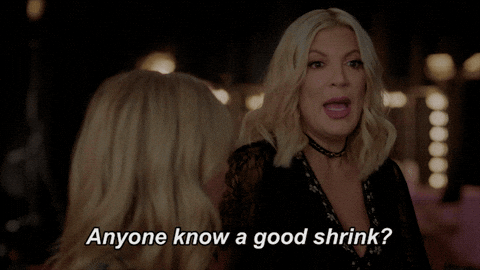 While the setting is killer, the premise is solid and the atmosphere is playing up those cold gothic vibes, the rest of the novel collapses in on itself with bad narrative choices, under-developed secondary characters, an unbelievable motive, more plot holes than swiss cheese and a main character that 🎶annoying the shit outta meeee🎶
Definitely a bummer. I spent real human money to buy this, Reese Witherspoon!
🔪🔪🔪
---
You won't want to leave…until you can't.
Half hidden by forest and overshadowed by threatening peaks, Le Sommet has always been a sinister place. Long plagued by troubling rumors, the former abandoned sanatorium has since been renovated into a five-star minimalist hotel.
An imposing, isolated getaway spot high up in the Swiss Alps is the last place Elin Warner wants to be. But Elin's taken time off from her job as a detective, so when her estranged brother, Isaac, and his fiancée, Laure, invite her to celebrate their engagement at the hotel, Elin really has no reason not to accept.
Arriving in the midst of a threatening storm, Elin immediately feels on edge–there's something about the hotel that makes her nervous. And when they wake the following morning to discover Laure is missing, Elin must trust her instincts if they hope to find her. With the storm closing off all access to the hotel, the longer Laure stays missing, the more the remaining guests start to panic.
Elin is under pressure to find Laure, but no one has realized yet that another woman has gone missing. And she's the only one who could have warned them just how much danger they are all in…