★★★★
St. Martin's Press | 2020
Filed Under: Sarah Keonig's soothing tones
---
Remember when I was on the blog tour for this last August and said I'd have a review posted "soon?" Man, I've got some hilarious jokes.
Listen, I'm blaming everything on 2020. I'm double-digits deep on back reviews and triple digits up in unread ARCs because I just… couldn't. And I didn't know how to even explain what was wrong/is wrong with me. But it's literally all the Pandemic's fault. I have the science to back it up! Research shows that the high levels of cortisol (the stress hormone) that we have been producing extra for a prolonged period because of the pandemic, can inhibit perceptual learning and memory formation. This interferes with our ability to assimilate facts and focus on work. So, if you've been having trouble working, reading and or just general concentration has been difficult for you, then this is why. STRESS, bitch! That you got from a Panny!
I just learned this after a whole fucking year of screaming at my husband, "why can't I do any of the things I like to do?"
Now I know.
I had big plans for last year. I was going to get my reading life organized, tons of reviews posted and make a serious dent in my ARCs, None of that happened. Now, we're days away from the one-year anniversary of this goddamn pandemic. How can it be March 2021 when I'm still processing March 2020!?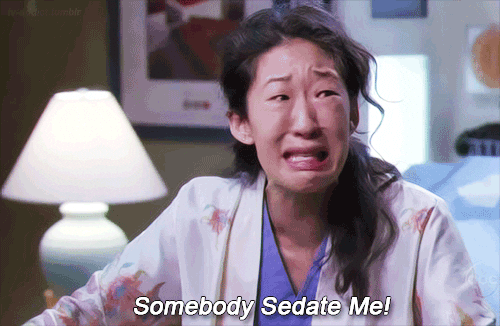 Anyway, it's officially six months since I was supposed to review this book, so let's get this shit posted.
I really liked this. It's not a nail-biting or action-packed thriller, but it is a heavy mystery that honestly and succinctly explores the topic of rape culture. I'm not sure that's being done enough in this genre, or its subs.
Set in a Dawson's Creek-esque seaside small town – and I don't want to hear shit about that reference dating me! The show is on Netflix. Catch up, young ones – Rachel Krall, the host of a popular true-crime podcast, is following the rape trial of a star athlete, assumed to be destined for Olympic swimming greatness, after he is arrested for raping a high school student. Rachel interviews the locals, sits in on the trial and examines the case in each episode of her podcast airing in real time.
The rape case, I think, takes heavy influence from the King of Rapist Turds, Brock Turner, who viciously raped a young woman and only spent a couple of months in prison as our society was just SO concerned about his privileged-male future. Excuse me while I vomit all over myself.
The style of the novel is split between regular narrative chapters and podcast script-like chapters. You know those podcast chapters are all the rage right now, and this novel does them really well. Whatever, I'm a slut for that gimmicky chapter shit sometimes.
To give everything an extra, coordinated layer, a mysterious woman named Hannah believes her sister was murdered 25 years earlier and starts stalking Rachel for help to find the truth. I didn't totally get why Hannah was written to be so creepy and weird. At a certain point it became extremely annoying. There's a way to write a character who is trying to be cautious in their communications, vs., someone who is being creepy AF. I mean, there was no reason for it all.
Hannah was being creepy AF. And if I was Rachel, I'm not sure I would have taken the Single White Female bait.
Again, if that reference is dating me, I don't care. You're missing out on that Jennifer Jason Leigh perfection, okay?
Goldin really put a lot of emphasis on how a trial plays out, how a jury views things, how public opinion runs rampant in ignorance and callousness. There is great care taken to portray a rape victim's trauma; how a trial, public opinion and being known as "the victim," can affect a person's mental health and recovery. A trigger warning if you have experiences with sexual assault and rape.
The duelling mysteries between Hannah's sister's cold case murder and the rape trial are captivating and keep the novel going at a constant, addictive pace. The themes of the novel are important, socially current and explored deftly, lending the fast-pace an emotionally heavy vibe that may move you.
I'm just knocking one star off for how fucking weird Hannah was because I can.
🔪🔪🔪
---
After the first season of her true crime podcast became an overnight sensation and set an innocent man free, Rachel Krall is now a household name―and the last hope for thousands of people seeking justice. But she's used to being recognized for her voice, not her face. Which makes it all the more unsettling when she finds a note on her car windshield, addressed to her, begging for help.
The small town of Neapolis is being torn apart by a devastating rape trial. The town's golden boy, a swimmer destined for Olympic greatness, has been accused of raping a high school student, the beloved granddaughter of the police chief. Under pressure to make Season Three a success, Rachel throws herself into interviewing and investigating―but the mysterious letters keep showing up in unexpected places. Someone is following her, and she won't stop until Rachel finds out what happened to her sister twenty-five years ago. Officially, Jenny Stills tragically drowned, but the letters insists she was murdered―and when Rachel starts asking questions, nobody seems to want to answer. The past and present start to collide as Rachel uncovers startling connections between the two cases that will change the course of the trial and the lives of everyone involved.
Electrifying and propulsive, The Night Swim asks: What is the price of a reputation? Can a small town ever right the wrongs of its past? And what really happened to Jenny?
Book Source: The Publisher via NetGalley in exchange for a review.