Look closely…because there are truths and there are lies, and then there is everything that really happened.
★★★★½
Mira | 2019
Filed Under: That's why her hair is so big, it's full of secrets.
---
I'll be honest: I wasn't sure how much I was really going to connect with a novel about rich Mean Girls attending an all-girls prep school and doing outdated secret society rituals, but you know me, I have to read everything J.T. Ellison writes.
I'm pleased a punchy-punch to say this book was actually a twisty AF little thriller with a vibrant, creepy atmosphere and a steady pace that held my picky attention. I never felt like I had to skim a paragraph or skip ahead to some real action. Everything about the plotting was masterfully deliberate.
By the blurb, it could possibly be mistaken for YA – which just isn't for me – but this novel is totally adult, full of mystery, interesting characters with shady side hustles and a little bit of death. These Mean Girls girls are worth the read.
Ashlyn Carr travels from the UK to Virginia to start her new academic career at the Goode School after her parents' untimely death. She's basically a quiet Big Bird in Doc Martens who the other students immediately take an interest in – either for standard bullying or because the new girl is always intriguing. There's even a Regina George fashion moment where Ash realizes all the girls have gotten Doc Martens because of her. But Ash isn't necessarily who she says she is, and she desperately wants to be invisible until she graduates to keep her past in the past.
Becca, the head girl who is either sympathetic or a giant douche as per your own emotional baseline, has other plans for the new girl.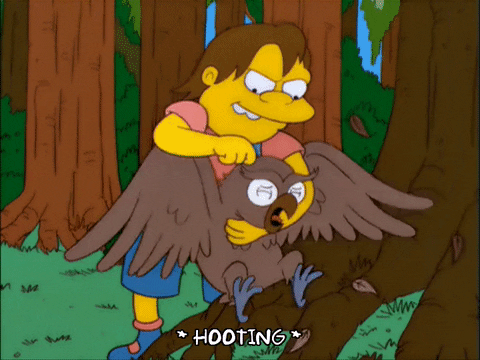 The Goode School is steeped in decades-long traditions and is being run by a headmistress who is less than passionate about the job that her mother once had. But she's still fighting to keep the school from going co-ed and is trying her best to look out for the students, even if she dreams of moving away to become a writer. I mean, bitch, don't we all?
She's got her ear to the ground as the new school year brings the beginning of the resident secret society's initiation pranks. They're not supposed to be doing things like getting the new recruits to rub poison oak all over their bodies, but rules were meant to be broken at Goode School as long as you're the head girl.
When Ash is tapped to join the secret society, even though no one in her grade is ever chosen, she starts to make waves among the student body – the exact opposite of her intentions. Her roommates and friends turn on her, the head girl Becca takes an interest in her that explores some coming-of-age romance and bullying. Soon all of the secrets Ash has been hiding threaten to be exposed after a suicide/possible murder takes the life of a second girl in so many weeks.
There are a lot of moving pieces to this novel – from the headmistress and her inappropriate sexual relationship, to the backdoor politics of the school, to the slow reveal of the reality of Ash and the police investigation hanging over everything – but Ellison manages to write the full structure in a way that flows naturally and without over-complicating the plot.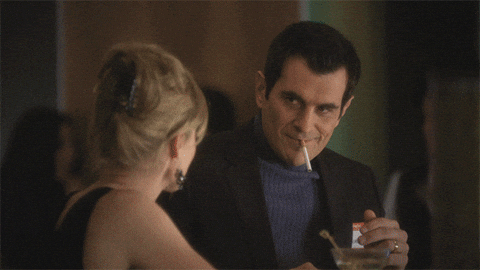 The dynamic of teenage girls, and how they can treat each other, is explored deftly and with clear vision. And the romantic entanglements felt genuine and purposeful, instead of gimmicky.
You will be led down so many different plot path options, you can place your bets on if you've got the ending figured out or not, while you become obsessed with the personal relationships and drama. It gets a Real Housewives of Prep School meets The Skulls kind of vibe going on.
I've been reading Ellison since forever. And while I'd love a new Taylor Jackson novel, her focus on standalones is worth following along with. Her skill as a writer just gets more refined with each publication. (Still, I would love to see that growth applied to a new police procedural.)
This is a clever and taut thriller that makes up for its occasional predictability with engaging characters, quick pacing and real-to-life dialogue.
This is definitely one of my favourite reads of 2020 so far.
Totally recommended, nerds!
🔪🔪🔪
---
Goode girls don't lie…
Perched atop a hill in the tiny town of Marchburg, Virginia, The Goode School is a prestigious prep school known as a Silent Ivy. The boarding school of choice for daughters of the rich and influential, it accepts only the best and the brightest. Its elite status, long-held traditions and honor code are ideal for preparing exceptional young women for brilliant futures at Ivy League universities and beyond.
But a stranger has come to Goode, and this ivy has turned poisonous.
In a world where appearances are everything, as long as students pretend to follow the rules, no one questions the cruelties of the secret societies or the dubious behavior of the privileged young women who expect to get away with murder.
When a popular student is found dead, the truth cannot be ignored. Rumors suggest she was struggling with a secret that drove her to suicide.
But look closely…because there are truths and there are lies, and then there is everything that really happened.
Don't miss this fast-paced suspense story from New York Times bestselling author J.T. Ellison!