★★★
Delacorte Press | 2019
Filed Under: Jamie Lee this Prom Queen ain't.
---
Ughhhhhh…
Here we are again. Welcome to yet another edition of "Krystin tries to read YA!"
Aside from Undead Girl Gang, which I totally fucking loved, I feel like I've been trying for 84 years like that lady from Titanic to get into YA mystery/thrillers and it's just one disappointment after the next.
That's not to say that the books aren't good. Okay? Calm your energy. I'm not here to shit on your genre of choice. In almost every case, it's has been an "it's me, not you" situation. I am just not the right audience for this genre.
I wish I was! I would love to relax with a YA thriller because the R-rated shit can get to be too much. Being constantly inundated with the most heinous plotlines can warp a person who also watches too much news. This planet is a dumpster fire. Yes, I see a therapist regularly, thank you.
I feel like a YA thriller would really help me unwind. Alas, of the 55 books on my "young-adult" Goodreads shelf, I have like 3 of them.
THREE.
Overall, these books make me feel very much like…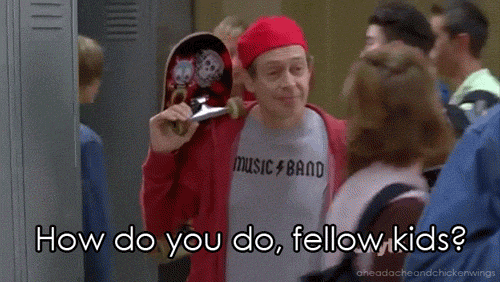 A 16-year-old will say something like "I'm not a child!" And I'm just thinking, bitch you SO ARE?!? Like what are you even talking about?
And then the 18-year-old who works part-time at a grocery store starts decorating her new apartment that has brick walls and quartz countertops and I just want to fucking scream because my first apartment had stained carpets, fake brown-wood laminate cupboards and my bike was stolen. And I was 23.
So, you know…
I'm about to give up on YA. I received McManus' debut novel as a Christmas gift and I have yet to read that. But once I do, rest assured I'm definitely, maybe, most probably going to give up on my quest to find YA thrillers that work for me unless someone I seriously trust suggests something because I have little self-control when it comes to adding books to my TBR.
The gist of Two Can Keep a Secret is this: A 17-year-old twin prom queen disappears in the early 2000s or something. I want to say in the 90s, but I've become painfully aware recently that that was actually 30 years ago. Fuck everythinggggggg.
I digress…
Missing Twin's identical twin leaves her small town of Echo Ridge for Hollywood where she plans to become rich and famous, but fast forward to present day and Acting Twin has popped out her own set of twins, now teens, and finds herself in court-ordered rehab. The L.A. Twins go to live with grandma in Riverdale Echo Ridge, where just five years ago, another prom queen was straight-up murdered.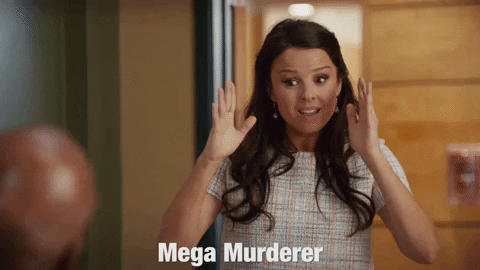 Following along? Okay great…
So, with this year's Homecoming just around the corner, some mysterious bloodthirsty buzzkill has decided that a missing prom queen and a dead one just isn't good enough, so the vibe becomes very much "I'm definitely going to kill someone again."
There's a hit-and-run, some rude graffiti, bloody messages, creepy dolls that no one wants to play with and threatening messages to the school's current Homecoming Court, which shockingly includes L.A. Twin newbie #1, Ellery. Why would she be nominated to Homecoming Court when she's the new girl in town and no one knows her?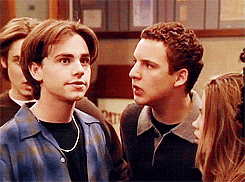 Ellery, a super nerd and True Crime murderino, wraps herself up in the chaos because a hometown killer is just the kind of thing she lives for. She's got some Nancy Drew vibes, for sure. And I'll just quickly walk on passed the fact that everyone she encounters seems to have no idea why she's into true crime like it's a totally unknown concept, and they speak to her like she's a freak, even though true crime is one of the biggest genres in TV, movies and books. But WHATEVER, Ellery has to be special and different somehow.
Overall, I felt this was predictable and tame, but I did like the twist at the end even though the killer reveal was kind of a bust.
I try so hard to not compare YA to adult books, so that's why I'm giving it 3 stars when really this was a 2 or 2.5 star read for me. Also, regular YA readers will probably like it. But, I was pretty bored the whole way through. I didn't find anything within the plot to be exceptionally interesting or gripping. She was a very basic bitch.
My opinion is not at all coming from comparing this to McManus' debut, One of Us is Lying, because like I said it sits untouched on my bookshelf. This opinion is based on merits alone… Well, merits and my bad attitude.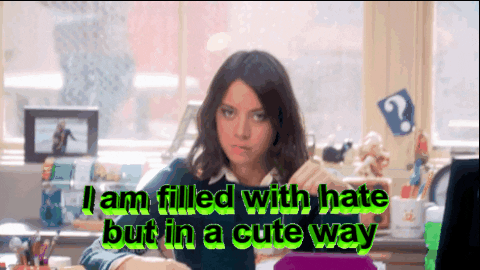 I will say, I do like McManus' writing style. It's not immature or fluffy and the characters are diverse and fully realized, instead of teenage stereotypes or cardboard cutouts, even if in this narrative they can be pretty boring to hang around with.
I appreciated McManus' decision to live firmly in reality with how teenagers trying to solve a crime would actually play out in the real world – the cops wouldn't really give a shit. Here, the teenage sleuth doesn't solve the crime (spoiler? Not really) and the cops basically refuse to share their case information with random teenagers, because why would they ever?
This has a slow pace, lacks any twisty thrills and is pretty predictable in terms of the plot, but the twist ending was a nice touch and I know there are more regular YA readers who will like it, so…whatever, I'm hungry. I'm going to stop writing this now.
🔪🔪🔪
---
Echo Ridge is small-town America. Ellery's never been there, but she's heard all about it. Her aunt went missing there at age seventeen. And only five years ago, a homecoming queen put the town on the map when she was killed. Now Ellery has to move there to live with a grandmother she barely knows.
The town is picture-perfect, but it's hiding secrets. And before school even begins for Ellery, someone's declared open season on homecoming, promising to make it as dangerous as it was five years ago. Then, almost as if to prove it, another girl goes missing.
Ellery knows all about secrets. Her mother has them; her grandmother does too. And the longer she's in Echo Ridge, the clearer it becomes that everyone there is hiding something. The thing is, secrets are dangerous–and most people aren't good at keeping them. Which is why in Echo Ridge, it's safest to keep your secrets to yourself.