★★★
St. Martin's Press | 2019
Filed Under: What it lacks in thrills, it tries to make up for in oral sex.
---
First things first, if you've never read Saul Black before (aka Glen Duncan) do not get to know him by reading this book. I would suggest reading the very first Valerie Hart novel, The Killing Lessons, and if the style works for you, then you've got a new thriller series to read!
I say this because Saul Black is a graphic and gritty author with dark plot points and character arcs that flow from book to book. It's important to understand the whole character and how he writes the plot around that character, to know whether or not his writing works for you. But it works as a standalone as well, if you're okay with missing some character building.
There's also a lot of descriptive sex and violence. So…..
Those of us with more delicate sensibilities would call Black crude or vulgar, and it will knock you off balance if that's not the kind of writing you are expecting or like. The rest of us will be into his writing style because it's honest and visceral, and we like gross shit.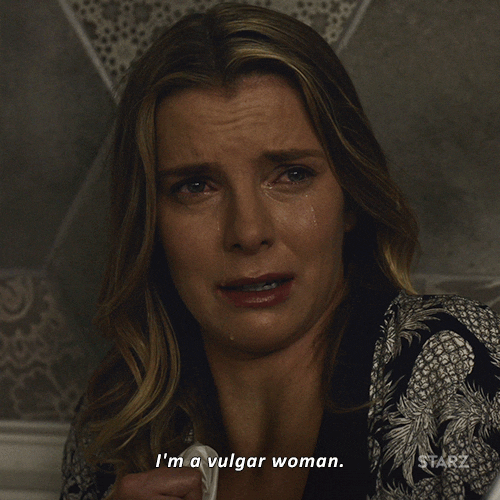 I also say to start with The Killing Lesson because Anything For You is the weakest entry in the Valerie Hart series.
The Killing Lessons blew me away.
LoveMurder wasn't as razzle-dazzle, but I think that's because you can only experience first love once and my reading experience with The Killing Lesson couldn't be duplicated… but I still really liked it. But, Anything For You one was just kind of meh to me and it's a bummer to say that. It seemed as though shocking sexual moments and graphic scenes were thrown in to punch up the drama/shock factor instead of the plot being as captivating as the previous work.
Also, I feel like Valerie was fucking ruined for me in this book in some ways.
She started out as this bitchy, drunk, sexually liberated badass detective, and in this newest instalment, Valerie spent most of her time lamenting pregnancy and motherhood and if her relationship would survive if she chose not to have children. You're also forced to wonder if her decisions are only based on keeping her man around. Gross.
That's not to say that badass characters can't also be mothers. Obviously, motherhood is a totally wild endeavour. If it's true to the character, fucking go for that plotline and make it amazing. But this novel did not feel like the Valerie I knew from the previous novels. She a mess of a human being with a borderline sexual addiction, not a member of the PTA. It felt disingenuous to have her be so concerned about getting/being pregnant for so much of the plot.
Because of this, it was harder for me to connect with the character this time around. Valerie's drama was so distracting, it didn't feel canon. And honestly, it just wasn't compelling storytelling.
To me, and this might just be my feminist buzzkill outlook, but it came across more like a male author didn't know any other thing a woman would care about after three novels and this was the only personal plotline avenue he could see to go. Also gross.
Writers need to realize that strong female characters do not need their storylines to revolve around motherhood. Women can be so much more complex than that and I'm kind of sick of writing this same complaint in my reviews over and over again.
But I digress…
A well-known San Fran prosecutor is murdered in his McMansion, and his wife barely survives being stabbed during. Elsewhere, a sex worker murders a client and buries him in the desert after chopping up his body.
These things are connected, but you really have to work to find out how. The resulting pages try to be a very twisted, onion of a plot, but at times it is a little overwrought, bordering on convoluted. And it pains me to say that. It really does.
Valerie is investigating the murder of the San Fran prosecutor, who she almost slept with after a drunken night out. But if you forget that I told you that detail, don't worry, Valerie will remind you repeatedly.
Is this the worst book I've ever read? No. But it pales in comparison to my previous Saul Black reads. It's still got all the things that make Valerie so special – the attitude, the graphic sex and violence – but the baby stuff is weird and the case isn't very compelling, while simultaneously being a bit too fucking much as it's revealed.
Even still, Valerie finds the right moments in the investigation to follow her own path and do whatever the fuck she pleases to get the job done, and that's why I fell in love with her in the first place.
🔪🔪🔪
---
Critically acclaimed author Saul Black returns with a heart-racing thriller in which a brutal murder forces one woman to reckon with her own past–and her future.
On a hot summer night, a watchful neighbor locks eyes with an intruder and unwittingly alerts the police to a vicious crime scene next door: a lavish master bedroom where a man lies dead. His wife is bleeding out onto the hardwood floor, clinging to life.
The victim, Adam Grant, was a well-known San Francisco prosecutor–a man whose connection to Homicide detective Valerie Hart brings her face-to-face with a life she's long since left behind. Adam's career made him an easy target, and forensic evidence points towards an ex-con he put behind bars years ago. But while Adam's wife and daughter grapple with their tragic loss, Valerie uncovers devastating clues that point in a more ominous direction. Lurking in the shadows of the Grants' pristine life is a mysterious blonde who holds the key to a dangerous past.
As Valerie struggles to forge a new path for herself, the investigation forces her to confront the question: can we ever really leave our pasts behind?
Sophisticated and stunning, Anything for You is an unforgettable thriller that will grip readers long after turning the last page.