As we saw in my post yesterday, 2019 was kind of a giant turd for me in terms of my reading choices. Going through my list, I only rated three books as five-star reads out of the 50 books I read, and one of those was a short-story, so…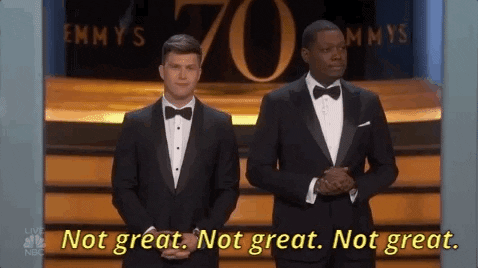 I just wasn't feeling it last year, but 2020 is already looking up *knock on wood*…except for that fucking book I just read that was published by James Patterson's imprint, goddamnit! I didn't realize it had Patterson's fingers in it (on it?) until it was too late. I'll be more careful in the future, but as far as I'm concerned, the book was Patterson adjacent and doesn't break my New Years resolution! Get away from me with that negativity!
Anyway, my review for that – Campfire by Shawn Sarles – will be posted soon…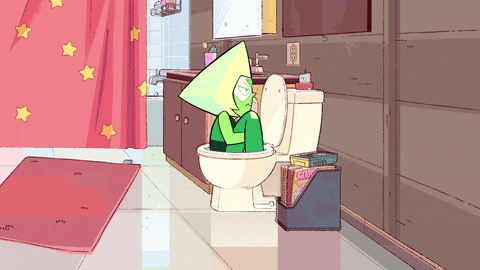 I'm looking back at my "Top Five of 2018" post and laughing about how hopeful I was that 2019 would be better than the previous year, in terms of both reading and humanity. If anything, shit only got worse. We even began 2020 with The Great Orange Mussolini almost starting World War III…
It's just…
I can't…
It's…
Like, why?
And how?
But why?
I just…
So yeahhhhh…listen, I can't take another year of shit books AND shit humanity.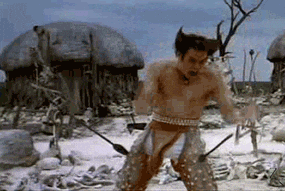 It's just not going to work for me. And my hopes are low that humanity is going to get its shit together, so that leaves me nothing but books. I've got to make some changes to find peace. I was in a reading slump for most of 2019, stuck with books I didn't like and wasn't motivated to pick back up. Because I wasn't reading, I was watching TV and somehow that always ends up with me watching the news (#NicoleWallace4Eva) and becoming stressed out, depressed.
The bad vibes are suffocating!
So, this is my year to DNF all the books that are stifling my good vibes and boring me into a slump. I need some positivity and escapism if we're all going to die because of Trump, or the alt-right idiots or climate change. It doesn't look like Greta Thurnberg is going to save us, but I appreciate her trying.
Good Books Only 2020!
But let's get back to 2019 and the few exceptions to the crap I read.
Not all of the books on my Top Five list were published in 2019, I just happened to read them that year. You know how it goes.
---
🔪Five. The Silent Patient by Alex Michaelides
Rating: ⭐⭐⭐⭐
Filed Under: 1-800-Kill-Kill-Kill
Back of the Book: Alicia Berenson's life is seemingly perfect. A famous painter married to an in-demand fashion photographer, she lives in a grand house with big windows overlooking a park in one of London's most desirable areas. One evening her husband Gabriel returns home late from a fashion shoot, and Alicia shoots him five times in the face, and then never speaks another word.
Alicia's refusal to talk, or give any kind of explanation, turns a domestic tragedy into something far grander, a mystery that captures the public imagination and casts Alicia into notoriety. The price of her art skyrockets, and she, the silent patient, is hidden away from the tabloids and spotlight at the Grove, a secure forensic unit in North London.
Theo Faber is a criminal psychotherapist who has waited a long time for the opportunity to work with Alicia. His determination to get her to talk and unravel the mystery of why she shot her husband takes him down a twisting path into his own motivations—a search for the truth that threatens to consume him…
My Fucking Thoughts: There was a lot of hype surrounding this book's release, and for the most part, it was deserved. For a debut novel, it's pretty impressive and I had a fun time reading it, so one eggplant up for Mr. Michaelides.
The plot is layered and gripping and the twist is quite clever. It was a hell of a first effort. Michaelides can really only get better from here. So, if you feel like giving a debut author a chance, this is recommended! Full review here.
🔪Four. Sometimes I Lie by Alice Feeney
Rating: ⭐⭐⭐⭐
Filed Under: Just One More Chapter
Back of the Book: My name is Amber Reynolds. There are three things you should know about me:
1. I'm in a coma.
2. My husband doesn't love me anymore.
3. Sometimes I lie.
Amber wakes up in a hospital. She can't move. She can't speak. She can't open her eyes. She can hear everyone around her, but they have no idea. Amber doesn't remember what happened, but she has a suspicion her husband had something to do with it. Alternating between her paralyzed present, the week before her accident, and a series of childhood diaries from twenty years ago, this brilliant psychological thriller asks: Is something really a lie if you believe it's the truth?
My Fucking Thoughts: This story is written like the most diabolical onion you've ever encountered in your life. Every time you think you've peeled away a layer that will get you closer to the truth, it turns out that layer was a goddamn LIAR and you're still fucking confused. And now you're crying. Fucking onions! Full review here.
🔪Three. An Anonymous Girl by Greer Hendricks & Sarah Pekkanen
Rating: ⭐⭐⭐⭐
Filed Under: Would Bang
Back of the Book: Seeking women ages 18–32 to participate in a study on ethics and morality. Generous compensation. Anonymity guaranteed.
When Jessica Farris signs up for a psychology study conducted by the mysterious Dr. Shields, she thinks all she'll have to do is answer a few questions, collect her money, and leave.
Question #1: Could you tell a lie without feeling guilt?
But as the questions grow more and more intense and invasive and the sessions become outings where Jess is told what to wear and how to act, she begins to feel as though Dr. Shields may know what she's thinking… and what she's hiding.
Question #2: Have you ever deeply hurt someone you care about?
As Jess's paranoia grows, it becomes clear that she can no longer trust what in her life is real, and what is one of Dr. Shields' manipulative experiments. Caught in a web of deceit and jealousy, Jess quickly learns that some obsessions can be deadly.
Question #3: Should a punishment always fit the crime?
My Fucking Thoughts: The plot was always moving which created a "thriller" like quality, but it was also quiet. It was deliberate and calm in its choices and I really appreciated the quiet precision with which this book operated.
In my humble-ish opinion, in order to love this book, you need to go into it not expecting to be "thrilled" but to have your mind and perceptions played with. Letting the elements of paranoia wash over you without ever expecting the jump scare that isn't coming.
There are a lot of subtle moments of suspense – feelings of being watched, stalked, characters that are scared (without the dramatics.) It's a cracker of a psychological thriller, with a heavy leaning on the psychological side, which I found so fascinating and engrossing that I finished this in just a couple of sittings over the weekend. Full review here.
🔪 Two. City of Windows (Lucas Page, #1) by Robert Pobi
Rating: ⭐⭐⭐⭐½
Filed Under: Setting Dopeness
Back of the Book: During the worst blizzard in memory, an FBI agent in a moving SUV in New York City is killed by a nearly impossible sniper shot. Unable to pinpoint where the shot came from, as the storm rapidly wipes out evidence, the agent-in-charge Brett Kehoe turns to the one man who might be able to help them–former FBI agent Lucas Page.
Page, a university professor and bestselling author, left the FBI years ago after a tragic event robbed him of a leg, an arm, an eye, and the willingness to continue. But he has an amazing ability to read a crime scene, figure out angles and trajectories in his head, and he might be the only one to be able to find the sniper's nest. With a new wife and family, Lucas Page has no interest in helping the FBI–except for the fact that the victim was his former partner.
Agreeing to help for his partner's sake, Page finds himself hunting a killer with an unknown agenda and amazing sniper skills in the worst of conditions. And his partner's murder is only the first in a series of meticulously planned murders carried out with all-but-impossible sniper shots. The only thing connecting the deaths is that the victims are all with law enforcement–that is until Page's own family becomes a target.
To identify and hunt down this ruthless, seemingly unstoppable killer, Page must discover what hidden past connects the victims before he himself loses all that is dear to him.
My Fucking Thoughts: Booknerds, you have to hear the words coming out of my metaphorical mouth right now: Robert Pobi is a firecracker writer! I'm beating myself up that I've not read him sooner. His prose are clever, colourful and unique, touched with subtle humour and personal opinions that elevate the novel to that often sought place in crime fiction – a place where the story feels human, not just dark and serious and unreal.
Honestly, everything about this was just extra as hell. Pobi's writing is full of flare and snark and sparkle, but it does dance on the border of occasionally trying too hard to be edgy. His characters feel new and strange and so wonderfully crafted that they are basically real people.
I enjoyed the fuck out of this. Full review here.
🔪 One. No Exit by Taylor Adams
Rating: ⭐⭐⭐⭐⭐
Back of the Book: On her way to Utah to see her dying mother, college student Darby Thorne gets caught in a fierce blizzard in the mountains of Colorado. With the roads impassable, she's forced to wait out the storm at a remote highway rest stop. Inside, are some vending machines, a coffee maker, and four complete strangers.
Desperate to find a signal to call home, Darby goes back out into the storm . . . and makes a horrifying discovery. In the back of the van parked next to her car, a little girl is locked in an animal crate.
Who is the child? Why has she been taken? And how can Darby save her?
There is no cell phone reception, no telephone, and no way out. One of her fellow travelers is a kidnapper. But which one?
Trapped in an increasingly dangerous situation, with a child's life and her own on the line, Darby must find a way to break the girl out of the van and escape.
But who can she trust?
My Thoughts: Hands down, this is my favourite book of the year! Reading No Exit was an exercise in cinematic writing. I would honestly give this five stars just based on the writing skill alone, it was that seamless and riveting. This was so fun and so gripping, and deceptively linear. There is a clever, extra level to the plotting that made me literally GIDDY and that's what bumps this up from a 4-star thriller, to a dope AF 5-star thriller. *air guitar solo* Wah-wahwwww-wahhw. Full review here.
You may have noticed that I only put one of my five-star reads on the list and that's because the other two didn't feel like they fit with that list, but they get an honourable mention in their own categories.
My Other ⭐⭐⭐⭐⭐'s for 2019:
Short-Story: Hannah-Beast by Jennifer McMahon
Non-Fiction: Working Stiff – Two Years, 262 Bodies and the Making of a Medical Examiner by Judy Melinek and T.J. Mitchell
---
And that's it! The choices have been made. I'm locked in.
Did you read any of these in 2019? Did you like them? Am I right? Or do you think I've completely got my head up my ass?
Trick question! The answer is: A little bit of both.
Stay safe. Be Kind. But, take no shit.
Later, Booknerds ✌️🔪