"When mom called to tell me the news, I was surprised at first that Raymond Quinlan was capable of something so human as dying."
★★★★
Simon & Schuster | 2019
Filed Under: I don't want to be in your will that much
---
I'm a huge fan of Blake Crouch and this book by Andrew Pyper is giving me some serious Crouch vibes. I'm not mad about it. This is the first book I've read by Pyper but it won't be my last. The Homecoming was pretty much the shit if you're into dark thrillers with a horror-sci-fi undertone.
The Quinlan family has lost their patriarch, the mysterious and absent Raymond Quinlan. He was a workaholic who left his children – Aaron, Franny and the youngest, Bridge – with some daddy issues. But all his work and bad parenting also left behind a few million in assets, so how bad can an absent father really be in that case?
Belfountain is a huge estate in the PNW that includes cabins, a lodge and an old Christian summer camp on the grounds. It's worth a cool thirty million in the right market conditions and it technically now belongs to the remaining Quinlans. But, in order for them to get their hands on their cut of their father's will, they have to agree to spend 30 days on the estate and have no contact with the outside world.
I mean, that sounds weird and fucked up and you have to ask yourself, seriously what kind of father did they get stuck with? But it's still a few million each and at this point in my life I would do a lot of fucked up things for a few million.
Maybe the minute I found the old Christian summer camp with creepy religious quotes mixed with satanic symbols, I might have had a few second thoughts. I'd consider making like a fetus and aborting the mission. You know, unless I lived in Alabama or Missouri or any of those back-assward states that now give women less rights over their own bodies than a fucking corpse has, but whatever… I digress. Don't @ me.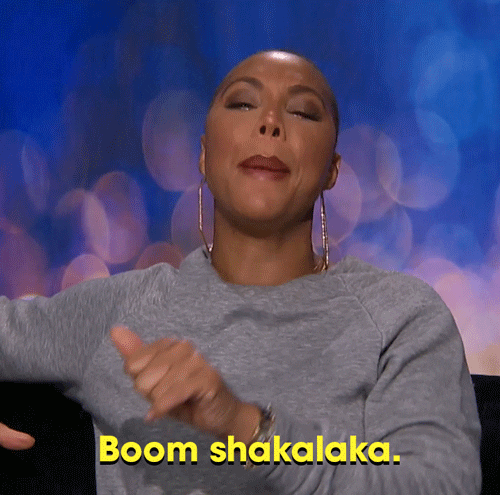 That's pretty much all I can say about the plot, which is everything you'll find out within the first 10% of the book anyway. The rest is better experienced if you have absolutely no idea what's going on, kind of like a Crouch novel. And also kind of like a Crouch novel, nothing is ever what it seems. It's occasionally a little far-fetched, but the characters, the setting and the plot are treated with such honesty and care, that suspension of disbelief is easy to come by.
This was part horror-slasher in the woods and part thriller, with dashes of locked-room mystery and sci-fi. The writing is minimalist in description, except where it counts – namely the creepy stuff.
It leans heavily on dialogue and interactions to bring the characters and relationships to life, which is my favourite kind of writing. It doesn't feel bogged down or overstuffed, giving the pace a kick in the ass when it was needed and an atmosphere that was creepy, but vibrant.
If you like thrillers with unexpected plot elements, I recommend this for real. I also recommend women's rights.
🔪🔪🔪
---
Bestselling author Andrew Pyper returns with a riveting psychological thriller about how the people you've known your whole life can suddenly become strangers.
What if everything you knew about the people you loved was a lie?
After the death of their absentee father, Aaron and Bridge Quinlan travel to a vast rainforest property in the Pacific Northwest to hear the reading of his will. There, they meet up with their mother and troubled sister, Franny, and are shocked to discover the will's terms: in order to claim their inheritance they must all remain at the estate for thirty days without any contact with the outside world. Despite their concerns, they agree.
The Quinlans soon come to learn their family has more secrets than they ever imagined—revelations that at first inspire curiosity, then fear. Why does Bridge have faint memories of the estate? Why did their father want them to be sequestered there together? And what is out there they feel pulling them into the dark heart of the woods?
The Homecoming is at once a gripping mystery, a chilling exploration of how our memories can both define and betray us, and a riveting page-turner that will have you questioning your very existence.
Book source: Simon & Schuster via NetGalley in exchange for a review