Look, it's no secret that I'm a picky reader and I tear books to shreds like it's my fucking job. (It's not and I don't get paid for this.)
I have no shame or guilt in how I come across. Quite honestly, I wear my Book Bitch reputation like a badge of honour. I don't do sugar-coating. I don't do polite for the sake of someone's feelings (that's called lying.) And I don't beat around the bush. Either I like something or I don't, and if I don't I'll let you know why so that you don't waste your sweet, precious life reading turds. Or on the flip-side, maybe all the things I don't like, you do. And you'll walk away from a negative review thinking you want to read the book.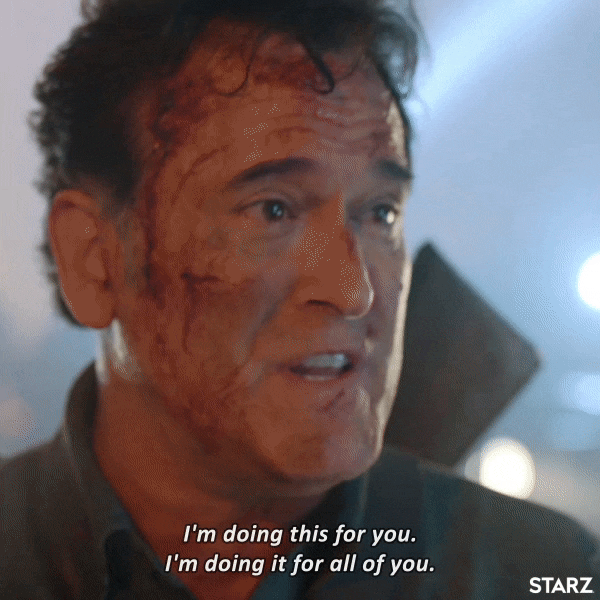 Either way, Inspector Turd Miner, at your service.
If you're a writer – I do it so you can get better. No one ever grew from being told they were perfect just the way they are. I'm not here to tear you down, personally, only technically. I will have lots to say about plot points, pacing and other technical attributes of a novel, but I keep the other shit out of it. I think that's important. And if you want to be a great writer, then listen to the negative reviews that are actually blunt, constructive criticism of the writing itself. I'm not saying listen to the shit talking. There's a difference. I try not to go there… except for where James Patterson is concerned! *shakes fist* PATTERSON!!!!!
I don't tear things down just for the fun of it, I do it so that everyone can grow. Do I have fun though? Obviously or I wouldn't be here. (Like I said, I'm not getting paid.)
The upside to being brutally honest is that people trust me. If I say something is good, my friends tend to want to read it. Writers, publicists and publishers ask me to review things because 1) they are ballsy, and 2) if I like their book it's going to stand out like a rose in a turd mine.
The metaphor there being that most of my reviews aren't positive. Thank you.
In 2018, a read a few turds. And for one of my first posts in 2019, let's take a look back at those books that have inspired me to start DNFing in the new year.
---
🔪When the Serpent Bites (The Starks Trilogy, #1) by Nesly Clerge
Rating: ⭐
Filed Under: MC I Want to Dropkick
Back of the Book: Frederick Starks has it all—a gorgeous wife who was his high school sweetheart, three beautiful children, a mansion and cars others envy, millions in the bank, respected in his community, admired by his employees, loved and respected by loyal friends. He revels in the hard-earned power and control he's acquired.
As the saying goes, "All that glitters is not gold," which Starks discovers when gut-wrenching betrayal by his wife sends him over the edge and into a maximum security prison.
There, Starks is a new "fish," stripped of nearly everything he's always relied on. In that place, where inmates and guards have their own rules and codes of conduct, Starks is forced to face the darker side of life, and his own darker side, especially when the betrayals, both inside and outside the prison, don't stop.
He must choose which path to follow when the line between right and wrong becomes blurred: one that leads to getting out of the physical and emotional hellhole he finds himself in or one that keeps him alive.
My Fucking Thoughts: No one wants to read a lead character that just fucking sucks the whole time.
I'm not saying they can't be evil or bad. Anti-heros are some of my favourite characters. Walter White, for instance. Characters can be on the evil spectrum and still be likeable. But they have to have redeeming qualities. That could be nothing more than an asshole who is super funny. But there has to be something there.
But Starks just sucks.
He is a giant, sexist angry man-baby who refuses to take responsibility for any of his actions. He continually passes the blame onto his wife because she cheated. When his therapist suggests that perhaps his wife strayed from the marriage because Starks was an emotionally absent husband, who didn't understand how to love his wife (which is TRUE), Starks is like, no, that makes no sense, and goes right back to being a giant douche.
At first, I thought this was going to be an emotional learning journey for Starks, albeit one that was taking forever to get into, but a journey nonetheless. How could a story employ a main character that doesn't evolve at all? Well, apparently it can happen. Read my full review here.
🔪The Last Mrs. Parrish by Liv Constantine
Rating: ⭐
Filed Under: Problematic AF
Back of the Book: Amber Patterson is fed up. She's tired of being a nobody: a plain, invisible woman who blends into the background. She deserves more—a life of money and power like the one blond-haired, blue-eyed goddess Daphne Parrish takes for granted.
To everyone in the exclusive town of Bishops Harbor, Connecticut, Daphne—a socialite and philanthropist—and her real-estate mogul husband, Jackson, are a couple straight out of a fairy tale.
Amber's envy could eat her alive . . . if she didn't have a plan. Amber uses Daphne's compassion and caring to insinuate herself into the family's life—the first step in a meticulous scheme to undermine her. Before long, Amber is Daphne's closest confidante, traveling to Europe with the Parrishes and their lovely young daughters, and growing closer to Jackson. But a skeleton from her past may undermine everything that Amber has worked towards, and if it is discovered, her well-laid plan may fall to pieces.
With shocking turns and dark secrets that will keep you guessing until the very end, The Last Mrs. Parrish is a fresh, juicy, and utterly addictive thriller from a diabolically imaginative talent.
My Fucking Thoughts: This is a more controversial one-star rating because this was a big book, with big international push – even Reese Witherspoon picked it as a Book of the Month for her book club. Lots of people loved it – so much so that my review even went so far as to make me block some people on Goodreads for the first time ever. Goodreads! I never thought I'd see the day. This one reader, who gave the book 5-stars, claimed my call for readers to "buckle up, bitches!" was inherently misogynistic and therefore my opinions thereafter didn't hold any weight on the matter. But she was a whiny fuck and my review was totally right on, I don't care what anyone says.
Fuck this steaming pile of misogynistic bullshit book.
"Some women get everything. Some women get everything they deserve."
What Daphne deserves is to be free of Jackson. To regain control of her life, the lives of her children and move on from the prison she was living in, even if she had "everything". Okay, great. Agreed. You can't put a price on freedom.
But in order for Daphne to escape her personal hell, Amber must take her place in her abusive marriage. And we, as the readers, are supposed to want this. We're supposed to cheer this. We're supposed to think it's inspired!
We're supposed to want a woman to be a victim of domestic abuse because that is a just punishment.
Are you fucking kidding me? Read my full review here.
🔪Never Never (Detective Harriet Blue, #1) by James Patterson & Candice Fox
Rating: ⭐⭐
Filed Under: Kinda Shitty
Back of the Book: When Sydney police department sex crimes detective Harriet Blue is called into her boss's office, she never imagined it would be to tell her that her brother is the prime suspect in the brutal murders of three women.
Shocked and in denial, Harry is transferred to Perth to avoid the media exposure this case will attract. Harry is sent into the outback – the never never – to investigate the disappearance of mine worker Danny Carter. The mining town is a seedy place, full of money and immoral ways to spend it. As Harry delves deeper into the murky lives of these miners, she finds that Danny isn't the first to go missing.
My Fucking Thoughts: THIS IS ANOTHER EXAMPLE OF WHY I DON'T READ JAMES PATTERSON.
My biggest problem with this book is that the story line of Harry's brother being a serial killer was wayyyyyyy more interesting than some boring miners and sniper in the desert. And unfortunately, it's more of a plot device to get Harry into the Outback than it is an actual plot line. The real plot unfolds with a pretty obvious sense of being contrived; nothing organic or natural about it. Read my full review here.
🔪Missing, Presumed (DS Manon, #1) by Susie Steiner
Rating: ⭐⭐
Filed Under: MC I Want to Dropkick
Back of the Book: A MISSING GIRL
Edith Hind is gone, leaving just her coat, a smear of blood and a half-open door.
A DESPERATE FAMILY
Each of her friends and relatives has a version of the truth. But none quite adds up.
A DETECTIVE AT BREAKING POINT
The press grows hungrier by the day. Can DS Manon Bradshaw fend them off, before a missing persons case becomes a murder investigation?
My Fucking Thoughts: If you've ever thought to yourself "what would Bridget Jones be like as a homicide detective?" …then I think you'll want to read this book.
Overall I found this to be severely lacking on the police procedural part and overwrought on the personal "character-study" side, like to such an annoying degree that I'm physically disappointed by this book. It's certainly not what it was presented to be on the jacket or in the blurbs.
The main character, though, DS Manon, was the fucking WORSTTTTT. She is a 39-year-old woman who spends 90% of the novel being an insane girlfriend and crying about her empty uterus. Read my full review here.
🔪The Confession by Jo Spain
Rating: ⭐⭐
Filed Under: This Sucks IDC Fight Me
Back of the Book: Late one night a man walks into the luxurious home of disgraced banker Harry McNamara and his wife Julie. The man launches an unspeakably brutal attack on Harry as a horror-struck Julie watches, frozen by fear.

Just an hour later the attacker, JP Carney, has handed himself in to the police. He confesses to beating Harry to death, but JP claims that the assault was not premeditated and that he didn't know the identity of his victim. With a man as notorious as Harry McNamara, the detectives cannot help wondering, was this really a random act of violence or is it linked to one of Harry's many sins: corruption, greed, betrayal?

This gripping psychological thriller will have you questioning, who – of Harry, Julie and JP – is really the guilty one? And is Carney's surrender driven by a guilty conscience or is his confession a calculated move in a deadly game?
My Fucking Thoughts: I don't think I've ever read a "thriller" this unimpressive before. And by that I mean, it's like the author wasn't even trying. For real, this was slowwwwwwwww. Boring, even.
The Confession by Jo Spain is billed as a dark thriller, but it's really more of a depressing autobiography of the main characters, whose POVs we have to endure get to experience; how they got to that moment in 2012 when a banker is getting his head bashed in by a stranger with a golf club. These POVs take us all the way back to childhood in some cases, and quite honestly it was tedious as hell and in most cases, completely fucking irrelevant. Read my full review here.
🔪The Ancient Nine by Ian K. Smith
Rating: ⭐⭐
Filed Under: Boooooringggg ZZZzz
Back of the Book: Spencer Collins thinks his life at Harvard will be all about basketball and pre-med; hard workouts and grinding work in class. The friends he's made when he hits the storied ivy-clad campus from a very different life in urban Chicago are a happy bonus. But Spencer is about to be introduced to the most mysterious inner sanctum of the inner sanctum: to his surprise, he's in the running to be "punched" for one of Harvard's elite final clubs.
The Delphic Club is known as "the Gas" for its crest of three gas-lit flames, and as Spencer is considered for membership, he's plunged not only into the secret world of male privilege that the Gas represents but also into a century-old club mystery. Because at the heart of the Delphic, secured deep inside its guarded mansion club, is another secret society: a shadowy group of powerful men known as The Ancient Nine.
Who are The Ancient Nine? And why is Spencer—along with his best friend Dalton Winthrop—summoned to the deathbed of Dalton's uncle just as Spencer is being punched for the club? What does the lore about a missing page from one of Harvard's most historic books mean? And how does it connect to religion, murder, and to the King James Bible, if not to King James himself?
My Fucking Thoughts: You ever read a novel and can immediately tell it's written by a first-time author because they don't know how to chill the fuck out with descriptive passages and scenes that don't further a plot? Yeah. This book suffers from that in abundance.
This results in things like how evenly spaced dishes are on the table, how a garden is situated and the style of leather on a chair and what metal the studs are around the edging. The author goes so far as to add in a map of the area like we're going to fucking Middle Earth. It's a university campus!
This book insists too much upon itself, trying too hard to beat a reader over the head with exactly how things look, and focussing less on how they feel. It sacrifices pacing for the sake of description. Read my full review here.
🔪The Breakdown by B.A. Paris
Rating: ⭐⭐
Filed Under: MC I Want to Dropkick
Back of the Book: Cass is having a hard time since the night she saw the car in the woods, on the winding rural road, in the middle of a downpour, with the woman sitting inside—the woman who was killed. She's been trying to put the crime out of her mind; what could she have done, really? It's a dangerous road to be on in the middle of a storm. Her husband would be furious if he knew she'd broken her promise not to take that shortcut home. And she probably would only have been hurt herself if she'd stopped.
But since then, she's been forgetting every little thing: where she left the car, if she took her pills, the alarm code, why she ordered a pram when she doesn't have a baby.
The only thing she can't forget is that woman, the woman she might have saved, and the terrible nagging guilt.
Or the silent calls she's receiving, or the feeling that someone's watching her…
My Fucking Thoughts: B.A. Paris seems to have a habit of writing the most annoying female main characters – dumb, slow-on-the-upswing and insecure – who are married to the most obviously untrustworthy men. I can't be the only one who is seeing the perfect, loving and thoughtful husband routine as completely shady? Maybe it's because I'm married and 100% woke to the fact that even the most romantic of men are not going to be perfect. If they are, they are trying to bamboozle you, bitch! Read my full review here.
🔪The Marriage Pact by Michelle Richmond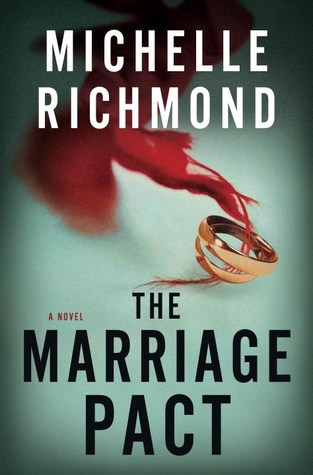 Rating: ⭐⭐
Filed Under: I Can't Even With This
Back of the Book: Newlyweds Alice and Jake are a picture-perfect couple. Alice, once a singer in a well-known rock band, is now a successful lawyer. Jake is a partner in an up-and-coming psychology practice. Their life together holds endless possibilities. After receiving an enticing wedding gift from one of Alice's prominent clients, they decide to join an exclusive and mysterious group known only as The Pact.
The goal of The Pact seems simple: to keep marriages happy and intact, and most of its rules make sense: Always answer the phone when your spouse calls. Exchange thoughtful gifts monthly. Plan a trip together once per quarter. . . .
Never mention The Pact to anyone.
Alice and Jake are initially seduced by the glamorous parties, the sense of community, their widening social circle of like-minded couples–and then one of them breaks the rules. The young lovers are about to discover that for adherents to The Pact, membership, like marriage, is for life, and The Pact will go to any lengths to enforce that rule. For Jake and Alice, the marriage of their dreams is about to become their worst nightmare.
My Fucking Thoughts: OMG this was so fucking dumb. And I love cults!
I wanted to this be so much more than it was. While the writing isn't bad, I was endlessly annoyed with the execution of the idea, the plot path, the characters and The Pact's ability to be a dictatorship outside of the law, with no tangible motivation about why they would go to such lengths for other people's marriages. It's just weird. Read my full review here.
🔪 The Flight Attendant by Chris Bohjalian
Rating: ⭐⭐
Filed Under: I Can't Even With This
Back of the Book: Cassandra Bowden is no stranger to hungover mornings. She's a binge drinker, her job with the airline making it easy to find adventure, and the occasional blackouts seem to be inevitable. She lives with them, and the accompanying self-loathing. When she awakes in a Dubai hotel room, she tries to piece the previous night back together, already counting the minutes until she has to catch her crew shuttle to the airport. She quietly slides out of bed, careful not to aggravate her already pounding head, and looks at the man she spent the night with. She sees his dark hair. His utter stillness. And blood, a slick, still wet pool on the crisp white sheets. Afraid to call the police—she's a single woman alone in a hotel room far from home—Cassie begins to lie. She lies as she joins the other flight attendants and pilots in the van. She lies on the way to Paris as she works the first class cabin. She lies to the FBI agents in New York who meet her at the gate. Soon it's too late to come clean—or face the truth about what really happened back in Dubai. Could she have killed him? If not, who did?
My Fucking Thoughts: The whole novel hinged on one plot point that I thought was rationally flimsy – the idea that Cassie would doubt the story of why her one-night stand was murdered. as told to her by the FBI, and go to bat for someone she didn't know, putting her life in danger with the FBI and the Russian government. All of that because the victim washed her hair before they had sex??
I mean putting aside how fucking gross that mental picture is, it's a pretty stupid reason to go hog-wild on behalf of a dead guy. I think 9 times out of 10, if the FBI said to you, "that man who you barely know was murdered was killed by a Russian assassin," you'd be like, "It's amazing I'm not dead as well, so peace out. Let me move on from this fucking craziness. RIP."
What you would not do is say, "You know, FBI man? I think you're wrong. He washed my fucking hair. MY HAIR. You've got this all wrong and I'm going to prove it!" Read my full review here.
---
Oh lort, even writing up this post has given me some rage vapours. I need to sit down. Oh, I am sitting down.
What were your least favourite books of the year? I need to know so I can avoid them or adjust my expectations accordingly.
And do you DNF books? Why or why not?
It's part of my resolutions this year to DNF anything I know I'm not going to like by the end. Books like that – like the ones on this list – usually reveal themselves pretty early to me. I've never hated something and then gone on to love it, you know?
Stay safe. Be Kind. But, take no shit.
Later, Booknerds ✌️🔪