★★★
Canelo | 2018
Filed Under: Dan Abram's Pecs
---
Welcome to another edition of Krystin Struggles To Write A Review For A Book That Was Just Okay!
These are my least favourite reviews to write. I think I'm a person who creatively operates best under strong swings on the emotional spectrum. Writing a review for a book that didn't get me fired up either way is kind of like being asked "how was your weekend?" by an expectant colleague and struggling to come up with an answer because all you did was lay around in your PJs mindlessly watching repeats of Live PD.
That Dan Abrams sure does like some tightly fit sweaters. And I am not complaining.
I don't know, guys… Do you want to talk about this book or do you want to talk about Dan Abrams' wardrobe? I'm leaning more towards the wardrobe. Blue is really his colour.
Alright, alright! Let's do this.
So, is it just me or is it kind of starting to feel like we've become over-saturated with UK detective novels featuring unfeeling female leads? I feel like each time I pick up a new series starter in this vein, I'm really waiting for something different or exciting to take place, but they all kind of follow the same path that's been cleared before by someone else. It's starting to feel a little bit trampled around here.
Maybe I just need to pick the one I like the most and stick with it because nothing else I'm reading in this genre is really sparking my book nerd fire.
I will say, this was a decidedly darker approach to the typical fare and I really liked that aspect.
DI Kelly Porter is a transplant… back to her hometown. She picks up three cases for her new team and quickly finds that they are all related to a human trafficking ring. Other than that, I couldn't really tell you much about the world being created here by the author, Rachel Lynch.
I found the main character, Kelly Porter, to be likeable enough, but she's lacking a distinct voice and some humour. Her sister, who is barely in the novel at all, had the biggest personality of anyone in the book – make of that what you will. Porter's colleagues were grey blobs, just different versions of DCI and DS and DI and DC with new last names. There was no team atmosphere, no sense of how things function. The character development was lacking, really even I'd go so far as to say character creation was stunted. It came across as very flat.
Some kind of scandal has forced Porter from London Metro back to her small hometown, and I wish that had been explored more, maybe tied into the wrap-up to create a cliffhanger-esque ending. I feel like there were layers here that could have been developed to add some texture and depth to the overall sense of who Kelly is and where she works and what her life is like and what's coming her way.
The novel was mostly told from the perspective of the bad guys. To me, it felt like uneven plot development and a lack of accessibility to the main character who should have been the most captivating touchstone for the reader.
Truth be told, I'm a sucker for good character creation. I like a personality that pops off the page. I like gallows humour and moments of conversation/banter that naturally lend to insight and understanding and humanity. And I find that when the main character is well developed in this way, it really elevates the rest of the cast. Actually, not just the cast, but the plot as well. Because crime fiction is very linear – in the sense of you have a bad guy, you need to catch the bad guy and there are clues along the way to do that.
In the procedural genre, those clues and following lines of inquiry, are really all you get until catching the bad guy is complete. It can get kind of boring if the characters you're investigating with are mostly lifeless. There need to be moments of humour and heart, and I'm missing that from a lot of procedurals lately.
So, this is where my review will differ from others. It's a solid 3-star novel, right down the middle. Nothing amazing, but not bad either. While other reviewers are raving about this, to me it all comes down to character and if the plot is there. And yes, there is a plot here, one that is mostly well-thought-out, if not a little predictable. By the 40% mark I had solved the cases, while the other detectives were still wondering how the pieces fit.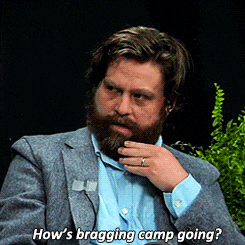 What this is missing is polish, vibrant characters and a more unique voice for the genre. I get that it's procedural, so "thrills" aren't necessarily part of the package, but a little suspense could have gone a long way. It was pretty uneventful in that department – no twists or thrills to speak of.
This type of crime fiction is a dime a dozen lately, and I'd really be more excited about it if it had featured something special to set it apart. As it is, it's a procedural with a decent crime but a gaping hole (that's what she said) where tangible characters should be. The writing is good, prose decent enough. Not amazing, but not bad either.
I think if you're a big fan of UK procedurals with straight-faced characters you'll definitely enjoy it. I liked it enough, but I'm still more interested in Dan Abrams' pectorals.
🔪🔪🔪
---
Kelly's gut turned over as she realized the danger she was in. She heard no sirens. She knew that she was simply collateral. To these men who made a lot of money from the suffering of others, they'd have no problem snuffing her out.
After a scandal forces D. I. Kelly Porter out of the Met, she returns to her home turf in the Lake District. Crimes in the Cumbrian constabulary tend to be of the minor sort, but Kelly begins work on a cold case that shocked the local community – the abduction and brutal murder of ten-year-old Lottie Davies.
Meanwhile, Kelly is also investigating two seemingly straightforward crimes: a case involving an illegal immigrant, and a robbery following the death of local businessman Colin Day. But evidence comes to light that reveals a web of criminal activity beyond anything Kelly imagined. Behind the veneer of sleepy, touristy towns lies a dark and dangerous underworld. As Kelly threatens to expose those with much to lose, she risks paying the ultimate price to get to the truth…
Book source: The publisher via NetGalley in exchange for a review