"And to think you were worried about a damn shower curtain. Nothing says 'serial killer' like a chest freezer in a garage."
★★★★★
Minotaur Books | 2021
Filed Under: Contract killer is yoga pants
---
This must be the year where I just can't take anymore terrible shitty shitty shit, that all of my favourite things have become fun, light, optimistic good times. I'm as shocked as you are, I'll creep it real.
I did not see this shift in my life coming, I just know it's here so I'm leaning into it. If we want to get all therapy-lite about it, I definitely know it's a response to these COVID times.
I've had it up to my double chin with this planet, so all the things that have lit my feelings on fire in 2021 have been good good stuff, you know?
For the last couple months, there hasn't been a true-crime doc or horror movie insight. I've rewatched Notting Hill and You've Got Mail like half a dozen times.
Ted Lasso? I am fucking IN LOVE with him. I wait for Friday nights like a child waiting for Saturday morning cartoons. Not because I'm excited for the weekend, but because I need me some Lasso sweetness and Roy Kent grunts. Simple as that.
And when it comes to books? Finlay Donovan is Killing It might just be my favourite read of 2021 (so far – it's only September, so who knows what the end of the year will bring.) Trust me when I tell you, I was not fucking expecting that when I borrow this from the library, but here we are.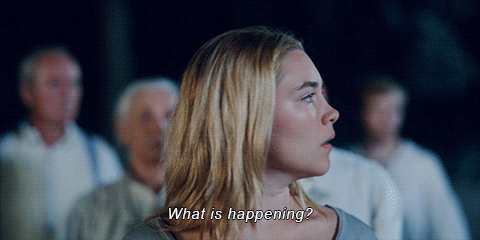 Continue reading

"Review: Finlay Donovan is Killing It (Finlay Donovan, #1) by Elle Cosimano"