"[Fear] is the relinquishment of logic, the willing relinquishing of reasonable patterns. We yield to it or we fight it, but we cannot meet it halfway."
★★
Viking | 1959
Filed Under: THERE ARE TOO MANY DOORS.
---
The first time I ever came across this story was in 1999 when I was 14 years old and watched The Haunting for the first time.
Is it a good movie? Not really. But, Catherine Zeta-Jones and Liam Neeson in a murderous, haunted house? That's always going to be a yes from me. And that scene where Owen Wilson gets his head lobbed off? Scared the shit out of me twenty years… TWENTY YEARS AGO?! Omg. *vomits in mouth*
So, there's some nostalgia linked to this for me in terms of shitty 90s horror movies that I still have a fondness for.
I later saw the original 1963 adaptation which just didn't really work for me because I was a dumbass teenager with a myopic view of entertainment and a shitty attitude.
In 2001, Scary Movie 2 pulled heavily from The Haunting and it has been seared into my brain ever since.
In fact, while I was reading this I suddenly had a desire to watch Scary Movie 2, so I did, and that was arguably a bad idea because for the rest of the book all I could picture was Chris Elliot with his gross tiny fucking hand.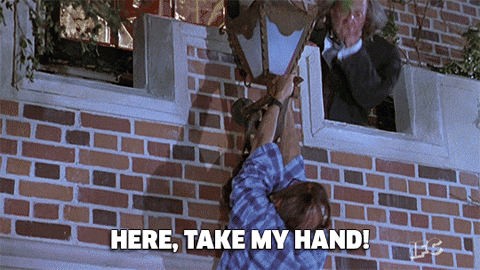 Say what you want about quality, but the moronic movie is funny as hell.
Continue reading

"Review: The Haunting of Hill House by Shirley Jackson"