"[Fear] is the relinquishment of logic, the willing relinquishing of reasonable patterns. We yield to it or we fight it, but we cannot meet it halfway."
★★
Viking | 1959
Filed Under: THERE ARE TOO MANY DOORS.
---
The first time I ever came across this story was in 1999 when I was 14 years old and watched The Haunting for the first time.
Is it a good movie? Not really. But, Catherine Zeta-Jones and Liam Neeson in a murderous, haunted house? That's always going to be a yes from me. And that scene where Owen Wilson gets his head lobbed off? Scared the shit out of me twenty years… TWENTY YEARS AGO?! Omg. *vomits in mouth*
So, there's some nostalgia linked to this for me in terms of shitty 90s horror movies that I still have a fondness for.
I later saw the original 1963 adaptation which just didn't really work for me because I was a dumbass teenager with a myopic view of entertainment and a shitty attitude.
In 2001, Scary Movie 2 pulled heavily from The Haunting and it has been seared into my brain ever since.
In fact, while I was reading this I suddenly had a desire to watch Scary Movie 2, so I did, and that was arguably a bad idea because for the rest of the book all I could picture was Chris Elliot with his gross tiny fucking hand.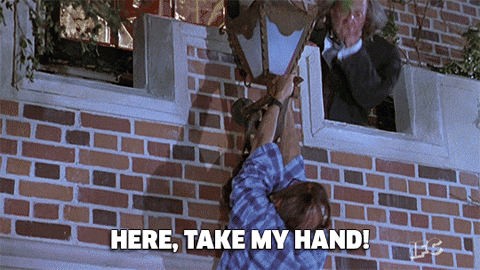 Say what you want about quality, but the moronic movie is funny as hell.
Last year, like so many others, I watched and LOVEDDDDDDDD the Netflix series The Haunting of Hill House, though arguably, very little of the plot is the same as the book.
But, it made me realize I should probably, after all these years of watching and liking all the adaptations, read the fucking source material.
So, here we are, and….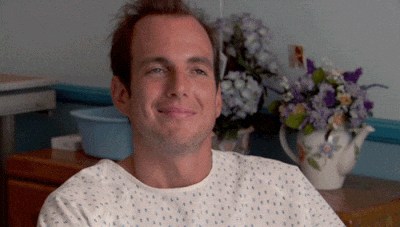 The fact is, me and classic literature do not get along.
I have all the respect in the world for the work itself and the author; the ideas and the inspiration classic novels have been to those that come after them. But fuck me if every classic I've ever read isn't a boring snoozefest.
In Shirley Jackson's classic, Dr. Montague is a professor of the occult who is seeking to prove that ghosts and hauntings are real. The object of his study is Hill House, a haunted and brooding mansion in a small town, which is surrounded by forest. And don't tell the local townfolk you're there to visit Hill House or you'll get the cold shoulder.
Sounds pretty typical, but in 1959 this was as close to an original concept as you could get, or at the very least, not done-to-death.
Of course, Dr. Montague needs lab rats to help him prove his spooky hypothesis, so tagging along is Theodore, Eleanor and Luke, who happens to be the heir to the mansion. In 90s terms, that's Catherine Zeta-Jones, Lili Taylor and Owen Wilson.
Eleanor, for argument's sake, is the main character of this story and I didn't really like her. I didn't really like her in the movies either. There's something meek and annoying about her that just grated me. She's consistently in her own head, fantasizing about shit that doesn't matter to the plot, and having odd inner monologues with herself about the people around her.
At one point, she even pulls over to the side of the road just to look at a cute cottage and fantasize about living there. HELLLOOO! GET IN THE CAR SO WE CAN GET TO THE SPOOKY BITS!
I was kind of surprised by how long it took for anything of real value to happen in this book. Even then, by the end of it, I'm still not sure anything really happened that I should care about. Once you do get to the hallucinatory spooky bits it feels a little flat and messy, instead of scary. I didn't find this to be terrifying in the least. Really, most of the time I was just confused or bored by all the pointless detail about drapes and dishware.
TAKE ME TO WHERE THE SCARY STUFF IS!
One could argue that by keeping prose vague and trying to stir paranoia, it lends a disturbing, creepy atmosphere to the narrative, but because things were so coy, I found this to be muddled. I get the idea is are ghosts real or was Eleanor just losing her mind, but it wasn't written clearly and the narrative became too jumbled for me, so I was never unnerved or spooked. It's hard to participate in a build-up of tension or suspense when you don't really know if what's happening is supposed to be suspenseful.
This book could be summed up as four people you would never invite to a party, getting to know each other through inconsequential conversations while discussing the strange events in the house, instead of actually fully experiencing those strange events with the reader.
The tiny creepy hand would have spiced things up a little bit.
This book is a letdown to me, but if that offends you, just know that I'm a terrible person who has been influenced by trash movies of the late 90s and early 2000s.
I would have enjoyed this much better if the spooky stuff had started immediately, instead of spending so much time on Eleanor's boring, weird-ass and her self-involved bullshit.
I only came here for the haunted house, bitch.
In conclusion, the show is better.
🔪🔪🔪
---
The classic supernatural thriller by an author who helped define the genre
First published in 1959, Shirley Jackson's The Haunting of Hill House has been hailed as a perfect work of unnerving terror. It is the story of four seekers who arrive at a notoriously unfriendly pile called Hill House: Dr. Montague, an occult scholar looking for solid evidence of a "haunting"; Theodora, his lighthearted assistant; Eleanor, a friendless, fragile young woman well acquainted with poltergeists; and Luke, the future heir of Hill House. At first, their stay seems destined to be merely a spooky encounter with inexplicable phenomena. But Hill House is gathering its powers—and soon it will choose one of them to make its own.
For more than seventy years, Penguin has been the leading publisher of classic literature in the English-speaking world. With more than 1,700 titles, Penguin Classics represents a global bookshelf of the best works throughout history and across genres and disciplines. Readers trust the series to provide authoritative texts enhanced by introductions and notes by distinguished scholars and contemporary authors, as well as up-to-date translations by award-winning translators.