It's 7:46 EST on July 31st. Which means… it's still July so this still counts! Judges?!
As always, yours truly is a little bit behind on capturing the new releases, but what can I do? Oh, just create these posts in a timely manner? No, thank you. What do I look like to you, a blogger? Not even close.
We're halfway through the year now – are you hanging in there? Seeing the light at the end of the vaccinated tunnel? Don't even mention the Delta variant to me. I can't take it right now *exhausted laughter*
I got my second shot on Friday. I spent last weekend away at an AirBnB and actually got to eat inside a restaurant for the first time in a year. And, if you'll remember from my last new release post, I was going to get a hammock and read in it all summer.
Well, I did get myself a hammock. I love it. I haven't been reading in it much because it's been either been hotter than fucking hell outside or raining. You win some, you lose some. But there is nothing I hate more than sitting outside in the heat and feeling my thighs stick together while sweat pools in my bra.
Fuck that.
Maybe if I had a pool… OMG should I get a pool?!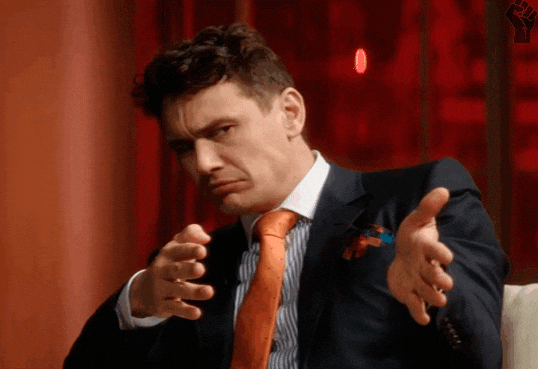 For now, I'm reading inside with the A/C blasting so that it feels like winter. Well, "reading" often ends up being more like mindlessly scrolling on my phone while some random shit is on TV in the background. It's the thought that counts.
I would like to read hard and get truly caught up on my NetGalley arcs, but also being stoned in bed without having to use my brain for anything at all can be where it's at, too. Don't judge. The judges have gone home!
My love of books doesn't cease, but my love of buying books and not reading them has grown exponentially during this pandemic. So let's take a look at what else is releasing in the next three months so we can plan our budgets, grow our TBRs and get some shit on hold at the library!
This is not a comprehensive list of new releases because I do not have the time for that. I barely have the time to write this at all, obviously. But this will get us to September before spooky season. And to note, as always, the I'm Buzzed Score is mostly arbitrary so don't ask me questions about it because I don't have any answers.
Get in losers! We're going book shopping… inside a book store!
---
🔪Falling by T.J. Newman
Release Date: July 6 | Simon & Schuster
I'm Buzzed Score: 😳🌿⚗️🔥
Back of the Book: You just boarded a flight to New York.
There are one hundred and forty-three other passengers onboard.
What you don't know is that thirty minutes before the flight your pilot's family was kidnapped.
For his family to live, everyone on your plane must die.
The only way the family will survive is if the pilot follows his orders and crashes the plane.
Enjoy the flight.
My Fucking Thoughts: I love stories like this. It sounds like a Liam Neeson movie or some shit. I pre-ordered this and it's currently sitting on my dresser waiting to be read. Will I get to it any time soon? Hard to stay with all the mindless scrolling I have to do on my phone for the foreseeable future.
🔪The Final Girl Support Group by Grady Hendrix
Release Date: July 13 | Berkley Books
I'm Buzzed Score: 🥦🥌🥌😌💨
Back of the Book: In horror movies, the final girl is the one who's left standing when the credits roll. The one who fought back, defeated the killer, and avenged her friends. The one who emerges bloodied but victorious. But after the sirens fade and the audience moves on, what happens to her?
Lynnette Tarkington is a real-life final girl who survived a massacre twenty-two years ago, and it has defined every day of her life since. And she's not alone. For more than a decade she's been meeting with five other actual final girls and their therapist in a support group for those who survived the unthinkable, putting their lives back together, piece by piece. That is until one of the women misses a meeting and Lynnette's worst fears are realized—someone knows about the group and is determined to take their lives apart again, piece by piece.
But the thing about these final girls is that they have each other now, and no matter how bad the odds, how dark the night, how sharp the knife, they will never, ever give up.
My Fucking Thoughts: Another pre-order for me because holy shit I love Grady Hendrix. I also love a Final Girl. Best Final Girl ever? And go!… (Sidney Prescott is the correct answer.)
🔪Tell Me (Inland Empire, #2) by Anne Frasier
Release Date: July 27 | Thomas & Mercer
I'm Buzzed Score: 😶🍳🍀
Back of the Book: What really happened in the forest? Hidden crimes and secrets of the past converge in a riveting thriller by Anne Frasier, the New York Times bestselling author of Find Me.
No strangers to evil, criminal profiler Reni Fisher and detective Daniel Ellis both still grapple with traumatizing pasts. It unites them. So has a crime they must solve before someone else dies.
At a campsite on California's Pacific Crest Trail, a guide is murdered and three young hikers vanish without a trace. The only lead is a puzzle in itself: a video of the crime scene, looking eerily staged, uploaded to social media. The girl who posted it can't be found. Is it a viral hoax gone unspeakably wrong, or is there something more sinister at play in the forest?
The case intensifies when one of the missing is found wandering down a dirt road, confused and afraid. As Reni and Daniel struggle to sort fact from fiction, a secret past collides with the present, threatening to sever their relationship. Are some truths too much to bear? Will this be the case that finally breaks them?
My Fucking Thoughts: I have Find Me, the first book in the Inland Empire series, as a NetGalley arc. True to form, I haven't read it yet. Why would I when not doing any reading at all is apparently so much easier for me? But seriously, Anne Frasier is a firecracker author with some twisted dark plots. Criminal profilers and hikers gone missing? Sign me the fuck up. For reading about it, not getting lost in the wilderness because that is a literal nightmare of mine.
🔪Survive the Night by Riley Sager
Release Date: July 29 | Dutton Books
I'm Buzzed Score: 😳🍃🥌💨💨
Back of the Book: Back of the Book: Josh Baxter, the man behind the wheel, is a virtual stranger to Charlie. They met at the campus ride board, each looking to share the long drive home to Ohio. Both have good reasons for wanting to get away. For Charlie, it's guilt and grief over the murder of her best friend, who became the third victim of the man known as the Campus Killer. For Josh, it's to help care for his sick father. Or so he says. Like the Hitchcock heroine she's named after, Charlie has her doubts. There's something suspicious about Josh, from the holes in his story about his father to how he doesn't seem to want Charlie to see inside the car's trunk. As they travel an empty highway in the dead of night, an increasingly worried Charlie begins to think she's sharing a car with the Campus Killer. Is Josh truly dangerous? Or is Charlie's suspicion merely a figment of her movie-fueled imagination?

What follows is a game of cat-and-mouse played out on night-shrouded roads and in neon-lit parking lots, during an age when the only call for help can be made on a pay phone and in a place where there's nowhere to run. In order to win, Charlie must do one thing–survive the night.
My Fucking Thoughts: Another pre-order, because if I love any author more than Grady Hendrix, it's Riley Sager. It's not a competition though. It could be? Hello, idea! If either Sager or Hendrix wish to compete for my book nerd affection, those gentlemen could send me gifts and we'll see who comes out on top. I'm cheap and easy that way.
🔪Dark Roads by Chevy Stevens
Release Date: August 3 | St. Martin's Press
I'm Buzzed Score: 🌿🚬💨
Back of the Book: The Cold Creek Highway stretches close to five hundred miles through British Columbia's rugged wilderness to the west coast. Isolated and vast, it has become a prime hunting ground for predators. For decades, young women traveling the road have gone missing. Motorists and hitchhikers, those passing through or living in one of the small towns scattered along the region, have fallen prey time and again. And no killer or abductor who has stalked the highway has ever been brought to justice.
Hailey McBride calls Cold Creek home. Her father taught her to respect nature, how to live and survive off the land, and to never travel the highway alone. Now he's gone, leaving her a teenage orphan in the care of her aunt whose police officer husband uses his badge as a means to bully and control Hailey. Overwhelmed by grief and forbidden to work, socialize, or date, Hailey vanishes into the mountainous terrain, hoping everyone will believe she's left town. Rumors spread that she was taken by the highway killer—who's claimed another victim over the summer.
One year later, Beth Chevalier arrives in Cold Creek, where her sister Amber lived—and where she was murdered. Estranged from her parents and seeking closure, Beth takes a waitressing job at the local diner, just as Amber did, desperate to understand what happened to her and why. But Beth's search for answers puts a target on her back—and threatens to reveal the truth behind Hailey's disappearance…
My Fucking Thoughts: Mostly every Chevy Stevens books I've read has wrecked me emotionally. The woman can WRITE. And she's Canadian? Hello, living my dreamssssss! But also, this book sounds amazing. Again, the wilderness will kill you. Just stay out of the fucking forest, like MFM always says.
🔪The Husbands by Chandler Baker
Release Date: August 3 | Flatiron Books
I'm Buzzed Score: 🌳😶‍🌫️
Back of the Book: Nora Spangler is a successful attorney but when it comes to domestic life, she packs the lunches, schedules the doctor appointments, knows where the extra paper towel rolls are, and designs and orders the holiday cards. Her husband works hard, too… but why does it seem like she is always working so much harder?
When the Spanglers go house hunting in Dynasty Ranch, an exclusive suburban neighborhood, Nora meets a group of high-powered women–a tech CEO, a neurosurgeon, an award-winning therapist, a bestselling author–with enviably supportive husbands. When she agrees to help with a resident's wrongful death case, she is pulled into the lives of the women there. She finds the air is different in Dynasty Ranch. The women aren't hanging on by a thread.
But as the case unravels, Nora uncovers a plot that may explain the secret to having-it-all. One that's worth killing for. Calling to mind a Stepford Wives gender-swap, The Husbands imagines a world where the burden of the "second shift" is equally shared–and what it may take to get there.
My Fucking Thoughts: I don't know why this book is speaking so loudly to my soul, but it is. It's not like I have a shit husband. The man is a darling. But gender-swapped Stepford Wives? YES PLEASE. I just know this can work for me emotionally and I want it.
🔪Wicked Little Deeds by Kat Ellis
Release Date: August 5 | Penguin
I'm Buzzed Score: 🌿⚗️🥌🔥
Back of the Book: From its creepy town mascot to the story of its cursed waterfall, Burden Falls is a small town dripping with superstition. Ava Thorn knows this well – since the horrific accident she witnessed a year ago, she's been plagued by nightmares.
But when someone close to her is brutally murdered and Ava is the primary suspect, she starts to wonder if the legends surrounding the town are more fact than fiction.
Whatever secrets Burden Falls is hiding, there's a killer on the loose, and they have a vendetta against the Thorns…
My Fucking Thoughts: I don't know if this actually has supernatural vibes or not, but either way I'm here for it. I love an urban legend or a local superstition. Have you ever seen Cropsey? Fantastic. Wrongly accused of murder? A frustratingly good time to witness, not so much to have happen to you. I love everything about this blurb. I need it.
🔪Half-Past Tomorrow by Chris McGeorge
Release Date: August 5 | Orion Publishing Co
I'm Buzzed Score: 🌿🚬
Back of the Book: Shirley Steadman, a 70 year old living in a small town in the North East of England, loves her volunteer work at the local hospital radio. She likes giving back to the community, and even more so, she likes getting out of the house. Haunted by the presence of her son, a reluctant Royal Navy officer who was lost at sea, and still in the shadow of her long dead abusive husband, she doesn't like being alone much.
One day, at the radio station, she is playing around with the equipment and finds a frequency that was never there before. It is a pirate radio station, and as she listens as the presenter starts reading the news. But there is one problem – the news being reported is tomorrows. Shirley first thinks it is a mere misunderstanding – a wrong date. But she watches as everything reported comes true. At first, Shirley is in awe of the station, and happily tunes in to hear the news.
But then the presenter starts reporting murders – murders that happen just the way they were reported.
And Shirley is the only one who can stop them.
My Fucking Thoughts: Chris McGeorge is always serving uniqueness, nerve and talent, to quote RuPaul. I don't think this particular blurb is really doing anything for me really, but I'm going to read it anyway. McGeorge is always trying to serve fresh thriller storylines in a genre that is oversaturated by different takes on the same few things over and over, and that should be rewarded.
🔪The Sister-in-Law by Pamela Crane
Release Date: August 10 | William Morrow
I'm Buzzed Score: 😶🍳💨
Back of the Book: She stole my husband. So I'd steal her life.
The Wife
Lane won Candace's heart over chocolate martinis and karaoke. But weeks into their whirlwind marriage, Candace realized Lane came with burdensome baggage in the form of his possessive live-in sister and her eerily watchful six-year-old son. Lane had a secret that seemed to hold him hostage, and Candace would do anything to uncover it.
The Sister-in-Law
Harper was the kind of woman who cooked homemade meals and dusted under the furniture. It was the least she could do for her brother after her husband's mysterious death, and Lane took her and her kids in. Then Candace showed up like a tornado passing through, threatening and destructive. But Harper had other plans for her new "sister," plans Lane could never find out about.
The Husband
All Lane had ever wanted was a white-picket-fence life. The wife. The two-point-five kids. The happy little family. Everything seemed to be falling into place with Candace … until Harper's jealous streak got in the way, again. But choosing between his sister and wife would be costly … and knowing Harper, the price would be blood.
My Fucking Thoughts: I hope this doesn't go into incest territory, I really don't. If it can walk that line, then a fucked up, obsessive sister out to get her brother's new wife should be demented in all the ways I like my stories to be.
🔪Gone for Good (Detective Annalise Vega, #1) by Joanna Schaffhausen
Release Date: August 10 | Minotaur Books
I'm Buzzed Score: 😳🥌🍀💨
Back of the Book: The Lovelorn Killer murdered seven women, ritually binding them and leaving them for dead before penning them gruesome love letters in the local papers. Then he disappeared, and after twenty years with no trace of him, many believe that he's gone for good.
Not Grace Harper. A grocery store manager by day, at night Grace uses her snooping skills as part of an amateur sleuth group. She believes the Lovelorn Killer is still living in the same neighborhoods that he hunted in, and if she can figure out how he selected his victims, she will have the key to his identity.
Detective Annalisa Vega lost someone she loved to the killer. Now she's at a murder scene with the worst kind of déjà vu: Grace Harper lies bound and dead on the floor, surrounded by clues to the biggest murder case that Chicago homicide never solved. Annalisa has the chance to make it right and to heal her family, but first, she has to figure out what Grace knew―how to see a killer who may be standing right in front of you. This means tracing his steps back to her childhood, peering into dark corners she hadn't acknowledged before, and learning that despite everything the killer took, she has still so much more to lose.
My Fucking Thoughts: I haven't read a good serial killer thriller in a while, so I'm excited about this one. I actually have a NetGalley arc that I haven't gotten to yet because – story of my fucking life.
🔪56 Days by Catherine Ryan Howard
Release Date: August 17 | Blackstone Publishing
I'm Buzzed Score: 😶‍🌫️💨
Back of the Book: No one knew they'd moved in together. Now one of them is dead. Could this be the perfect murder?
56 DAYS AGO
Ciara and Oliver meet in a supermarket queue in Dublin the same week Covid-19 reaches Irish shores.
35 DAYS AGO
When lockdown threatens to keep them apart, Oliver suggests that Ciara move in with him. She sees a unique opportunity for a new relationship to flourish without the pressure of scrutiny of family and friends. He sees it as an opportunity to hide who – and what – he really is.
TODAY
Detectives arrive at Oliver's apartment to discover a decomposing body inside.
Will they be able to determine what really happened, or has lockdown provided someone with the opportunity to commit the perfect crime?
My Fucking Thoughts: I just got this as a BOTM add-on. I've heard nothing but good things. My last experience with Howard was… not great. But if I'm anything at all, it's a perpetual optimistic. DON'T LAUGH.
🔪Rock Paper Scissors by Alice Feeney
Release Date: August 19 | Flatiron Books
I'm Buzzed Score: 😶😌💨
Back of the Book: Think you know the person you married? Think again…

Things have been wrong with Mr and Mrs Wright for a long time. When Adam and Amelia win a weekend away to Scotland, it might be just what their marriage needs. Self-confessed workaholic and screenwriter Adam Wright has lived with face blindness his whole life. He can't recognize friends or family, or even his own wife.
Every anniversary the couple exchange traditional gifts – paper, cotton, pottery, tin – and each year Adam's wife writes him a letter that she never lets him read. Until now. They both know this weekend will make or break their marriage, but they didn't randomly win this trip. One of them is lying, and someone doesn't want them to live happily ever after.

Ten years of marriage. Ten years of secrets. And an anniversary they will never forget.

Rock Paper Scissors is the latest exciting domestic thriller from the queen of the killer twist, New York Times bestselling author Alice Feeney.
My Fucking Thoughts: Feeney!!! I love me some Alice Feeney, y'all! But I hate shit like "he's living with face blindness." Like, why do we have to use medical issues as plot devices again? Someone remind me? Gimmicky elements like that are usually an immediate sign I'm going to have a bad reading experience. It's very much "and then he got amnesia!" Oh, you can't remember and that's the only reason this plot works? Fucking spare me. But I'm not rushing to judgements with this, I swear.
🔪A Slow Burning Fire by Paula Hawkins
Release Date: August 31 | Riverhead Books
I'm Buzzed Score: 😳🔥🌿⚗️
Back of the Book: When a young man is found gruesomely murdered in a London houseboat, it triggers questions about three women who knew him. Laura is the troubled one-night-stand last seen in the victim's home. Carla is his grief-stricken aunt, already mourning the recent death of yet another family member. And Miriam is the nosy neighbor clearly keeping secrets from the police. Three women with separate connections to the victim. Three women who are – for different reasons – simmering with resentment. Who are, whether they know it or not, burning to right the wrongs done to them. When it comes to revenge, even good people might be capable of terrible deeds. How far might any one of them go to find peace? How long can secrets smolder before they explode into flame?
My Fucking Thoughts: I loved The Girl on the Train a disgusting amount. Just pure, unadulterated infatuation with that novel to the point it was almost sexual. Hawkins' follow-up novel… not so much. I'm not going to get my hopes up that this new offering is going to knock my bits off, but goddamn I want it to so badly!
🔪The Summoning by J.P. Smith
Release Date: September 7 | Poisoned Pen Press
I'm Buzzed Score: 🔥😮‍💨🥌💨
Back of the Book: When it comes to contacting the dead, it's easy to go a step too far.
Every year, as the anniversary of 9/11 inches closer on the calendar, Kit Capriol scans the memorials published in the New York Times. It's a simple thing to look up a name and phone number, to reach out to surviving family members who might still be yearning for connection with their lost loved one… to offer assistance. After her husband went down in the north tower, Kit scraped by as an actress, barely supporting herself and her daughter. But now Zoey is in the hospital, bills are due, and the acting work has dried up. Becoming a medium is almost too easy for someone used to pretending for a living—and desperate clients aren't hard to come by.
Now, though, something has changed. The seances Kit holds in her apartment are starting to feel unsettlingly real, and the intriguing man she met at a local bar could be more complicated than he seems. As the voices of the dead grow louder in her head and the walls of her apartment close in, Kit realizes that despite her daughter's absence, she hasn't been quite as alone as she thought…
My Fucking Thoughts: I want this book today. No, yesterday! This sounds sooooo good. Spooky and twisted and morally grey. You will be mine, book. Oh yes, you will be mine.
🔪A Fire in the Night by Christopher Swann
Release Date: September 7 | Crooked Lane Books
I'm Buzzed Score: 🌿
Back of the Book: Nick Anthony has retreated to the North Carolina mountains to mourn the untimely death of his wife. Once a popular professor, Nick just wants to be left alone with his grief. But when his estranged brother and sister-in-law die in a house fire, a stunned Nick learns he has a niece, Annalise, who is missing.
At the scene of the crime, the men who set the fire have realized Annalise, and the information they are looking for, got away. Feverish and exhausted, she stumbles onto her uncle's porch, throwing Nick into the middle of the mystery of her parents' death and the dangerous criminals hunting her down.
Hired to retrieve the stolen information at any price, private military contractor Cole and his team track Annalise to Nick's cabin. But Nick has a hidden past of his own—and more than a few deadly tricks up his sleeve.
My Fucking Thoughts: Depending on how old the niece is, I might hate this. I don't know what it is about kids tagging along in adult situations, but I fucking hate it. I don't mind a widower getting caught up in some shit that fucks up his life more than it already is, though. Clearly, we are gluttons for punishment.
🔪Friends Like These by Kimberly McCreight
Release Date: September 7 | Harper
I'm Buzzed Score: 😳🍃
Back of the Book: Everyone has those friends. Doesn't matter how long it's been, or how badly they've occasionally behaved, or how late it is when that call finally comes—you show up. No questions asked.
Honestly, that's how the five of us ended up here in the Catskills. We did have the best of intentions. Especially after what happened to Alice all those years ago, we can't bear to think of losing anyone else. In fact, we'll do anything to make sure that doesn't happen. We'll go so much farther than we ever thought we would.
In the end, maybe that's what caught up with us. That, and the fact that we're such a complicated group—so much history and so many big personalities. Secrets, too, that can slip out at the most inopportune moments. Of course, we love each other despite all of those things. We love each other no matter what.
There's something so beautiful about that kind of unconditional love. It can turn ugly, though. Or maybe that's just us. After all, we've already been through so much together. And we have so very much to hide.
My Fucking Thoughts: Honestly, I can't quite pinpoint what this is about or if I'll even like it. The blurb is already annoying and vague and trying to be clever. Ugh. I do know McCreight likes to write character studies in the form a thriller. And with five big personalities to dissect, this is either going to be amazing or boring AF.
🔪Nice Girls by Catherine Dang
Release Date: September 7 | William Morrow
I'm Buzzed Score: 🥦
Back of the Book: What did you do?
Growing up in Liberty Lake, Minnesota, Mary was chubby, awkward, and smart. Earning a scholarship to an Ivy League school was her ticket out; she was going to do great things and never look back. Three years later, "Ivy League Mary" is back—a thinner, cynical, and restless failure. Kicked out of Cornell at the beginning of senior year, she won't tell anyone why. Working at the local grocery store, she sees familiar faces from high school and tries to make sense of the past and her life.
When beautiful, magnetic Olivia Willand, a rising social media star, goes missing, Mary—like the rest of Liberty Lake—becomes obsessed. Best friends in childhood, Mary and Olivia haven't spoken in years. Everyone admired Olivia, but Mary knows better than anyone that behind the Instagram persona hid a willful, manipulative girl with sharp edges. As the world worries for perfect, lovely Olivia, Mary can't help but hate her. She also believes that her disappearance is tied to another missing person—a nineteen-year-old girl named DeMaria Jackson whose disappearance has gone under the radar.
Who was the true Olivia Willand, and where did she go? What happened to DeMaria? As Mary delves deeper into the lives of the two missing girls, old wounds bleed fresh and painful secrets threaten to destroy everything.
Maybe no one is really a nice girl, after all.
My Fucking Thoughts: Something about this blurb is off-putting to me. Former fat girl with a complex investigates the beautiful girl's disappearance and hates her for it? Feels kind of ew, but we won't know until we read it. And/or read other people's reviews of it to save ourselves.
🔪Never Saw Me Coming by Vera Kurian
Release Date: September 7 | Park Row
I'm Buzzed Score: ⚗️🔥💨🥌
Back of the Book: Meet Chloe Sevre. She's a freshman honor student, a leggings-wearing hot girl next door, who also happens to be a psychopath. Her hobbies include yogalates, frat parties, and plotting to kill Will Bachman, a childhood friend who grievously wronged her.

Chloe is one of seven students at her DC-based college who are part of an unusual clinical study for psychopaths—students like herself who lack empathy and can't comprehend emotions like fear or guilt. The study, led by a renowned psychologist, requires them to wear smart watches that track their moods and movements.

When one of the students in the study is found murdered in the psychology building, a dangerous game of cat and mouse begins, and Chloe goes from hunter to prey. As she races to identify the killer and put her own plan into action, she'll be forced to decide if she can trust any of her fellow psychopaths—and everybody knows you should never trust a psychopath.

Never Saw Me Coming is a compulsive, voice-driven thriller by an exciting new voice in fiction, that will keep you pinned to the page and rooting for a would-be killer.
My Fucking Thoughts: Oooo I love me an anti-hero, And I love them even more when they're a bad girl killing worse boys. I mean, come on, you know this sounds amazing. Have you ever seen American Psycho 2? It's terrible but in a good way and I'm getting those vibes from this. Mila Kunis – serial killer/college student. How can you go wrong?
🔪The House of Ashes by Stuart Neville
Release Date: September 7 | Soho Crime
I'm Buzzed Score: 😌💨🔥🥌🍃
Back of the Book: Sara Keane's husband, Damien, has uprooted them from England and moved them to his native Northern Ireland for a "fresh start" in the wake of her nervous breakdown. Sara, who knows no one in Northern Ireland, is jobless, carless, friendless—all but a prisoner in her own house. When a blood-soaked old woman beats on the door, insisting the house is hers before being bundled back to her care facility, Sara begins to understand the house has a terrible history her husband never intended for her to discover.
Through the counterpoint voices of two women—one modern Englishwoman, one Northern Irish farmgirl speaking from half a century earlier—Stuart Neville offers a chilling and gorgeous portrait of violence and resilience in this truly haunting narrative.
My Fucking Thoughts: I have to read this immediately. Right meow! It sounds so good. Northern Ireland, psych wards, female perspectives, a creepy house and mystery?! Gimme! I am just staying a bit wary because I still don't trust men to write female characters. You can't blame me. Don't @ me about it.
🔪The Missing Hours by Julia Dahl
Release Date: September 14 | Minotaur Books
I'm Buzzed Score: 🌿💨
Back of the Book: From a distance, Claudia Castro has it all: a famous family, a trust fund, thousands of Instagram followers, and a spot in NYU's freshman class. But look closer, and things are messier: her parents are separating, she's just been humiliated by a sleazy documentary, and her sister is about to have a baby with a man she barely knows.
Claudia starts the school year resolved to find a path toward something positive, maybe even meaningful – and then one drunken night everything changes. Reeling, her memory hazy, Claudia cuts herself off from her family, seeking solace in a new friendship. But when the rest of school comes back from spring break, Claudia is missing.
Suddenly, the whole city is trying to piece together the hours of that terrible night.
From the critically acclaimed author of Invisible City and Conviction, The Missing Hours is a novel about obsession, privilege, and the explosive consequences of one violent act.
My Fucking Thoughts: I'm all for any kind of story where we're trying to piece together events through breadcrumbs and flashbacks and that's probably what you're getting here. How do I know that? I don't. But I'm keeping my fingers crossed.
🔪 My Sweet Girl by Amanda Jayatissa
Release Date: September 14 | Berkley Publishing
I'm Buzzed Score: 😳🔥💨
Back of the Book: Ever since she was adopted from a Sri Lankan orphanage, Paloma has had the best of everything—schools, money, and parents so perfect that she fears she'll never live up to them.
Now at thirty years old and recently cut off from her parents' funds, she decides to sublet the second bedroom of her overpriced San Francisco apartment to Arun, who recently moved from India. Paloma has to admit, it feels good helping someone find their way in America—that is until Arun discovers Paloma's darkest secret, one that could jeopardize her own fragile place in this country.
Before Paloma can pay Arun off, she finds him face down in a pool of blood. She flees the apartment but by the time the police arrive, there's no body—and no evidence that Arun ever even existed in the first place.
Paloma is terrified this is all somehow tangled up in the desperate actions she took to escape Sri Lanka so many years ago. Did Paloma's secret die with Arun or is she now in greater danger than ever before?
My Fucking Thoughts: Omg even the blurb is action-packed! I can only imagine what the actual plot is like. Definitely picking this one up.
🔪What She Did by Carla Kovach
Release Date: September 20 | Bookouture
I'm Buzzed Score: 😶🍳
Back of the Book: Marissa lives alone in her tiny one-bed flat. It's quiet and safe; all she's ever wanted since the night her mother was killed in front of her. But when the police knock on her door with the news that her last remaining family member has been murdered, she comes face to face with the trauma she has spent a lifetime running from.
A witness saw her car outside his house that day, but Marissa knows she's innocent. She hasn't seen her uncle in years and remembers going to bed in her own home that night. But she's had blackouts before and can't always trust her memory.
Days later, Marissa's neighbour is found dead in his flat with stab wounds all over his body, exactly like her uncle. It was no secret that Marissa didn't get on with her neighbour, but she'd never want to see him hurt. How can she convince the police that she isn't a killer? And, as the secrets from her past take hold of her present, is there anyone in her small world she can trust?
As you read, you'll believe every word Marissa says. You'll think you know where to draw the line between innocence and guilt. But blame is a dangerous thing, and nothing is ever what it seems…
My Fucking Thoughts: How much trauma and shit can one person handle in their lives? This book seems to want to find out. Poor Marissa! Girl, just hold on, we're coming for you… at like, the library probably.
🔪The Spires by Kate Moretti
Release Date: September 21 | Thomas & Mercer
I'm Buzzed Score: 🌿⚗️🥌
Back of the Book: Strung between two teenagers, an unemployed husband, and a tenuous career, Penelope Cox barely has her life together when the past comes knocking at her door. Willa Blaine, her old roommate, needs her help: refuge from an abusive husband. "Two weeks tops," she says―but it's not the imposition that bothers Penelope; it's the memories Willa brings with her.

Twenty years earlier, Penelope, Willa, and three friends lived together in a converted church. Insular and closed off from the rest of the world, the five roommates formed their own dysfunctional family, celebrating the pinnacle of their lives; they called themselves "the Spires." But nights of wild parties gave way to a darker undercurrent: jealousy, resentment, unrequited love, and obsession. Tensions boiled over during a night of debauchery that ended in a deadly fire, leaving the Spires scattered and forever changed.

Now Willa is the perfect houseguest: accommodating, helpful, bringing a newfound sense of excitement to the Cox household. Yet Penelope can't help but feel the cracks in her life widen as she begins to question Willa's motives. Everyone has secrets, it seems―and the fire may have brought down the Spires, but not everything burned was forgotten.
My Fucking Thoughts: My initial reaction is what 20-year-old secrets could be so bad that all you're thinking about when your abused friend comes to for help is your own feelings? That twist better be good *shakes fist*
---
Alright, that's it! I got this post out there by the skin of my fucking teeth.
Not at all helped by the fact that Love Is Blind released three new reunion episodes that completely distracted me. I honestly felt bad for Jessica this time. Amber needs to grow the fuck up. And Damian and Gia need therapy. No couple should argue like that about everything, I'm sorry. That's not "passion," it's disfunction and terrible communication. *gets out of armchair*
What new released are on your radar? What did I miss? Or if you just want to talk Love Is Blind, I'm here for that, too!
Stay safe. Be kind. But, take no shit.
Later, Booknerds ✌️🔪