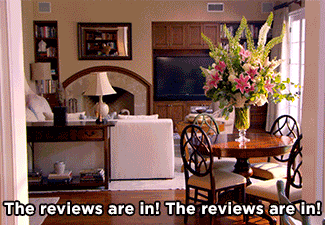 Reviews in this post:
Six Little Secrets by Katlyn Duncan
The Holdout by Graham Moore
The Real Lolita: The Kidnapping of Sally Horner and the Novel that Scandalized the World by Sarah Weinman
Truth and Lies (DI Amy Winter, #1) by Caroline Mitchell
---
🔪Six Little Secrets by Katlyn Duncan
★½
HQ Digital | 2017
Filed Under: Jigsaw for Kindergarten
Alright, here it is – this novel was fucking annoying to read. It's just was. It was kind of sad reading this horror-version knock-off. Like, sad in an embarrassing way.
If you lifted lines straight out of The Breakfast Club and plopped them down into One Of Us is Lying, but with worse writing and not an original idea to speak of, you would get this novella.
The plot itself is predictable and kind of ridiculous overall. It starts with a Jigsaw-like voice coming over the school intercom to tell the Detention Kids that they're going to play a game, and it's all for revenge. Apparently, no supervising teachers hear this.
The events that happen to keep the flow going can be laughable, and more often than not, persisted despite plot holes made out of a lack of logic, general human reason and believability. You're going to set a whole-ass school auditorium on fire and the teacher overseeing detention is nowhere to be found? And hello, child porn is a thing?
With the shorter page count, the reader doesn't get to know the characters in any way other than superficially. Because of this, I never cared about the things that were happening to them, even when a kid's hands were set on fire. Sucks to be you, Burny Hands.
After everything that happened to these kids, I was expecting the motive to be something more interesting than what this ending gave me. Again, fucking annoying. But maybe that's just because teen problems to me are myopic and don't usually matter in the long run of ageing. If it's not an earth-shattering secret, who fucking cares? Don't @ me about this. I don't care.
Maybe a pre-teen would really like this? It's basically a B-horror movie without any of the things that make a B-horror movie fun, and it's walking the line of just being straight-up plagiarism.
The vibe for this one: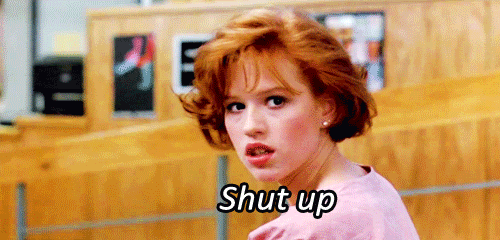 Synopsis: Goodreads
Book Source: NetGalley in exchange for a review
🔪The Holdout by Graham Moore
★★★
Random House | 2020
Filed Under: Doing my civic duty
I wanted to love this so much more than I did.
A high-profile trial of a teenage girl meets racist undertones (think OJ.) A strong-willed juror who believes wholeheartedly in the concept of reasonable doubt and pushes for a Not Guilty verdict. Viscous backlash follows. Now, ten years later, Netflix is making a documentary on the original case, bringing the jurors back together to tell their side of what happened during deliberation. That same strong-willed juror, who is now a criminal defence lawyer herself, is then arrested for murdering a fellow juror in her hotel room, with no one else around. She swears she's innocent.
I mean, come on. This is narrative GOLD.
Alas, something about this just didn't hit me in the right spot. I found the writing voice boring and the plot needed to be seasoned. There was so much potential, but with all the ingredients to choose from, the author chose to boil and salt the chicken.
I liked the dual mystery plot lines and how it all came together in the end – I was invested in the truths to be revealed – but the process of getting there was lacking in both excitement and commentary. It feels like a lot of themes were brought up but never followed through on – jury misconduct, the "justice" system, race, wealth and media. The author does a bit of a disservice by not expanding on these things.
This might actually work better as a screenplay than as a full novel.
The vibe for this one:
Synopsis: Goodreads
🔪The Real Lolita: The Kidnapping of Sally Horner and the Novel that Scandalized the World by Sarah Weinman
★½
Ecco | 2018
Filed Under: Only enough information for a magazine article
Maybe if I had read Lolita I would have connected with this more, but I picked this up purely as a true-crime reader… That was a mistake. This "true-crime investigation" book is held together by constant conjecture and wishful thinking.
Weinman even says, "Inference will have to stand in for confidence. Imagination will have to fill in the rest."
Okay, no thanks.
This is a true-crime telling that doesn't really have very much to tell. It's like someone stretched out a personal essay to 300-pages. It feels like mostly filler.
Once you learn about the publication of Lolita, the to-do surrounding the moral questions it raised and how the movie production went down, there isn't much else to speak on. And as someone with no experience with the fiction novel by Nabokov, this was all new information but not really interesting to me.
The reason I really picked this up – the case of Sally Horner's disappearance – doesn't get a lot of page time because there isn't much to tell apparently. All the players are dead and the case files are few and far between. I mean, even Sally Horner dies halfway through the book (unrelated to her kidnapping.) The author seems to say a version of, "I'd love to tell you about this, but I couldn't find any information" way too many times than should be allowed in a book in this genre. It's too bad Horner's case is so thin and overshadowed by Nabokov.
Most of this book is made up of presumptions, conjecture and wishing really hard that connections exist where they don't – outside of Nabokov saying one time that Sally Horner inspired him. But is that even true? No one can even tell me that much! It comes across like the whole point of this book was to argue that Nabokov is a creepy asshole who wrote a problematic book. I don't know if that opinion needs to be turned into a whole-ass book?
This would have been better titled, "My Biased Essay on Nabokov and A Criminal Case I Can't Find Any Information On."
Badly researched, biased/unfair and grasping. Also a case of me being the wrong reader for this full topic.
The vibe for this one: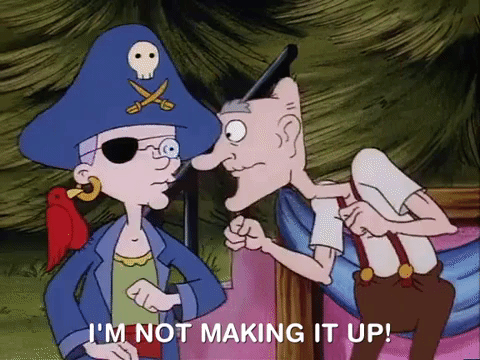 Synopsis: Goodreads
🔪Truth and Lies (DI Amy Winter, #1) by Caroline Mitchell
★★★★
Thomas & Mercer | 2018
Filed Under: Sadistic Firecracker
This was a pretty explosive start to a new series. Me likey.
Amy Winter is a detective and, unbeknownst to her, the daughter of a serial killing duo. After her adoptive career-police officer father dies, the safety and familiarity of Amy's life begins to unravel.
One half of the Grimes serial killer couple (and Amy's bio-mom,) Lillian, has an offer for Amy – jump through all kinds of sadistic hoops and play family with her long-last siblings, and she'll tell Amy where the bodies of her last three victims are. I mean, does Amy even have a choice? She feels she has to play along all while trying to keep the truth about her parentage a secret from her colleagues.
This novel was fun, twisted and had serious moments of tension. It avoids the sedate, gloomy cardboard cliché storytelling that I find in too many UK-based police procedurals, and instead is one of the better "cat and mouse" thrillers I've read.
Serial killer Lillian Grimes was a fucking firecracker of a character. Totally loved her sadistic, evil ass. Plus it ends on a cliffhanger, which you should all know by now is my absolute fucking favourite. I will definitely be back for the next installment in this freaky little series.
The vibe for this one:
Synopsis: Goodreads
Book Source: NetGalley in exchange for a review
🔪🔪🔪