"People turned a blind eye, though, didn't they? No one liked to think about the fact that the water in that river was infected with the blood and bile of persecuted women, unhappy women; they drank it every day."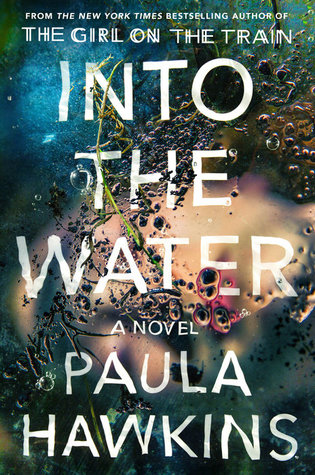 ★★★½
Riverhead Books | 2017
Filed Under: Troublesome women for the win
---
My favourite book of 2016 was The Girl on the Train. And yes I know that's such a cliché thing to say in starting this review. And it's such a shit thing to do – to compare these novels. It's not like I want to compare them. I'm trying really hard not to, but I read this novel because I wanted to consume The Girl on the Train in order to have it inside of me I LOVED IT SO MUCH (shit movie though.)
So, honestly, I'm going to try to divorce myself as best I can from my previous experience with Paula Hawkins, and just focus on the merits of this novel as a standalone piece of fiction.
That said, I did like this. But I didn't LOVE IT.
Quick synopsis: Small UK town. Nel Abbott is writing a novel about the many deaths in a local river nicknamed The Drowning Pool. Then Nel dies in The Drowning Pool. Was it suicide or murder?
"Beckford is not a suicide spot. Beckford is a place to get rid of troublesome women."
I got off to a shaky start with this because of the sheer volume of characters and changing POVs. I think there are 10 different voices, as well as excerpts from Nel's manuscript that are essentially quick POVs of each of the women who have died in The Drowning Pool. Bringing the grand total up to 14 voices (if I've not forgotten anyone.)
I settled in about 50% of the way through, finally getting a handle on who each character was and why their POV was important. There wasn't a single time I thought a character's chapter was useless, but I still have to question whether there was a way to write this novel by cutting some of them out? Just to un-muddy the waters, no pun intended.
Continue reading

"Review: Into the Water by Paula Hawkins"