★★★★
Minotaur Books | 2020
Filed Under: STEM stands for Soon They'll End up Murdered
---
Not that it matters in the long run, but I wish this had a single-word title. The first novel is Caged, the second is Buried. And the third one, Cut to the Bone, is fucking up the title flow for me. But whatever, I'm weird so shit like this bothers me. I'll talk to my therapist about it.
Then again, sticking too closely to a title gimmick can become fucking stupid. Just look at literally any series by James Patterson. At this point, most of his titles don't even make sense to the plot.
But enough about my arch-nemesis…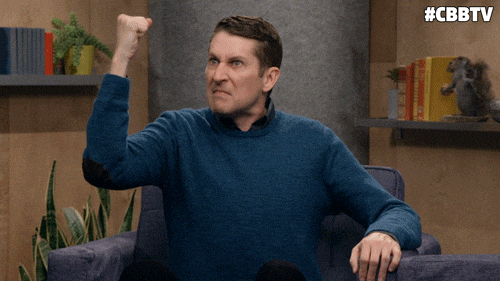 What really matters here is that Ellison Cooper is getting better and better at producing quality thriller stories with each new novel. Cut to the Bone is non-stop action from the very first chapter, and while some moments got a little too extra for me – things I won't mention because of spoilers – overall this was an intelligent and intricately plotted novel that should be on every thriller fan's TBR. I would, however, suggest reading the whole series from the beginning because I feel Cooper's strongest attribute as a writer are character arcs which evolve with each new novel. She really knows how to keep a long-game plot rolling.
That said, Agent Altair has had a hell of a life with so much thrown at her over the first three novels. Her fiancé is dead. She's nearly been fired. She's been wrapped up in Washington politics. She's adopted a dog and a teenager. She has a psychopath stalker – Subject 37 fan club president, right here! – and she's solved some really intense, fucked up cases.
In Cut to the Bone, a school bus full of teens headed to a STEM conference has disappeared. And let's be real, if we're going to pick a group of teens to disappear it's not going to be the STEM kids. They are the future. Let's get rid of the ones who think being on YouTube is a job. When one of the missing teens is found dead and displayed at the Einstein Memorial (irony!) in Washington, D.C., she is surrounded by ritualistic patterns and a bloody message that fires up the FBI immediately.
Sayer's new boss is out to get her, so despite the fact that this case clearly requires real resources – hellooooo, missing kids, you petty little man! – the bitch baby running Sayer's department refuses to give her any support except for trusty sidekick Ezra and an Egyptology expert. Similar to the second novel, Sayer eventually pulls together a ragtag group of misfits to help her, but a series of false leads and dead ends see Sayer in dire and political straits, on the verge of losing her job as she works against time to find that bus full of kidnapped smarty-pantses. Or is it just smarty-pants? What is the plural when referring to people and not the pants themselves? Fucking English. This is why I was never a STEM kid.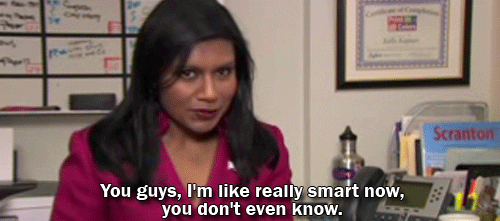 There are added elements of government conspiracy and special ops/military vibes which gave the plot a different layer to the typical linear murder case. But I'm also not a fan of military/conspiracy storylines in crime novels, so that's reflected in my rating. I find these plot additions to be over-the-top, messing with the tone of the first two-thirds of the novel. I much prefer dark realism over thrillers that throw in sensational plot twists for the drama. Maybe I'll talk about that in therapy, too.
As always, I found Sayer to be pretty cardboard. I think she's getting better? It's hard to tell. She just doesn't jump off the page, and that's a shame because there's so much good to work with. I wish Cooper could find a way to inject Sayer with a tangible personality that felt natural, instead of forced or borderline corny. Her sense of humour is basically non-existent and when she tries, it's like an alien trying to imitate human behaviour as best it can.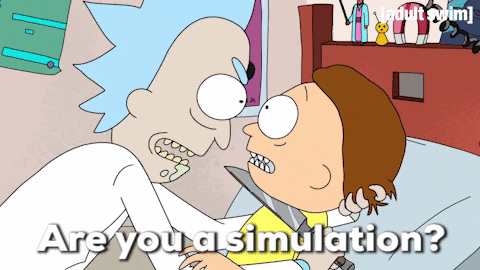 So, despite the weird addition of government conspiracy bullshit which had a negative effect on the last few chapters of the novel and changed the tone to one I wasn't totally on board with, the majority of the novel was a fast-paced thriller. And the cliff-hanger ending was a perfect choice. If we could just knock Sayer up a notch (as a character, not with pregnancy) and focus less on the conspiracy drama, my rating might be higher.
PS. We demand more Subject 37!
🔪🔪🔪
---
A bus full of high school students has disappeared from Washington D.C. and FBI neuroscientist Sayer Altair must hunt down the culprit who has a link to her own past.

After grieving the death of her fiancé and almost losing her job, Agent Sayer Altair is finally starting to rebuild her life. Her research into the minds of psychopaths is breaking new ground and her strange little family is thriving. But Sayer's newfound happiness is threatened when she is called in to investigate a girl's body left inside a circle of animal figurines below a cryptic message written in blood. When they discover that the dead girl is one of twenty-four missing high school students, Sayer quickly realizes that nothing in this case is what it seems.

As the investigation draws her in to a tangled web of fake identities and false leads, the trail soon begins to point directly to her own life. Now, Sayer must confront her painful past to uncover her connection to the deranged killer if she hopes to save the missing teens and protect everything that she loves.