★★★★
Margaret K. McElderry Books | 2020
Filed Under: I definitely thought LSD was involved
---
Okay, first of all, can we all take a moment to appreciate how much fun it is to say the author's name? KIT FRICK. It brings me so much joy. Or maybe pandemic lockdown is seriously getting to me. But, her name is like a little something extra to go with a really good book.
YEAH, I SAID.
It's a YA mystery that was actually good! And no, I didn't hit my head or get high while I read it. I'm as shocked as you are. (Lockdown is definitely getting to me???)
I mean, it's not as if I never like YA novels, but it is a 1:10 ratio. There's got to be something really different, honest or grounded about a YA mystery for me to get into it.
I Killed Zoe Spanos is all three of those things.
It's set in the Hamptons but doesn't rely on that Hamptons' vibe to move the plot, which I appreciated. It's not gimmicky or cartoonish in its depiction of that Hamptons lifestyle, and it easily could have been. Frick put her focus on the main character of Anna Cicconi – how she felt, what she was doing, where she came from and how she viewed the world around her – to bring the setting to life.
And the vibe ended up being dead on.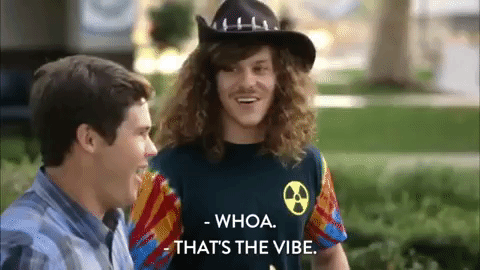 There was something clever about showcasing the setting through the eyes of the main character because she was not a Hampton girl; not rich or super stylish. She felt awkward and in awe, and nonplussed. There was nothing heavy-handed about it. And in this, the reader can relate with ease to the world being built. I would think most of us are not Hampton people. Not rich or super stylish. We feel awkward a lot of the time, but can be in awe at the way the rich live if we get a chance to step into that world.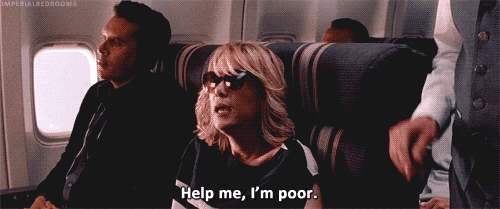 So for me, I was immediately connected to Anna and the setting, because it felt like I was experiencing it with Anna, or through her. Whatever. You get the point.
Anna, new to the Hamptons, has a job as a Nanny for the summer before school starts. In a town she's never been to before, around people she's never met, Anna is slowly brought into a local mystery – the missing Zoe Spanos, who disappeared at the beginning of the year. As Anna makes friends with Zoe's boyfriend, sister, friends and people that knew her, Anna's memories start to twist and turn, coming back in fragments and scenes she's not sure can be real. But if they aren't real, how does she know so much about a girl she's seemingly never met? Blah blah blah and Anna ends up confessing to Zoe's murder, like you do.
But, did she really do it?
The seasonal back and forth of the chapters – between the summer months when Anna has starts her new job, and the autumn months when Anna has confessed to murder – created a perfect pace to the plot that is consistently engaging, even when nothing decidedly sinister is happening.
The more innocent chapters are made just unreliable enough by the presence of some shady secondary characters, lots of clues and moments of mystery-building, along with Anna's odd memories or moments of déjà vu.
I'm not usually a fan of podcast chapters, but the transcribed moments of the Missing Zoe podcast, hosted by local high school student, Martina, were probably my favourite parts of the novel. And Martina, my favourite character.
I loved the way all the psychological elements were woven in and played with. I think Frick did a brilliant job of using Anna against herself – memories, trauma, addiction issues, and all the secrets and lies. The elements blended together into a suspenseful, trippy and mind-bending reading experience that was also genuine. And, in the end, actually made sense. It could have been complicated AF or totally unbelievable, but Frick took a lot of care to have her vision make sense without too much suspended disbelief required.
I thought this was cute but serious; struck the right tone for the genre, and even at times, tread a little bit into more "adult" territory. It was grounded in reality, while building a mystery that was maybe not the most clever but was definitely… let's say, surreal. It had perfect timing – the mystery simmered in the background so that the entire novel was consistently interesting, beginning to end.
Y'all know I'm a sucker for the psychologically twisted shit. And this novel has that in spades.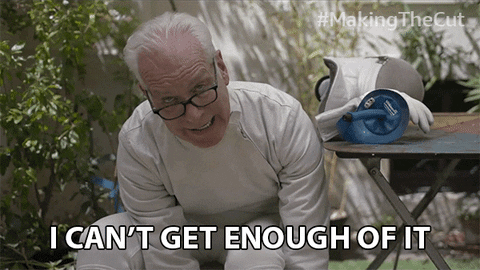 Read it if you're looking for a twisted YA mystery that isn't going to strain your optic muscles from rolling them so goddamn hard.
🔪🔪🔪
---
This gripping thriller follows two teens whose lives become inextricably linked when one confesses to murder and the other becomes determined to uncover the real truth no matter the cost.
What happened to Zoe won't stay buried…
When Anna Cicconi arrives to the small Hamptons village of Herron Mills for a summer nanny gig, she has high hopes for a fresh start. What she finds instead is a community on edge after the disappearance of Zoe Spanos, a local girl who has been missing since New Year's Eve. Anna bears an eerie resemblance to Zoe, and her mere presence in town stirs up still-raw feelings about the unsolved case. As Anna delves deeper into the mystery, stepping further and further into Zoe's life, she becomes increasingly convinced that she and Zoe are connected–and that she knows what happened to her.
Two months later, Zoe's body is found in a nearby lake, and Anna is charged with manslaughter. But Anna's confession is riddled with holes, and Martina Green, teen host of the Missing Zoe podcast, isn't satisfied. Did Anna really kill Zoe? And if not, can Martina's podcast uncover the truth?