I just wanted to write a quick little post to say THANK YOU so much to everyone who voted in the blogger awards, organized by the lovely May over at Forever & Everly. Please stop by her blog and check out the full list of winners. She worked hard on this and even endured a little undeserved drama, so your clicks and your support are important.
I was nominated in the Mystery/Thriller category along with some other amazing bloggers, and it means so much to me that you thought to vote for me. But to put me in a position to actually win the category? It's totally mind-blowing.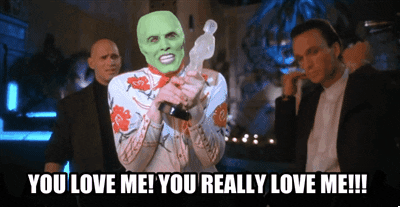 In all seriousness, I'm deeply touched by how you've accepted my weird personality and my writing voice in this small internet space I've carved out for myself.
I started this blog in 2018 as a way to actively pursue self-care. I try not to put too much pressure on myself to post, or take anything too seriously because this is supposed to be fun; it's supposed to be a creative release and a personal outlet. That means I don't post as much as other bloggers, but you've stuck around with me and for that I'm honestly so grateful.
Things at home had been very trying for a couple of years, and within those hardships, I lost myself. I started to slip back into a familiar depressive state that I'd previously worked very hard to move on from. Between my husband and my therapist, we came up with this idea for me to take reading (which I've always done and loved) and reviewing (which was mostly just a goof on Goodreads) to a new level.
As I worked out my theme here, the kinks in what I wanted to do and found my voice, I also found my way back to a state of contentment with my home life and within myself. And everyone who was there at the beginning, or came in later on but always encouraged me, has a hand in helping me get back to a good place mentally.
I've made lovely friends, had great conversations and had my writing appreciated, which is not something I anticipated when I started this. You all give me a little boost to my day, to my confidence and my self-care.
So I want to say thank you so much for reading, for stopping by and engaging with me, because while I don't take myself too seriously, I definitely take the effects of joining the book community seriously. You are some of the kindest, uplifting and thoughtful people I've ever had the pleasure to get to know.
This blogger award is just the cherry on top.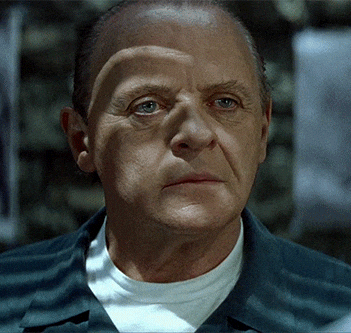 ---
Stay safe. Be Kind. But, take no shit.
Later, Booknerds ✌️🔪