★★★★
Ballantine Books | 2018
Filed Under: Basic bitch googles body burial.
---
What can I say? I fucking liked this. But it's going to be a love it or hate it kind of book for readers because it's different and crammed with multiple genres and plot elements. So, if you read it because I gave my elusive stamp of approval and walk away thinking I must have been high, then one: you're right. and two: I'm also high right now.
Please don't lose trust in me, but this worked for me. I readily admit that might have a lot to do with the audiobook quality because that shit was fucking FIRE.
The author narrates the audiobook, and at first I was like that's kind of weird, but then I found out she's an actress who has been in things like Downton Abbey (never watched it, don't act surprised.) So, seriously, try the audiobook if you're looking for maximum entertainment from this novel, because Catherine Steadman burns it down.
As for the actual writing, there's so much going on in this book that its decidedly very extra storytelling. Some reviews have even called it variations of "absurd," but I think that's what I am gravitating towards during this moment in my reading life. It started with Alice Feeney's Sometimes I Lie and it's happening again as I read City of Windows by Robert Pobi.
These writers are fucking extra. Their prose are extra. Their plotting is extra. The details in characterization are extra as fuck.
And when it's extra, it's not necessarily getting the chance to be cliche, and that's really the heart of the matter for me.
Right now, all sub-genres of thrillers are basically the same. All the writers are just fine and nothing against them, but they're essentially telling the same kind of story in different settings and different outfits; stories that are predictable with twists we've already read some version of twelve times before.
A lot of these books are underdeveloped as to be rushed to market while it's hot. And I get it, but it's setting the bar so low. They're all given some variation of the same blurb by the same big names, and everyone is writing reviews about "page-turning" "wild rides," while the titles are all about some girl doing something or knowing something and wearing a red coat.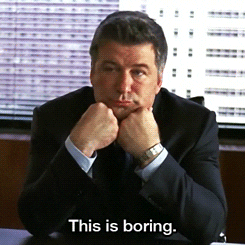 I'm over all of it.
So, when I pick up a book like this one that brings straight freshness to the motherfucking table instead of that beaten to death horse, I'm probably going to like it.
Cliches and I-only-wrote-it-this-way-because-I-thought-that's-how-you-are-supposed-to will be the death of me.
I want creative. I want different. I want an individual voice. Even if that means the book is balancing on the line of absurdity for some readers.
Something in the Water is not totally a thriller and it's not really a domestic noir, but it pulls from both of those genres for the vibe, and then throws in a little action-adventure meets heist flair to create a story that wasn't at all what I was expecting it to be.
And in this case that worked for me because I had a good time.
Erin and Mark are newlyweds. They're having money issues. She's in the middle of making a documentary about criminals in prison. He's lost his job in the financial world and can't seem to get back in. They go on a super luxurious tropical honeymoon before facing a scaled-back reality. But some shit happens and they end up coming home with diamonds, lots of money and an encrypted flash drive found inside a plane crash. There's a pregnancy, there's some terrorism, and there's lots of crime. But Mark and Erin don't really know how to be criminals.
The combination of all of these things is, yes, a lot. The plotting is full, but it's easy to keep track of because the characters are distinctive and interesting, existing in their separate circles until they are required by Erin to further the plot, kind of like a thriller Venn diagram.
I wouldn't say I was caught up in the thriller aspects of the novel, as much as I was engaged by the charm of good girl Erin trying to figure out how to be bad. There was something very pure in her progression, whether it was googling how to bury a body or searching out information on guns, or figuring out claims to property found in the sea. It was extremely endearing to me, gave me the sense of doing things with Erin as opposed to being a viewer.
Steadman's writing is going to be hit or miss with readers because it reads very much like being in the head of someone who has a guilty conscience, struggling with moral questions while continually making the "bad" choice. It's a bit choppy, erratic and raw at times.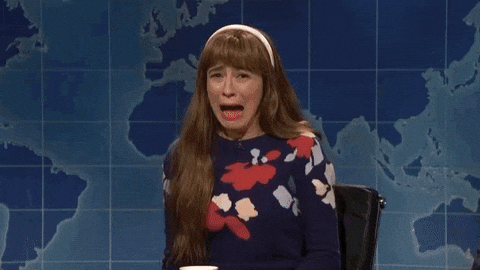 It fit perfectly with the character of Erin, who is the POV of the novel, but it also allows the author to write a lot of pointless, over-explained detail which can get tedious. The story could have benefited from a bit more editing as Steadman definitely suffered from the first-time-author "I need you to see everything I'm seeing" over-description curse.
This book was refreshing and fun, but needed a little editing and the ending was a lost opportunity. Worth reading if you're looking for a something different that fits in the thriller genre.
🔪🔪🔪
---
If you could make one simple choice that would change your life forever, would you?
Erin is a documentary filmmaker on the brink of a professional breakthrough, and Mark, a handsome investment banker with big plans. Passionately in love, they embark on a dream honeymoon to the tropical island of Bora Bora, where they enjoy the sun, the sand, and each other. Then, while scuba diving in the crystal blue sea, they find something in the water. . .
Could the life of your dreams be the stuff of nightmares?
Suddenly the newlyweds must make a dangerous choice: to speak out or to protect their secret. After all, if no one else knows, who would be hurt? Their decision will trigger a devastating chain of events. . .
Have you ever wondered how long it takes to dig a grave?
Wonder no longer. Catherine Steadman's enthralling voice shines throughout this spellbinding debut novel. With piercing insight and fascinating twists, Something in the Water challenges the reader to confront the hopes we desperately cling to, the ideals we're tempted to abandon, and the perfect lies we tell ourselves.