"Rough edges were what you needed because they were what you sharpened yourself against. Nobody ever got sharp from lying in a feather bed."
★★½
Orbit | 2016
Filed Under: Casper but in prison.
---
I was really interested in reading this, but once I cracked this baby open my interest quickly petered out, giving way to an overall feeling of not really giving a shit, mixed with annoyance and yawning.
Jess has been given heavy prison time for deliberately starting a house fire that not only destroyed her face and injured her asshole heroin addict boyfriend but also killed a 10-year-old boy named Alex.
Jess essentially martyrs herself, accepting her punishment with a heaping side of self-flagellation, deciding her time in prison will be short once she goes on a hunger strike/suicide mission. The only problem is that Jess can't remember any of the sins she's been told she committed, so she just takes everyone's word for it (like you would.) As she withers away in the prison infirmary, dead Alex comes to her with an afterlife request – find out who really killed him, because he's sure it wasn't Jess and he can't find his ghosty peace without knowing the facts.
The blurb is essentially Orange Is the New Black but with ghosts and mystery.
Once you get past the blurb though it's none of those things.
It's more like: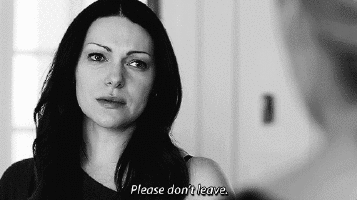 With lots of:
This comparison to Orange Is the New Black is apparently made about anything that takes place in a women's prison now? Even if it lacks everything that makes that show good – the characters, the drama, the twists, the sex and the humour.
There are a lot of things happening in the novel; a lot of different characters tell the story through their POVs. If listed, each component sounds like it should be interesting: the baddest prison bitch running a drug empire, the corrupt guard doing her bidding, the meathead chicks who will shank anyone who looks at them the wrong way, the doctor with a sensitive complex that just wants everyone to stop being mean, Jess' lawyer's love for her (which made zero sense and came out of left field), and of course, Jess, with her pet ghost. But somehow these elements failed to come together in a way that was riveting or engaging for me.
I found the whole thing to be very drab, shades of khaki; the prison population was seemingly created using cliché character types that we see so often in situational dramas like this.
While I liked the writing style – certain sentences definitely grab you, poke at your emotions and resonate – overall the novel was too long and seemingly aimless. Because of its length, any suspense/thrills that could have been built, any conventional mystery that could have existed, was forgotten between pages and pages of background storylines happening within the prison, involving side characters, that I just didn't care about.
And the ending was *fart noises*…
It took so long to reveal all the "secrets" of what really happened the night of the fire and what really happened to Alex/who Alex really is, that by the time we got there I felt kind of like:
And a little bit like:.
Two-and-a-half stars for being too long, torpid and lacking any type of mystery or thrills despite forcing itself into those genres.
🔪🔪🔪
---
A haunting and heart-breaking new thriller from the author of the word-of-mouth bestseller The Girl With All the Gifts
Fellside is a maximum-security prison on the edge of the Yorkshire moors. It's not the kind of place you'd want to end up. But it's where Jess Moulson could be spending the rest of her life.
It's a place where even the walls whisper.
And one voice belongs to a little boy with a message for Jess.
Will she listen?
Discover M. R. Carey's powerful new novel – a chillingly atmospheric tale filled with tension, action and emotion that's set to take the world by storm.
*Migrated review, originally posted to Goodreads in May 2016.