★½
G.P. Putnam's Sons | 2020
DNF'd @ 67%
---
I really gave this the old college try, you guys. Honestly. I kept reading, pushing forward like… an… iceberg? No. That's a terrible analogy. Whatever. I was waiting for this novel to get scary or interesting, but at a certain point – 67% to be precise – I just couldn't waste my precious reading time anymore.
Side note: Where does "old college try" even come from? I guess I could google it. Hold, please.
…okay, it either came from college sports or from the idea of taking a few tries before you pass a college course.
Do you even care? I legit spent some time googling that and it was kind of anti-climatic. I guess that works for a review about a boring AF book, though.
I was looking forward to reading this supernatural account about the 1912 sinking of the Titanic and the fate of its sister-ship, the Britannic, which also fucking sank in 1916.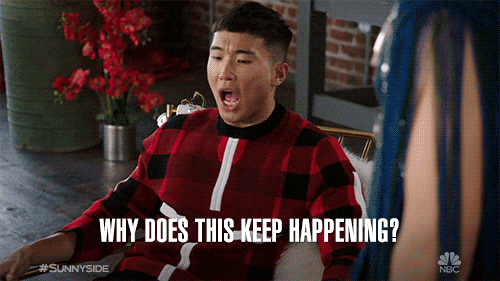 Nothing was happening in this that I gave a shit about, so eventually, I just couldn't find a point in continuing to read this. It is packaged as a historical reimagined supernatural horror, but it actually reads more like historical romance wrapped up in a little bit of supernatural-ness.
Not my thing. Maybe it's yours.
Continue reading

"DNF Review: The Deep by Alma Katsu"