If you're like me, horror movies are a year-round staple, there for you in any situation.
Sad? Silence of the Lambs. In need of a comfort movie? The Conjuring. Feeling that itch once again for Vincent D'Onofrio to visually traumatize you? The Cell. Feeling nostalgic? Texas Chainsaw Massacre. Celebrating your Anniversary? The Exorcist. Just want to have a good time? Scream. Looking to reaffirm your decision to not have children? The Omen.
But there are two seasons that demand an inordinate amount of horror movies. Halloween, obviously. And Christmas/whatever you celebrate this time of year (personally, for me, it's Yule.)
I feel like Christmas horror tends to get forgotten in the tidal waves that are traditional Christmas movies and all that Hallmark shit. Hey, if you love that Hallmark shit, no judgement. I'm just saying I would much rather watch someone get dismembered by a psychotic Santa than another single career-woman learn the true meaning of Christmas from some square-jawed local after she returns to her hometown.
And they lived happily ever after… no, I want chaos!
For me, there is no better way to get into my seasonal feels than a dark winter night with a decorated tree, cozy pyjamas and a sorority house being terrorized on Christmas Eve by the calls coming from inside the house.
So, if you're looking for a little blood & guts with your merry & bright, I've got all the recs you ho-ho-hoes are going to need this holiday season.
I've listed everything in alphabetical order to keep it simple, but look for the 🔪 to know whiches ones I highly recommend.
---
The Advent Calendar
2021 | 1h 44m
🍿Audience Score: 68%
Eva, an ex-dancer, is now living in a wheelchair, unable to walk. When her friend Sophie gives her an old wooden antique advent calendar before Christmas, she realizes each window contains a surprise that triggers repercussions in real life: some of them good, but most of them bad – Now Eva will have to choose between getting rid of the calendar or walking again – even if it causes death around her.
My Fucking Thoughts: I don't buy advent calendars because the idea of eating one small piece of chocolate every day for a month is horrific to me. Let me just take one weekend in December where I eat an entire Costco-sized box of Lindt balls and then move on with my time. But to get a spooky German advent calendar as a gift and all it does is release some fucking Krampus-like demon in the end? Whoever gave me that gift is getting cut-the-fuck-out of my life.
All The Creatures Were Stirring
2018 | 1h 20m
🍿Audience Score: 26%
When an awkward date on Christmas Eve leads a couple into a strange theatre, they're treated to a bizarre and frightening collection of Christmas stories, featuring a wide ensemble of characters doing their best to avoid the horrors of the holidays. From boring office parties and last-minute shopping to vengeful stalkers and immortal demons, there's plenty out there to fear this holiday season.
My Fucking Thoughts: An anthology movie (not my favourite) that is going to be hit or miss, probably. I haven't seen it yet, but with these anthology stories it ends up being that you like maybe 50% of the tales if you're lucky, which is generally why I don't like this movie format. But the poster is fun.
All Through the House
2015 | 1h 35m
🍿Audience Score: 38%
A deranged masked Santa-Slayer comes to town for some yuletide-terror. He leaves behind a bloody trail of mutilated bodies as he hunts his way to the front steps of the town's most feared and notorious home.
My Fucking Thoughts: I've seen this and it's fucking weird, kind of tacky and low-budget. But sometimes that's exactly the kind of horror you want. I think this holds the record for the most penises I've seen chopped off on film. Like, it's an inordinate amount of penis chopping. If you are interested in my experience watching it, I have a highlight feature on my insta called "High Movies." I watch horror movies stoned and story about them. This film is featured, along with the penises and a fun scene with a vibrator.
Anna and the Apocalypse
2017 | 1h 32m
🍿Audience Score: 62%
A zombie apocalypse threatens the sleepy town of Little Haven – at Christmas – forcing Anna and her friends to fight, slash and sing their way to survival, facing the undead in a desperate race to reach their loved ones. But they soon discover that no one is safe in this new world, and with civilization falling apart around them, the only people they can truly rely on are each other.
My Fucking Thoughts: My least favourite horror subgenre is zombie horror. Sorry, that's not true. It's werewolf horror, but zombie horror is a close second. Werewolf horror is not for me because I've yet to see a single werewolf that was scary. Oooo a big dog, oh noooo. And Zombie horror is out for me because I'm fucking over deadly viruses at this point. Fuck 'em. So I haven't seen this yet, but my drive to watch it is strong because it's also a British musical comedy and those two things are fucking delightful every time.
Better Watch Out🔪
2016 | 1h 29m
🍿Audience Score: 65%
When you think 'the suburbs,' you think safety, but this holiday night the suburbs are anything but safe. Ashley thought this babysitting job was going to be an easy night, but the night takes a turn when dangerous intruders break in and terrorize her and the twelve-year-old boy, Luke, she's caring for. Ashley defends her charge to the best of her ability only to discover this is no normal home invasion.
My Fucking Thoughts: This movie is a demented Home Alone meets Adventures in Babysitting and like incel forum vibes, centring around a darkly comedic take on male entitlement and toxic masculinity and I really fucking like it. It's become a staple of my holiday watchlist since its release. It's got the perfect blend of horror meets Christmas spirit, so it's not overly offensive to watch with friends or family who are just not into this kind of shit over the holidays. Like, there's a paint can to the face, but you don't see it see it. But, there is a disturbing lack of Patrick Warburton.
Black Christmas🔪
1974 | 1h 38m
🍿Audience Score: 75%
It's time for Christmas break, and the sorority sisters make plans for the holiday, but the strange anonymous phone calls are beginning to put them on edge. When Clare disappears, they contact the police, who don't express much concern. Meanwhile, Jess is planning to get an abortion, but her boyfriend Peter is very much against it. The police finally begin to get concerned when a 13-year-old girl is found dead in the park. They set up a wiretap to the sorority house, but will they be in time to prevent a sorority girl attrition problem?
My Fucking Thoughts: This is, without a doubt, the best Christmas horror movie ever made. And just one of the best Christmas movies ever made. AND I would argue, one of the greatest horror movies ever made. Period. Hands-down one of my all-time most favourites. Bob Clark is a fucking genius. It's a slasher, it's horrific, it's groundbreaking. A true classic. And it uses domestic violence and abortion as a central plot device in the most seamless and profound way I've ever seen. Plus Margot Kidder getting that dumb cop all flustered with spelling fellatio and then opening a beer in the middle of a police station? Absolute perfection.
Black Christmas🔪
2006 | 1h 30m
🍿Audience Score: 38%
On Christmas Eve, an escaped maniac returns to his childhood home, which is now a sorority house, and begins to murder the sorority sisters one by one.
My Fucking Thoughts: This is the first remake of the original, and it seems like most people shit on this just for the sake of shitting on remakes, but I like this one on its own merits. If you don't want to watch a remake/reboot, you can just not watch it without having a fit *cough Ghostbusters assholes cough.* You can just pretend a remake doesn't exist. Its existence isn't an indictment against the original. It doesn't take anything away from the original. But moreover, I find remakes interesting because movie technology is constantly advancing. Fuck yes, let's reboot some old shit and see what it looks like in modern times. Does it always work? No, but who cares? Personally, I like to be open-minded. And I think writers and directors love the originals so much that they just want to be a part of sharing it again with a new generation; keeping the characters and the stories alive for new audiences to discover. Because when you discover a remake, chances are you'll search out the source material. All that to say, this movie is fun AF and if you watch it just for what it is, you'll have a good, psychotic time.
Black Christmas
2019 | 1h 32m
🍿Audience Score: 31%
Hawthorne College is quieting down for the holidays. One by one, sorority girls on campus are being killed by an unknown stalker. But the killer is about to discover that this generation's young women aren't willing to become hapless victims as they mount a fight to the finish.
My Fucking Thoughts: This is vaguely related to the original in that it revolves around women on a college campus over Christmas, and tackles feminist issues. But it really is a totally different movie than either of its predecessors. On its own merits, it's a bit weird with a plot twist that struck me as fucking silly the first time I watched it. It definitely would have benefitted from a higher rating than PG-13. The plot takes on a "t-shirt feminist" quality that is gimmicky and ends up feeling contrived in order to be relevant in the #metoo era. The original from 1974 has the kind of discussion on issues like abortion and bodily autonomy that feels honest and important, while this one has a "look at our pussy hats!" vibe. It feels like the writers/director thinks catchy feminist tweets and online catchphrases equal depth. I didn't hate it though, it's just not what it thinks it is. But if you have an open mind, it can be fun, but definitely part cringe, like this exchange:
"You're insane!"
"No, we're men."
Blood Beat
1983 | 1h 27m
🍿Audience Score: 46%
A young woman accompanies her boyfriend to his family's rural Wisconsin home for Christmas, where the spirit of a Japanese samurai begins wreaking havoc on them.
My Fucking Thoughts: I haven't seen this yet, but it's on my list for the holidays this year. I'll probably do a High Movies feature on it next week over on insta, so pop on by. It's peak obscure 80s horror and a batshit crazy movie from the reviews I was researching. A low-budget experimental psychotic nightmare involving a samurai spirit demon in northeastern rural 'murica over Christmas and telepathic battles. What more could you want out of a holiday horror film? I have a feeling this is one of those movies that no matter how bad it is, it's still good or at least, entertaining. I hope, at least.
Body
2015 | 1h 15m
🍿Audience Score: 29%
Three young women face a moral dilemma when they accidentally kill a groundskeeper at a secluded mansion while celebrating the Christmas holidays.
My Fucking Thoughts: I mean, sitting around on Christmas Eve in a secluded mansion getting high and playing Scrabble sounds like a perfect night to me. But killing someone accidentally would totally kill the vibe, no pun intended. It's amazing to me how many movies centre around this kind of situation – Dead body! What do we do? I would assume I'd call the police, but… would I? Movies that you put in the situation and you're really not sure what you'd do, are fun movies. Because who knows? Maybe there is some version of me who just won a local beauty pageant and helps drop a body into an ocean and then Ryan Phillipe makes me swear to never tell anyone about it. I don't know, but it's possible.
The Children
2008 | 1h 24m
🍿Audience Score: 60%
Elaine and Jonah and their teenage daughter and young son and daughter, come to spend New Year with her sister Chloe and husband Robbie and their two young children at their isolated country home. One by one the children, after apparently being sick, become increasingly malevolent.
My Fucking Thoughts: This is not really a Christmas movie, but a New Years' movie still counts with those wintery holiday feels, so I'm keeping it on the list. The atmosphere is very much snowy countryside and the suspense is top-notch. It's been added to my list of movies that reaffirm my decision to not have children, as well. There's nothing like malevolent, murderous children as a form of contraception.
Christmas Evil
1980 | 1h 40m
🍿Audience Score: 33%
A toy factory worker, mentally scarred as a child upon learning Santa Claus is not real, suffers a nervous breakdown after being belittled at work, and embarks on a Yuletide killing spree.
My Fucking Thoughts: This is a totally nonsensical slasher with very mild slashing, easy on the gore. The main character is so awkward and fucked up it's palpable. Spying on neighbourhood kids, tracking their movements and then snapping and going on a killing spree of people who may or may not deserve it (like those people outside of a church after leaving mass, your call,) while being the most pathetic human alive. It's a classic, cult campy trash movie with Taxi Driver vibes that's worth at least one viewing.
A Christmas Horror Story
2015 | 1h 39m
🍿Audience Score: 46%
Interwoven stories that take place on Christmas Eve, as told by one festive radio host: A family brings home more than a Christmas tree, a student documentary becomes a living nightmare, a Christmas spirit terrorizes, Santa slays evil.
My Fucking Thoughts: On my list this year. What could be better than Santa Claus vs. Krampus in a knockdown, drag-out fight in the North Pole? That feels very on-brand for 2021. While I'm not a huge fan of anthology movies, this is a Canadian film, so as a Canadian I was compelled to support it. And honestly, it's not terrible. The creators all worked together on the Canadian horror classic Ginger Snaps, and this movie takes place in the same fictional town of Bailey Downs, so that's a nice little nod to their roots. The anthology stories are woven together pretty well so watch as choppy or disconnected, and William Shatner as a drunk, nostalgic radio DJ who is screaming about baby Jesus just hit right. The highlight for me was one of Santa's elves calling Mrs. Clause a "reindeer fucking whore" and then chopping his own hand in half with an axe.
Christmas Presence
2018 | 1h 25m
🍿Audience Score: 38%
A diverse group of friends gather for the festive season in a remote lodge but soon plans go awry. One of the friends goes missing and the truth behind why the lodge was booked for the holiday is disclosed. Christmas quickly turns to chaos and a bloody nightmare ensues.
My Fucking Thoughts: This is borderline terrible, honestly, but that's really why I want you to watch it. It's bad, but I promise you'll have a good time with the horrendous characters, bad acting and stupid AF plotline. Seriously, it feels like the characters never put on pants. Have you ever given underwear to all your friends for Christmas and then you all model them for each other? Fucked. Must watch.
The Day of the Beast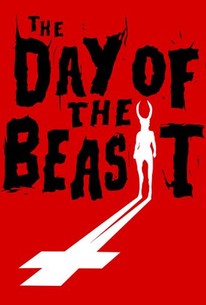 1995 | 1h 43m
🍿Audience Score: 85%
The story revolves around a Basque Roman Catholic priest dedicated to committing as many sins as possible, a death metal salesman from Carabanchel, and the Italian host of a TV show on the occult. These three get together to go on a literal "trip" through Christmas-time Madrid to hunt for and prevent the reincarnation of the Antichrist.
My Fucking Thoughts: I can't believe I haven't seen this movie yet. I'm ashamed of myself. But it's so hard to watch subtitled movies because I can't scroll mindlessly on my phone at the same time. This is a pure dark comedy, don't get it twisted. From most accounts, this movie is bananas with a death-metal-laden score, lots of sacrilegious shenanigans, vibrant characters and a fast-paced plot chock-full of WTF moments.
Dead End
2003 | 1h 23m
🍿Audience Score: 59%
For the past 20 years, Frank Harrington has grudgingly driven his family to celebrate Christmas with his mother-in-law. This year, he takes a shortcut. It's the biggest mistake of his life: The nightmare begins. A mysterious woman in white wanders through the forest, leaving death in her wake. A terrifying black car – its driver invisible – carries the victims into the heart of the night. Every road sign points to a destination they never reach. The survivors succumb to panic, to madness; deeply buried secrets burst to the surface, and Christmas turns into a living hell.
My Fucking Thoughts: I'm not sure how I've never seen this before since I pride myself on seeing every horror movie that Lin Shaye is in. This is a twisted movie, with dark humour and a creepy atmosphere that will get under your skin. By all accounts, one of the best low-budget Christmas chillers you can watch this holiday season.
Deadly Games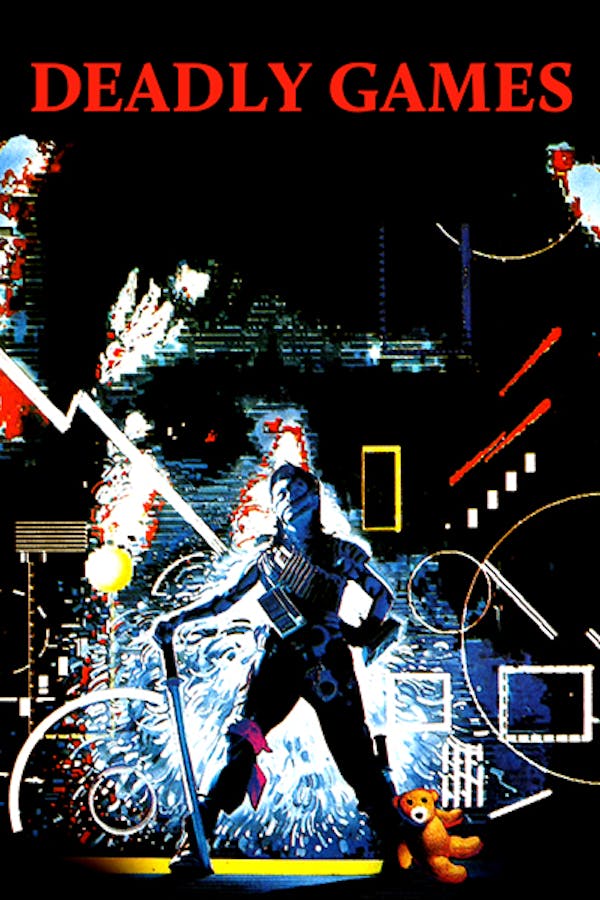 1989 | 1h 32m
🍿Audience Score: 64%
Thomas, a very intelligent and resourceful child, is left alone with his beloved and fragile granddad on Christmas Eve, when a psychopath dressed as Santa Claus breaks into their mansion and starts chasing them. Thomas will do whatever he can to save himself and his granddad.
My Fucking Thoughts: This is also sometimes titled Game Over if you're looking for it. This has heavy Home Alone vibes if Home Alone were rated R. And I'm not even exaggerating on that. The filmmaker, Rene Manzor, even went on record stating of Home Alone, "They remade my film!" Manzor threatened to sue for plagiarism, and Fox Studios came to a settlement. But John Hughes firmly denies ever even hearing about Deadly Games, let alone seeing it. True story. So watch it just for that weird history, but I didn't like it. LOL.
Don't Open Till Christmas
1984 | 1h 26m
🍿Audience Score: 12%
Somebody with very little Christmas spirit is killing anyone in a Santa suit one London holiday season, and Scotland Yard has to stop him before he makes his exploits an annual tradition.
My Fucking Thoughts: I have never seen this and I don't even know where to go to find it, but I really want to because I heard it's sleazy AF and depraved with a shit ton of violence and gore, which is exactly what you want in a true Christmas slasher, amiright? A mall Santa getting his penis chopped off with a razor blade in a dirty men's public restroom? If that doesn't scream Christmas, I don't know what does. If you find it on streaming somewhere, let me know!
The Gingerdead Man
2005 | 1h 10m
🍿Audience Score: 28%
An evil yet adorable Gingerbread man comes to life with the soul of a convicted killer – this real-life cookie monster wreaks havoc on the girl who sent the killer to the electric chair.
My Fucking Thoughts: Honestly I don't even know what to say about this. Gary fucking Busey as a maniac gingerbread man? It looks absolutely fucking stupid and painfully low-budget, but sometimes that's exactly what you're looking for when it comes to horror. Also, there are like four of these movies, including one called Gingerdead man Vs. Evil Bong. Does that make it more or less enticing? Hard to say. I'll be putting this on my list of movies to feature for High Movies, so stop by insta next week if you're interested.
Gremlins🔪
1984 | 1h 46m
🍿Audience Score: 76%
Minature green monsters tear through the small town of Kingston Falls. Hijinks ensue as a mild-mannered bank teller releases these hideous loonies after gaining a new pet and violating two of three simple rules: No water (violated), no food after midnight (violated), and no bright light. Hilarious mayhem and destruction in a town straight out of Norman Rockwell. So, when your washing machine blows up or your TV goes on the fritz, before you call the repairman, turn on all the lights and look under all the beds. 'Cause you never can tell, there just might be a gremlin in your house.
My Fucking Thoughts: I'll be honest, I didn't see this movie until last year when my husband decided it was wholly unacceptable that I'd never seen it before. But it's like, he's a Gen X and I'm a Millennial so he's coming in hot with that 80s nostalgia and this was just not on my radar growing up. But, I really liked this. It's pure kid-friendly horror with neverending mischief and holiday insanity that will make your inner Grinch happy. Don't be like me, watch this before it gets embarrassing that you've never seen it before.
Holidays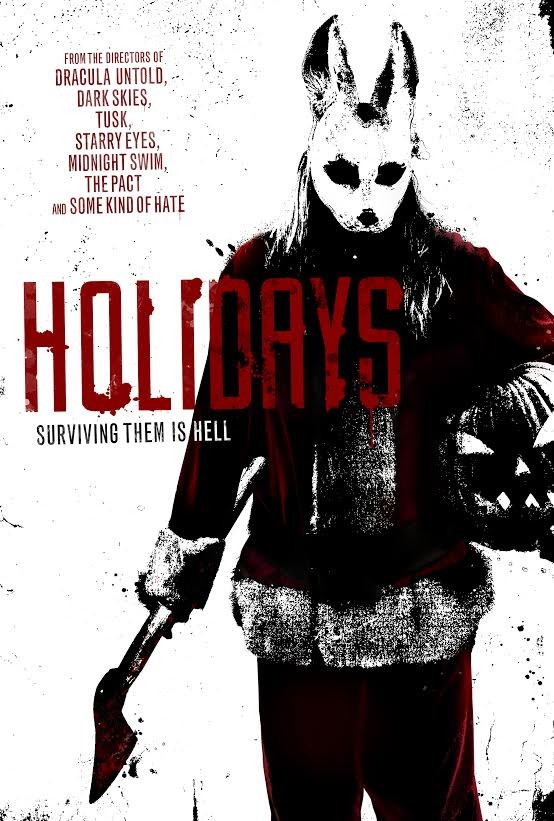 2015 | 1h 45m
🍿Audience Score: 51%
Holidays is an anthology feature film that puts a uniquely dark and original spin on some of the most iconic and beloved holidays of all time by challenging our folklore, traditions and assumptions.
My Fucking Thoughts: This is a Kevin Smith movie that isn't purely focused on Christmas, but all holidays in anthology segments, but I'm including it on the list anyway because one, Kevin Smith. And two, I can do what I want around here. But again, I'm not a huge fan of anthology movies and the reviews for this are mostly shit. The last couple of Kevin Smith horror movies I watched thoroughly fucked me up though so I feel I need to watch this for myself, just to know and see what else Smith can come up with. But, seriously, Tusk? The fuck was that?! I could only ever bring myself to watch it once, and I still sometimes have flashbacks about it that catch me off guard and paralyze me momentarily.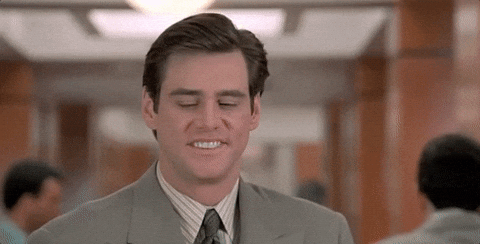 Hosts
2020 | 1h 29m
🍿Audience Score: 33%
A family falls victim to On Christmas Eve, an innocent couple become hosts to a malicious entity. Throughout the night they terrorize a family of five in unimaginably violent and disturbing ways.
My Fucking Thoughts: This wasn't great, but it has some good points, like genuinely jumpy, startling moments and the gore is fucked up, like you might gasp a time or two. And the ending is perfectly fitting and bleak for the overall vibe. But there was something lacking that made a possession film – usually my favourite horror subgenre – flat and boring in far too many moments. Like the pacing is just so off the mark, it's bleaker than the film itself. And also the acting is dog shit. But it's still worth a watch for that one scene at dinner… you'll know what I'm talking about when you see it.
I Trapped the Devil
2019 | 1h 22m
🍿Audience Score: 40%
Christmas is supposed to be a time for peace and joyful family reunions. But when Matt and his wife Karen show up unannounced at the home of his estranged brother Steve to celebrate the holidays, they are instead greeted with a horrifying surprise: trapped in the basement is a man. But not just any man. Steve believes that his hostage is none other than the devil himself.
My Fucking Thoughts: I mean, if I showed up for a holiday party and the host was convinced he had trapped the devil in his basement, I would immediately leave and call the police. Like, someone has lost their damn mind and taken a person hostage for Christmas. But that's just me and it makes for a very short movie. Though I am interested in how the director turned holiday twinkle lights into a satanic atmosphere. Could be a decorating tip for my own home, yes?
Jack Frost
1997 | 1h 29m
🍿Audience Score: 30%
As a notorious serial killer is being driven to his execution, the truck carrying him encounters a bizarre accident that transforms him into a mutant snowman. The sheriff who originally caught the psychopath has remained concerned about his return, and it seems that his fears were well-founded. Before long, bodies pile up, all killed in gruesome wintry ways. Can the sheriff stop the murderer's icy reign of terror?
My Fucking Thoughts: Everyone else is going to think this is as trashy as Gingerdead Man. And I hear you, but this is also a cult classic for a reason. Essential 90s horror, it's Twin Peak vibes meet Full Moon Features – if you know, you know. A serial killer snowman, endless one-liners and massive amounts of gore, plus Shannon Elizabeth in a scene you will never forget. If you're looking for terrible cult classic Christmas horror, it doesn't get more on-the-nose than this movie.
Krampus🔪
2015 | 1h 38m
🍿Audience Score: 51%
When his dysfunctional family clashes over the holidays, young Max (Emjay Anthony) gets disillusioned and turns his back on Christmas. Meanwhile, this lack of festive spirit unleashes the wrath of Krampus: a demonic force of ancient evil intent on punishing non-believers. All hell breaks loose as beloved holiday icons take on a monstrous life of their own, laying siege to the fractured family's home and forcing them to fight for one another if they hope to survive.
My Fucking Thoughts: I absolutely adore this movie, and not just because of Adam Scott and Toni Collette, although they are a definite factor because *drools*. This is a chaotic, ridiculous instant holiday classic as far as I'm concerned. The jolliest evil Christmas movie you will ever watch, with an ending that you don't want, but that you need.
The Lodge🔪
2019 | 1h 48m
🍿Audience Score: 51%
A soon-to-be stepmom is snowed in with her fiance's two children at a remote holiday village. Just as relations finally begin to thaw between the trio, strange and frightening events threaten to summon psychological demons from her strict religious childhood.
My Fucking Thoughts: As a stepmother myself, this movie is my worst fucking nightmare. The emotions I had watching this were next-level. Seriously, FUCK DEM KIDS. Also, fuck the dad. Who would think that leaving your two children alone on Christmas in a secluded cabin six months after their mother died, with your new fianceé who has serious cult-mass-suicide trauma is a good idea? This movie destroyed me emotionally and I hated it. But also, watch it.
Mercy Christmas
2017 | 1h 23m
🍿Audience Score: 52%
When Michael Briskett meets the perfect woman, his ideal Christmas dream comes true when she invites him to her family's holiday celebration. Dreams shattered, Michael struggles to survive once he realizes HE will be Christmas dinner.
My Fucking Thoughts: The title of this movie sucks. I can't help but think that there were a million available cannibal puns that would have been better, but whatever. I'm just the blogger. Anyway, if you're a lonely person on Christmas and are randomly invited by a beautiful stranger to dinner with her family, just be aware you are taking the chance that those people are cannibals who want to kill you and cook you.
P2🔪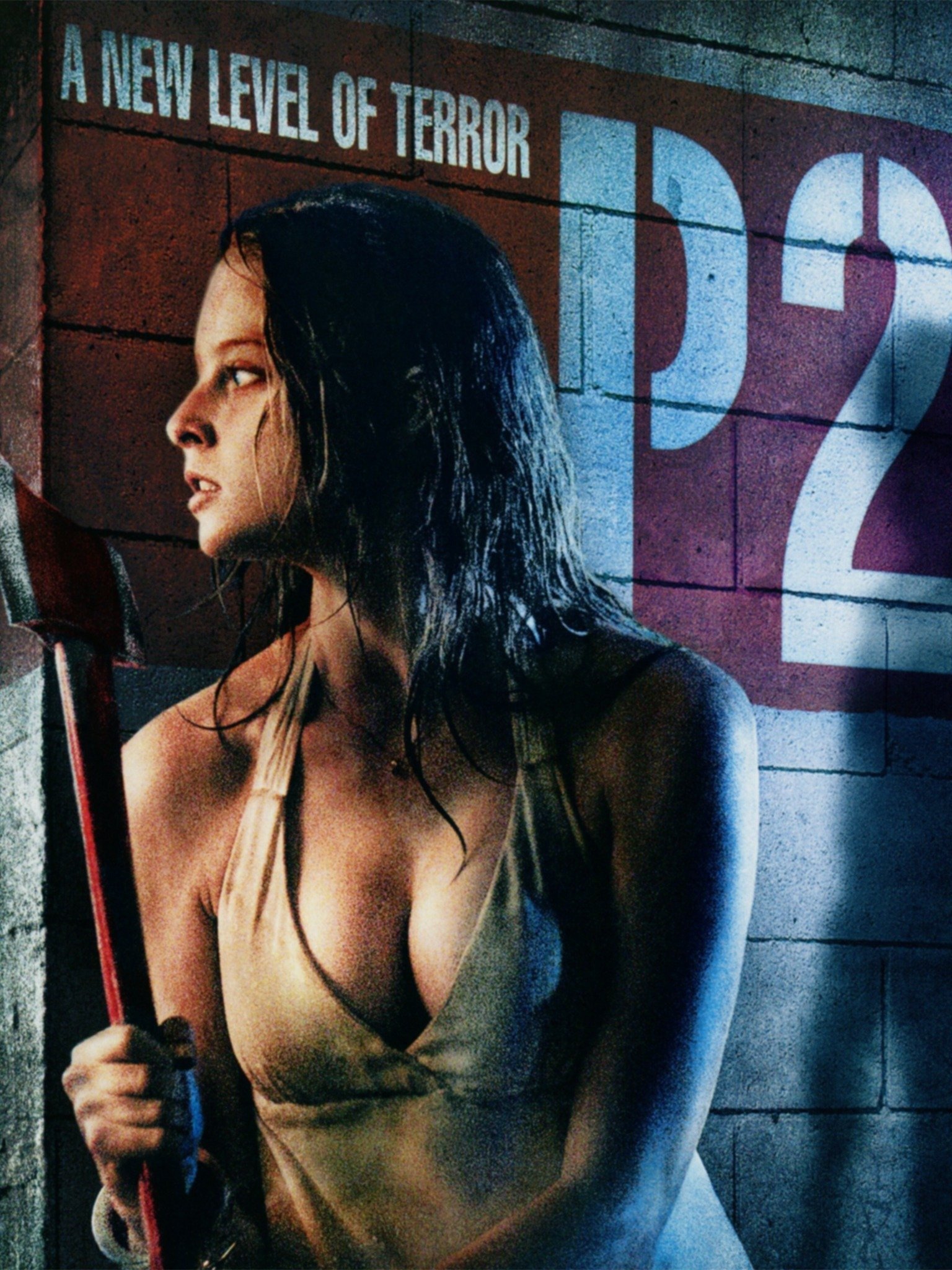 2007 | 1h 38m
🍿Audience Score: 36%
Angela is working late on Christmas Eve. When she finally decides to leave, she goes down to the parking garage to get her car, but it won't start. Thomas, the garage's security guard, offers to help. He also invites Angela to dinner, but she refuses. Thomas, crazed, knocks her out. She wakes up in Thomas' office, chained to a chair and in different clothes. Now Angela must fight for her life in order the escape from the garage.
My Fucking Thoughts: Honestly, fuck anyone who doesn't like this movie. I would literally take 90 minutes of just Wes Bentley singing Elvis songs. It's gory and graphic, but oh so much fun. CW for a dog that dies if that kind of thing bothers you because it bothers me and I have to look away each time. But also, afterwards, Wes Bentley is like why would you do that to my dog?! And it's like, because you sent your dog to kill her, what the fuck did you think would happen, Psycho? I love how he tries to make other men take responsibility for their actions, but finds a way to justify his own at every turn. He's the worst. You'll love the ending.
Rare Exports: A Christmas Tale
2010 | 1h 24m
🍿Audience Score: 70%
It's the eve of Christmas in northern Finland and an archaeological dig has just unearthed the real Santa Claus. But this particular Santa isn't the one you want coming to town. When all the local children begin mysteriously disappearing, young Pietari and his father Rauno, a reindeer hunter by trade, capture the mythological being and attempt to sell Santa to the misguided leader of the multinational corporation sponsoring the dig. Santa's elves, however, will stop at nothing to free their fearless leader from captivity
My Fucking Thoughts: If you're on the fence about watching this, do it for the visual image of hundreds of naked elves running together like a herd over the frozen tundra. It's like something out of a demented NeoGeo special.
Saint
2010 | 1h 26m
🍿Audience Score: 29%
A horror film that depicts St. Nicholas as a murderous bishop who kidnaps and murders children when there is a full moon on December 5.
My Fucking Thoughts: A twist on the folklore of Santa Clause, it basically asks what if good ole Saint Nick was seriously pissed off? So basically, it's 1492 and Saint Nick and his crew of super horny priests pull up to harbour in the nearest little town they can find. They start dropping through chimneys, coming up through floorboards and busting their way into people's homes for a night of violence and debauchery… and of fucking children??? Like, they're really into that part. But the townsfolk are like, 'fuck this!' and basically burn all those bad priests alive on their boat. Now, every 32 years, these zombie-like priests, led by Saint Nick and his dead horse, come back to do it all again. Sure, they lost their genitals in an unfortunate smelting accident, but why let a little thing like that stop you?
Santa's Slay
2015 | 1h 18m
🍿Audience Score: 43%
Santa Claus is actually a demon who lost a bet with an Angel, so he becomes the giver of toys and happiness. But when the bet is off, he returns to his evil ways.
My Fucking Thoughts: Keeping with this theme of evil, angry Santa's, I really like the premise of this one, but the execution of the actual movie is basically garbage – mildly entertaining, watchable garbage. Take that for what it's worth. Santa is played by professional wrestler, Bill Goldberg, so you've never seen a Santa quite this jacked and evil before. Plus, there's even a Chris Kattan cameo, which kind of tells you all you need to know.
Sheitan
2006 | 1h 34m
🍿Audience Score: 52%
A group of young people leave a disco and bump into a shepherd who is ready to spend his night worshipping Satan.
My Fucking Thoughts: I don't think there is a human alive who creeps me out more than Vincent Cassel, so right there this movie is already getting pints. A wild party girl picks up four clubbers and takes them back to her place to continue the party. "Her place" is a rundown farmhouse filled with misfits, nymphomaniacs and Cassell, playing a deranged hillbilly who just wants to spend Christmas doing Satanic shit, like you do. This is pure French extremity horror and you can tell Cassell is having the time of his life playing his deranged character. But it's a slow burn, for sure, and there are lots of moments where you are just waiting for something to happen that would fit the horror category.
Silent Night
2012 | 1h 34m
🍿Audience Score: 52%
The police force of a remote Midwestern town searches for a killer Santa Claus who is picking off citizens on Christmas Eve.
My Fucking Thoughts: Seen it, liked it enough, but it's also a lazy horror movie. Like why is there a tree farm right beside a sleazy motel and why can a naked screaming woman run from one to the other and then get fed through a woodchipper without anyone noticing, and why is there even a woodchipper there, we're trying to sell trees not destroy them in the middle of the sales lot… But, still, it's a gory holiday horror that is elevated from being total shit by Jaime King and Malcolm McDowell (but I have a feeling they both regret making this.) Sometimes these movies don't really need to make any logical sense, but really, why was there a wood chipper there?
Silent Night
2021 | 1h 32m
🍿Audience Score: 56%
Silent Night follows parents Nell and Simon who have invited their closest friends to join their family for Christmas dinner at their idyllic home in the English countryside. As the group comes together, it feels like old times — but behind all of the laughter and merriment, something is not quite right. The world outside is facing impending doom, and no amount of gifts, games or Prosecco can make mankind's imminent destruction go away. Surviving the holidays just got a lot more complicated.
My fucking Thoughts: I just watched this and holy fucking night, it fucked me up in so many ways, I could barely function for at least an hour after it was over. Definitely more psychological, emotional horror with dark comedy seasoning.
Silent Night, Bloody Night
1972 | 1h 27m
🍿Audience Score: 29%
Wilford Butler returns home on Christmas Eve and his house had been turned into a mental institution for the criminally insane. But the day of his return, he is murdered. Wilford leaves the house to his grandson Jeffrey. A few years later, Jeffrey finally decides to sell this grandfather's house, but an ax murderer has escaped from a neighbouring institution and finds refuge there, killing anyone who gets too close and stalking Jeffrey through the old mansion.
My Fucking Thoughts: A pure downbeat 70s vibe movie, this is a classic Christmas chiller. It's a very slow burner, but it's a mood, right? It's got a haunted house, small-town conspiracies, whispering stalker phone shit that probably inspired the original Black Christmas (but that's just a guess,) and a seriously demented axe murderer. There isn't a lot of gore in this, relying instead on a heavily creepy atmosphere and it works. Recommend.
Silent Night, Deadly Night
1984 | 1h 19m
🍿Audience Score: 39%
Little Billy witness his parents getting killed by Santa after being warned by his senile grandpa that Santa punishes those who are naughty. Now Billy is 18, and out of the orphanage, and he has just become Santa, himself.
My Fucking Thoughts: First of all, there are lots and lots of boobs in this. Just so many boobs, so that may be a selling point for some of you. But, on a serious note, this is classic Christmas horror. From all the demented ways Psycho Santa finds to kill people, to the cop who guns Santa down in front of an audience of orphans, this is hilarious and full of gore. Totally distasteful and absolute trash, but that's what makes it good.
Silent Night, Deadly Night: Part 2
1987 | 1h 28m
🍿Audience Score: 28%
After being traumatized by his brother Billy's murderous rampage years earlier, Ricky Caldwell has become a serial killer himself and is now living in a mental hospital. Relating his story to a psychiatrist, Ricky recounts the details of their murder sprees and vows to avenge his brother's death.
My Fucking Thoughts: If you don't feel like watching the first one in the series, you can basically jump right into Part 2 without issue because the first third of the movie is a tedious highlight recap of everything that happened in Part 1. I watched the two movies back to back, and honestly, I don't suggest it. Once you get into the original aspects of the movie, it comes to life as a total dumpster fire of so-bad-it's-good quality, with those 80s hallmarks of bad acting and lots of nudity. It's garbage day, indeed.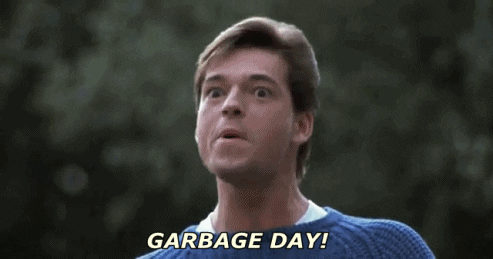 Wind Chill
2007 | 1h 27m
🍿Audience Score: 31%
Just before their university campus goes quiet for the winter break, a young woman (Emily Blunt) asks a classmate (Ashton Holmes) for a lift home. The two students set off on their trip and begin to get to know each other. But, when a reckless motorist drives them off the road, they find themselves stranded in the snow on a remote highway. As the night grows colder, the two are confronted by a horde of menacing apparitions — and struggle to escape with their lives.
My Fucking Thoughts: I'm still not totally sure I understand this movie or what happened in the end. Emily Blunt plays a total fucking bitch who is stranded on a deserted winter road as she tries to get home to her family for the holidays. She and her travel partner are pestered by ghosts who keep replaying the same roadside winter tragedy over and over, while also killing new people in the same way for some reason? Blunt tries her hardest, and honestly with any other actress I'm not sure I would have liked this as much as I did… which wasn't much. But, I do love me some snow-set winter horror though.
---
And that's it! Are there are holiday horror movies you love that I missed putting on the list? Let me know in the comments!
If you have watched, or do watch, any of these, make sure you come back so we can discuss!
Happy Holidays, horror-movie lovers! 🔪🎄