This is just a short post to say I wish you all a very Merry Everything and a Happy Whatever!
Whatever you celebrate, whoever you are – unless you're a fucking asshole – I wish nothing but the best for you this holiday season and in the new year. If you're down with Santa, I hope he is good to you… but I'm so sure he has an ass-load of coal to give out, too. Seems like an array of dickbags revealed themselves in 2020.
Speaking of dicks, we're almost done with 2020!!!
And what a wild-ass trip it has been.
Between political dumpster fires, uprisings in social movements, environmental catastrophes and a global pandemic the likes of which we haven't seen in a century – I'm fucking exhausted. Aren't you?
I don't think any of us could have predicted the kind of emotional and mental toll 2020 was going to take. The changes we would make, the lives we would lose… it has been almost unprecedented… 1918 shoutout!
I still remember leaving my office in March to start that #workfromhomelife and thinking I was going to be seeing my friends and colleagues again in a few weeks. Aw, memories. What a dumb fucking bitch I was.
I've had it pretty easy in comparison to so many others, and for that I'm legit grateful. I hope if you've been lucky like me, you'll keep your eye on that silver lining as we continue through this pandemic. Let's stay grateful, hopeful and empathetic as we enter 2021.
And keep wearing your mask and keeping that 6 feet of distance.
If you're celebrating this holiday season after the loss of a loved one from COVID, I am sending you all my good vibes. I am so very sorry that a once occupied seat at the dinner table is going to be empty this year.
The number of people we have lost due to this virus should be a bright neon sign to everyone that this thing isn't over yet, even with a vaccine shining that light at the end of the tunnel. We all need to celebrate the holidays safely, responsibly and with as much social distancing as we can manage.
With that said, a final word to thank everyone who has spent this fucking awful year with me on this blog – whether it was reading, commenting or sending me messages. Connecting with so many book nerds and true crime addicts has been a definite bright spot through all the gloom & doom.
I'm so happy to have met you all… except for that guy who called me a cunt for writing about true crime. You can go fuck yourself, dude.
I'll be on a blogging hiatus between now and the new year, but I will be back – hopefully refreshed and stress-reduced (I would say "stress-free" but that's too optimistic, even for me) – ready to reach another year of reading goals, with reviews striving to be worthy of your attention and more true crime cases to examine.
I'll still be posting on Instagram during my break, so if you're not following me already, you can find me on #bookstagram under @thefuckingtwist.
And that's it! I hope your winter holidays are filled with good times, good books and good food. I love you all and can't wait to see what you got under the tree! 🎄
Oh, and….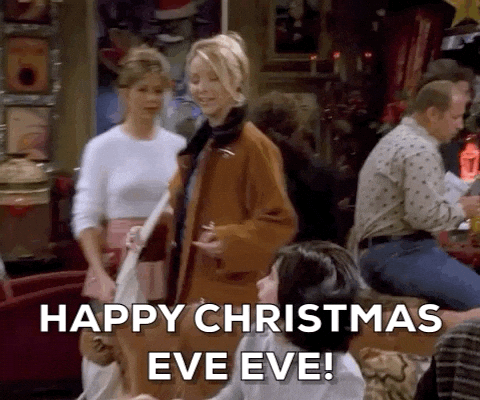 Stay safe. Be kind. And I'll meet you in 2021, booknerds! 💚❤️