This might be the most exciting bit of news to hit the book world in I don't even know how long. I mean, typically, I don't think of the publishing world as very exciting with a lot of breaking news. It's not like watching Trump trying to be President or anything.
But talk about a twisted bookish controversy that dropped this week!
If you're not yet aware, wunderkind author AJ Finn – aka Dan Mallory – is, allegedly a total fucking sociopath and pathological liar.
Read the original article by Ian Parker for The New Yorker here and get ready to have your mind blown.
It's a bit of a lengthy read, but totally worth it to get the full effect of the mindfuck that is Dan Mallory/AJ Finn.
I've been joking that I feel personally victimized by this epic bullshit because I so wholeheartedly pushed The Woman in the Window on anyone that I could. I dug that book hard. But I can't, in good faith, let that be the case any longer. Does anyone care, probably not, but I just have to let it be known. I mean, can you separate the artist from the art? That's going to be a personal decision here for readers.
But to be honest, the real-life story of Dan Mallory is 100% more interesting than his book, at this point.
If you don't have time to read the full article, I'm basically going to post a TL;DR of my favourite bits from the exposé here for you.
It should be noted, even though I'm not going to be writing at length about it, that the original article makes a really amazing point of how easy it is for white men to fail up, and how our institutions are constructed to let this happen, even when they are known pieces of shit.
Sorry, alleged pieces of shit.
Truly, it's worth 30 minutes of your time to read.
---
Over the course of Parker's piece, he uncovers truly compelling evidence which suggests Dan Mallory has been lying his way to the top since the opportunity for him to do so arose.
Among his lies are tales about his mother's cancer and death, his brother having cystic fibrosis, his brother dying by suicide, and his own brain cancer diagnosis and apparent spinal surgery.
The first evidence of Mallory's deceit and raging privilege goes back to the time when he was applying to universities. When his strategy to use his mother's cancer diagnosis didn't yield an acceptance letter from Princeton, he wrote to Fred Hargadon, Princeton's Dean of Admissions as per Parker's article:
"You heartless bastard," the letter supposedly began. "What kind of latter-day Stalin refuses admission to someone in my plight? Not that I ever seriously considered gracing your godforsaken institution with my presence—you should be so lucky—but I'm nonetheless relieved to know that I won't be attending a university whose administrators opt to ignore oncological afflictions; perhaps if I'd followed the example of your prized student Lyle Menendez and killed my mother, things would have turned out differently."
THE DEAN OF ADMISSIONS. ARE YOU KIDDING ME?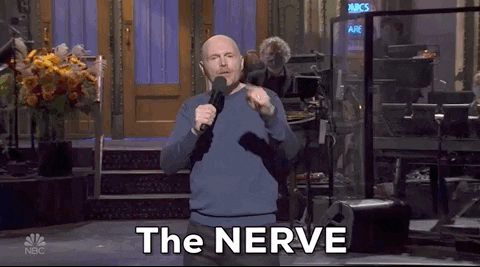 Mallory was constantly telling acquaintances that his mother was sick with cancer, was dying of the disease or had already died. According to Mallory's parents, his mother did have breast cancer when Mallory was in high school, but she survived the disease and is still alive.
When Parker explains to an editor, who had bought an essay from Mallory about the death of his mother, this is what happened according to Parker:
I told Raine that Mallory's mother was not dead. There was a pause, and then he said, "If she's alive, he lied." Raine underscored that he had taken Mallory's essay to be factual. He asked me, "Is the father alive? In the account I read, I'm almost a hundred per cent certain that the father is dead." The senior John Mallory, once an executive at the Bank of America in Charlotte… He and Pamela have been married for more than forty years.
Mallory has repeatedly claimed to have a doctorate from Oxford in English Literature. It was here, he says, that he wrote his thesis on Patricia Highsmith, the author of The Talented Mr. Ripley – one of the most recognized con artist characters in literature. Nudge nudge wink wink. Mallory also claims to have a second doctorate from an American university in psychology, with an emphasis on Munchausen's Syndrome, a mental health disorder that leads a person to fake illnesses for attention and personal gratification.
Could he be any more obvious? I mean, seriously.
Parker could find no evidence while investigating for his piece that Mallory has a doctorate at all, let alone two. A former colleague says Mallory would refer to himself as a "double-doctor."
An Oxford arts doctorate generally takes at least three or four years; in 2009, midway through his second year, Mallory was signing e-mails, untruthfully, "Dr. Daniel Mallory." Oxford recently confirmed to me that Mallory never completed the degree.
He then left Oxford, claiming he had brain cancer. When the American-born Mallory eventually returned to the US from the UK, he settled in New York and brought along a fake British accent. A colleague of Mallory's is quoted as saying:
He spoke with an English accent and said "brilliant," "bloody," and "Where's the loo?"—as one colleague put it, he was "a grown man walking around with a fake accent that everyone knows is fake."
Not even Madonna can pull this off, okay?
Mallory started his career as an editorial assistant for Linda Marrow at Ballentine Books, an imprint of Random House. Apparently, he suggested numerous times that he was too good for the job. He would stay late at the office and use his boss's computer to work on his own writing. It was here that he apparently developed a strange habit:
On a few occasions, after Mallory had announced that he would soon be leaving the company…, people found plastic cups, filled with urine, in and near Linda Marrow's office. These registered as messages of disdain, or as territorial marking. Mallory was suspected of responsibility but was not challenged. No similar cups were found after he quit. (Mallory, through a spokesperson, said, "I was not responsible for this.")
After leaving Ballentine, his former employee noticed strange charges from Amazon on a corporate credit card. Mallory was confronted and he admitted to using the card, but said it was in error. He then added that he was experiencing a recurrence of his brain cancer.
Dropped that sympathy card, real fast, huh?
Mallory moved to London and was working as an editor at Little, Brown and Company. In 2010, Mallory told his employer that he'd received a job offer from a competing London publisher and secured himself a hefty raise from Little, Brown. It was around this time that Mallory told his colleagues that he, once again, had an inoperable brain tumour and cancer.
He'd survived earlier bouts with cancer, but now a doctor had told him that a tumor would kill him by the age of forty. He seemed to be saying that cancer—already identified and unequivocally fatal—would allow him to live for almost another decade. The claim sounds more like a goblin's curse than like a prognosis, but Mallory was persuasive; the colleague who was initially supportive of him recently said, with a shake of the head, "Yes, I believed that."
Mallory wore baseball hats indoors, which was thought to be to hide his hair loss from chemotherapy. He told colleagues that he hadn't yet told his parents about his cancer because they were unaffectionate and uninterested in his life. So, instead of seeing them for Christmas, he was going to an assisted-death non-profit in Switzerland, called Dignitas.
A Dignitas death occurs in a small house next to a machine-parts factory; there's no tradition of showing this space to possible future patients. Mallory said that he had found his visit peaceful.
During this time, the CEO of Little, Brown, Ursula Mackenzie, attended a dinner and sat next to the CEO of the rival company who Mallory had said offered him that competitive job offer that landed him the wage and status increase that Little, Brown offered in order to stop Mallory from leaving.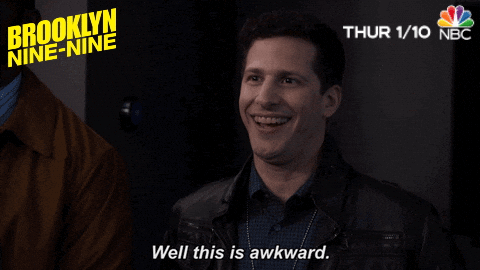 The rival CEO told Mackenzie that there had been no such offer. (Mackenzie declined to comment. The rival C.E.O. did not reply to requests for comment.) When challenged at Little, Brown, Mallory claimed that the rival C.E.O. was lying, in reprisal for Mallory's having once rejected a sexual proposition.

In August, 2012, Mallory left Little, Brown. The terms of his departure are covered by a nondisclosure agreement. But it's clear that Little, Brown did not find Mallory's response about the job offer convincing. "And, once that fell away, then you obviously think, Is he really ill?" the once supportive colleague said.
Two weeks after he left Little, Brown he accepted a job offer in New York as an executive editor at William Morrow, an imprint of Harper Collins. Then on February 12, 2013:
…Some people in London who knew Mallory professionally received a group e-mail from Jake Mallory, Dan's brother, whom they'd never met. Writing from a Gmail address, Jake said that Dan would be going to the hospital the next day, for the removal of a tumor. He'd be having "complicated surgery with several high risk factors, including the possibility of paralysis and/or the loss of function below the waist." But, Jake went on, "Dan has been through worse and has pointed out that if he could make it through Love Actually alive, this surgery holds no terrors." Dan would eat "an early dinner of sashimi and will then read a book about dogs until bedtime," Jake wrote, adding, "Dan was treated terribly by people throughout his childhood and teenage years and into his twenties, which left him a very deeply lonely person, so he does not like/trust many people. Please keep him in your thoughts."
The emails were exclusively addressed to contacts in the UK. And the next day, contacts in New York received a similar email from "Jake."
It noted that Dan would soon be undergoing surgery to address "a tumor in his spine," adding, "This isn't the first (or even second) time that Dan has had to undergo this sort of treatment, so he knows the drill,although it's still an unpleasant and frightening proposition. He says that he is looking forward to being fitted with a spinal-fluid drain and that this will render him half-man, half-machine."

Recipients wrote back in distress. An editor at a rival publishing house told me, "I totally fell for it. After all, who would fabricate such a story? I sent books and sympathies." In time, Jake's exchanges with this editor became "quippy and upbeat." Another correspondent told Jake that his writing was as droll as Dan's.
Around this same time, a former colleague of Mallory's received an email from an anonymous Gmail account. The message called her "the nastiest cunt in publishing." Mallory denies sending the email.
The emails sounded a lot like Mallory, in tone and in the tendency to stylize "email" as "e.mail." People started to suspect, as one email recipient put it, "something crazy was going on." Soon, another email from "Jake" came in, saying his brother had received a "lumbar drain" in his back and was in a lot of pain. Dan Mallory then sent an email from his own email address to Chris Parris-Lamb thanking him for the "very lovely e.mail."
Dan Mallory's brother, Jake, according to his fiancée, was doing a pre-wedding photoshoot during the time these emails were sent when he was apparently by his sick brother's bedside.
Jake Mallory did not respond to requests for comment. Dan Mallory, through the spokesperson, said that he was "not the author of the e-mails" sent by "Jake."
On February 26, only twelve days removed from a 7-hour spinal surgery, Mallory wrote Parris-Lamb again to say he was in Nashville for work. Then three days later:
"Jake" wrote another group e-mail, saying that "an allergic reaction to a new pain killer" had caused Dan "to go into shock and cardiac arrest." He went on, "He was taken to the hospital on time and treated immediately and is out of intensive care (still on a respirator and under sedation). While this setback is not welcome it is not permanent either, and at least Dan can now say he has had two lucky escapes in the space of two months." "Jake" went on, "The worst is past and we are hoping he can go back to his apartment this weekend and then pick up where he left off. This would daunt a mere mortal but not my brother."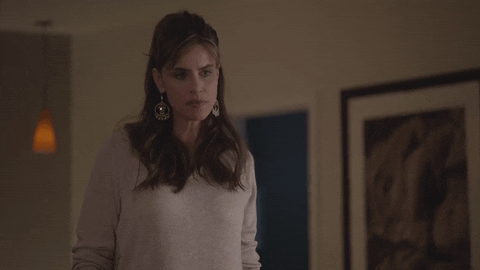 Mallory returned to work in the spring, after several weeks of healing from his surgery and supposed health trauma. A co-worker noted that Mallory looked and seemed the same, he hadn't lost any hair or weight.
Later, Mallory told an acquaintance that his brother, Jake, had died by suicide. Jake is still alive and got married that summer.
Author Sophie Hannah has been friends with Mallory since meeting in 2013. In her 2015 novel, Closed Casket, she writes a villain who is charming, intelligent and tells everyone he has a disease he doesn't have. The villain later poses as his brother, Blake (what rhymes with 'orange'?) in order to perpetuate the lie.
When I asked Hannah if the plot was inspired by real events, she was evasive, and more than once she said, "I really like Dan, and he's only ever been good to me." She also noted that, before starting to write "Closed Casket," she described its plot to Mallory: "He said, 'Yes, that sounds amazing!' " Hannah, then, can't be accused of discourtesy. But she acknowledged that there were "obvious parallels" between "Closed Casket" and "rumors that circulated" about Mallory
Sophie Hannah also, maybe, hired a private detective to follow Mallory, as she didn't believe he was being honest about his cancer diagnosis.
Hannah told me that she had thought of hiring a detective to check on Mallory, and had discussed the idea with friends, but hadn't followed through. She had, however, hired a detective to investigate a graffiti problem in Cambridge. I said that I found this hard to believe. She went on to say that she had forgotten the detective's name, she had deleted all her old e-mails, and she didn't want to bother her husband and ask him to confirm the graffiti story. All this encouraged the thought that the novelist now writing as Agatha Christie had hired a detective to investigate her editor, whom she suspected of lying about a fatal disease.
When The Woman in the Window was being shopped around to publishing houses to be bid on, no one knew who AJ Finn was. But halfway through the bidding process, Dan Mallory's name was revealed and many publishing houses, including Little, Brown dropped out of the bidding.
On Mallory's now-infamous reputation for being a liar and using a pen name for his book:
A former Morrow employee recalled, "I'd wondered why this person in publishing wants to be anonymous. Then: Oh, that's why!"
William Morrow, the company Mallory worked for, stayed in the bidding process knowing the book belonged to an employee with a terrible reputation; an employee they allegedly knew had actively lied to them about having cancer.
They eventually won the book rights to Woman and auctioned off the movie rights to Fox 2000. Mallory was suddenly getting the kind of success he had always thought he deserved, but he stayed on for another year as an employee of William Morrow.
In a Morrow sales brochure, Mallory said that he'd "struggled for more than fifteen years with severe depression," and that, in 2015, he had finally been given a diagnosis of bipolar II disorder. This announcement surprised the acquaintances of Mallory's who spoke to me. Over the years, he had been willing to talk of cancer, near-death, and a brother's suicide, but he hadn't mentioned mental illness so severe that he'd sought relief in electric shocks and ketamine.
Mallory asked his psychiatrist to tell Parker about his official mental health diagnosis when confronted with the evidence that he was a liar-liar-pants-on-fire dickwad. Sorry, alleged dickwad.
At Mallory's request, his psychiatrist confirmed to me that Mallory was given a diagnosis of bipolar II. The psychiatrist said that Mallory, because of his mother's illness, sometimes had "somatic complaints, fears, and preoccupations," including about cancer. But a bipolar II diagnosis does not easily explain organized untruths, maintained over time. Nigel Blackwood, a forensic psychiatrist at King's College London, told me that patients with the condition may experience "periods of inflated self-esteem," but he emphasized that hypomanic episodes "cannot account for sustained arrogant and deceptive interpersonal behaviors."
And Chris Parris-Lamb, who has been directly on the receiving end of Mallory's lies, says:
"If Mallory's deceit is the product of bipolar episodes, then they have been singularly advantageous to his career, and that is unlike any bipolar person I've ever encountered. And if he is one of the lucky ones who has managed to get his disease under control and produce a best-selling novel—if he is stable and lucid enough to do that—then he is stable and lucid enough to apologize to the people he lied to and the people he hurt."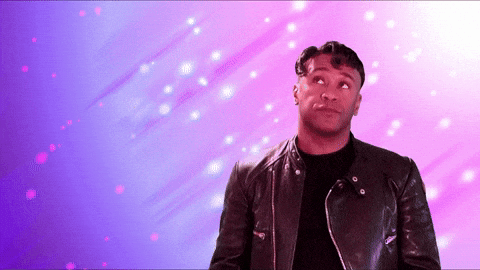 Something else I found super interesting in the article is the call that much of The Woman in the Window seems to have been lifted from the 1995 Sigourney Weaver movie, Copycat. If you feel so inclined, go back and read my review of the book because I FUCKING CALLED IT.
I love that movie – it's one of my favourites of all time – and I recognized the Copycat references right away. But I didn't take it as 'lifting,' as much as I took it as an homage. But now I'm rethinking that based on how dark these revelations are, and it turns out Mallory hasn't ever acknowledged the similarities.
If Mallory would lie about brain cancer and surgery and cardiac arrest, what's to stop him from lifting parts of the plot of a movie he might think no one remembers?
I remember, bitch.
And if we look even further into the plot, perhaps Mallory is using his experience as a con artist to influence his storytelling. The villain in Woman has the ability to trick psychiatrists into misdiagnosis. And at one point, the main character, Anna Fox, seeks advice about tracing a Gmail account after receiving threatening emails. "Nastiest cunt" anyone?
So, what's Mallory's next move? He refused to comment on this piece. He refused to allow his very much alive, loving parents or brother to comment on this piece. The movie version of The Woman in the Window is due for release in October this year, and he's still only halfway through completing his two-book deal with William Morrow.
His next book is apparently about a thriller writer who seeks revenge on a journalist who uncovers the writer's dark secrets.
I SHIT YOU NOT.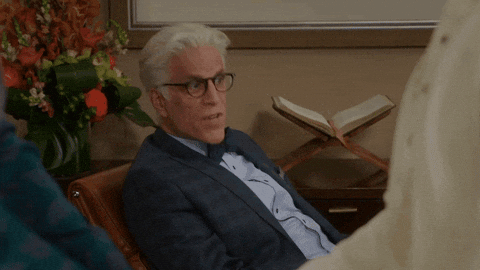 James Frey didn't survive this kind of scandal, and I don't think James Frey was nearly as diabolical or sociopathic. (Again, allegedly.)
---
What are your thoughts, nerds? Do you continue to support the "art" while distancing yourself from the artist? It's still a good book.
Do you think Dan Mallory/AJ Finn should be blacklisted? Will you still see the movie that he will cash in on? Amy Adams is a great actress and usually makes good movies. Do you think William Morrow deserves some kind of repercussion for hiding this kind of deceit all in the name of money?
All I know right now is that I loved his book, but this is so fucked up I'm not sure I could read anything else he publishes.
Let me know your thoughts on this banana-sandwich story!
Stay safe. Be Kind. But, take no shit.
Later, Booknerds ✌️🔪